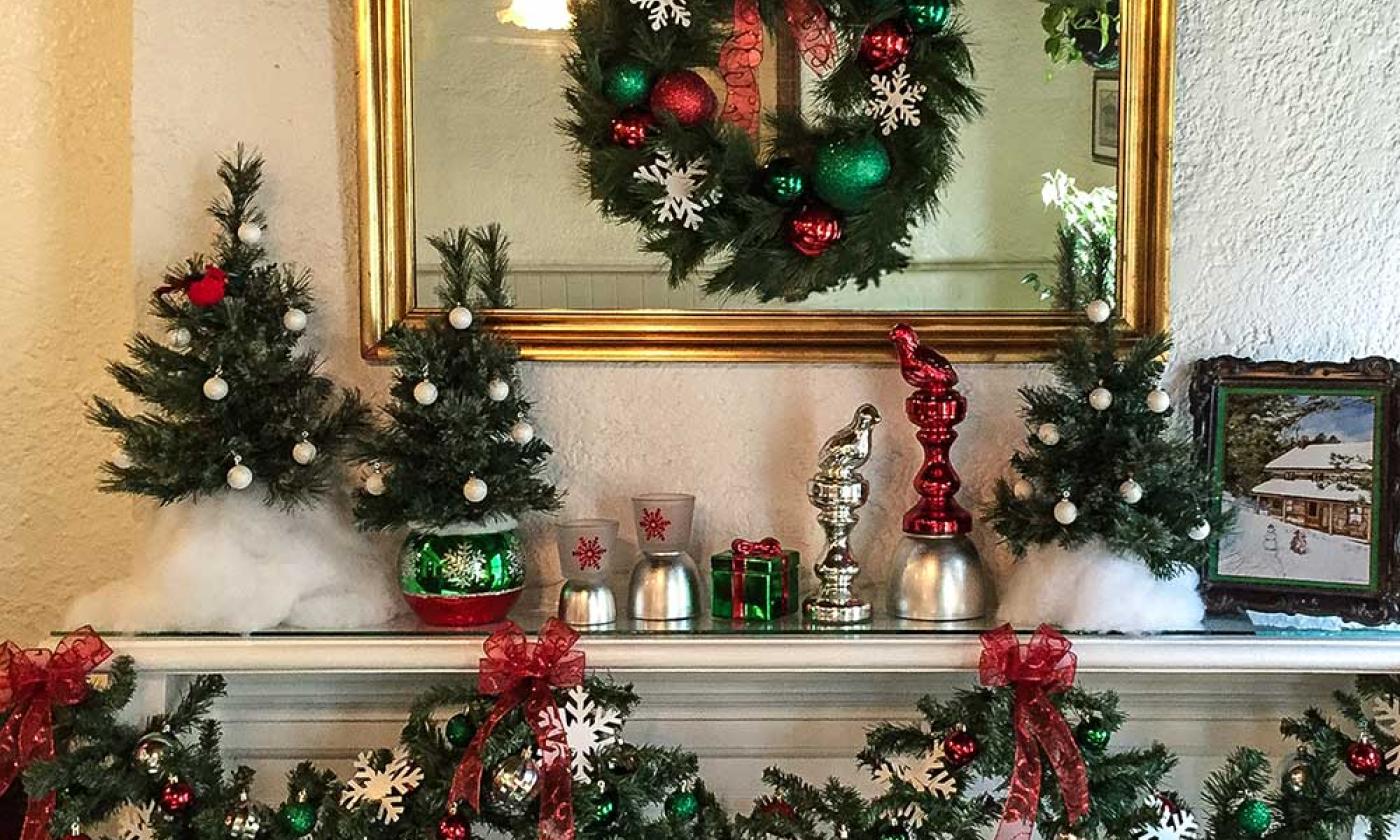 St. Augustine Inns at Christmas
St. Augustine shines at Christmas time.
The 2022 Bed and Breakfast Holiday Tour has been CANCELLED. This article pertains to the St. Augustine Bed & Breakfast Holiday Tour that took place in 2019. These photos were taken in 2015, so the inns may be decorated differently this year.
No time of year says comfy coziness more than Christmastime. As I've emphatically stated in the past, St. Augustine celebrates the most Christmassy of Christmases. No accommodations are quite as comfy or cozy as those of an inn or bed & breakfast, and St. Augustine has them in abundance.
Whether you're planning a romantic holiday getaway, or you just want to sample the merriment that each of our inns has to offer on a B&B Holiday Tour, the inns of St. Augustine light up the holidays just as much as the town's millions of lights.
And even if you don't fancy yourself a "tourist," you may still want to go on one of the signature holiday tours offered in St. Augustine.
The St. Augustine Bed & Breakfast Holiday Tour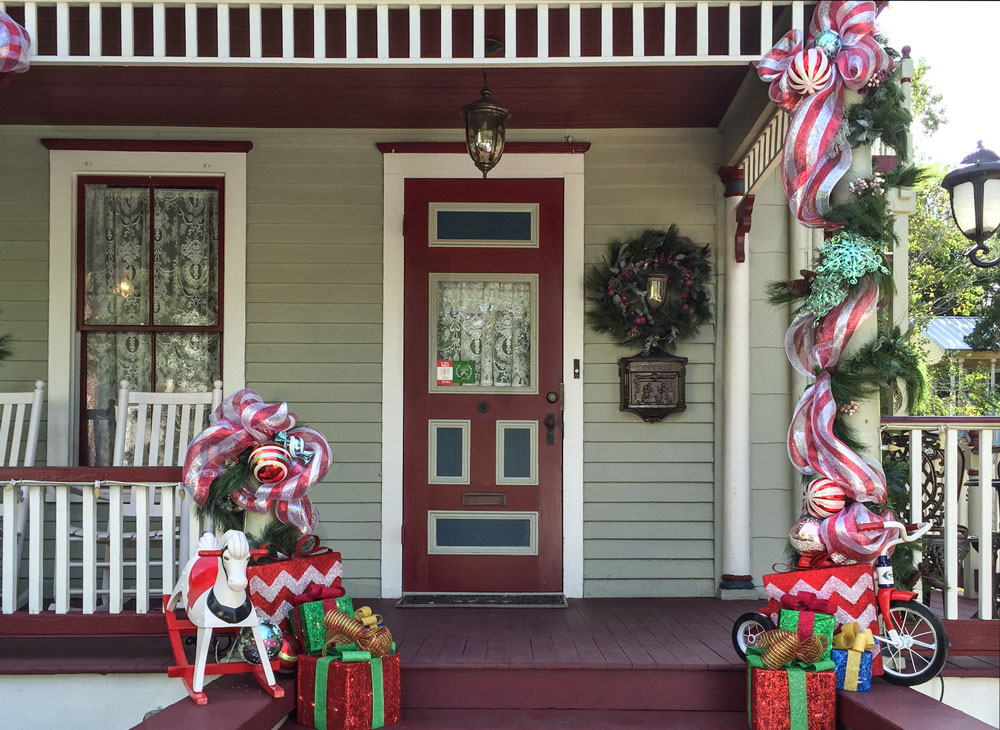 Cedar House Inn entrance.
The Bed & Breakfast Holiday Tour is when local inns deck their halls with boughs of holly, and oh so much more. The tour typically takes place on Saturday and Sunday, in early December. Each inn is decorated thematically, and this year's theme is "Coastal Christmas." Partnered with local restaurants, the inns also sustain the holiday cheer throughout the two-day event with food and beverages.
The inns are not merely decorated on the inside, however, as they are luminous participants in the citywide Nights of Lights. Visitors can enjoy the three million lights twinkling throughout downtown St. Augustine on an evening stroll from mid-November to January.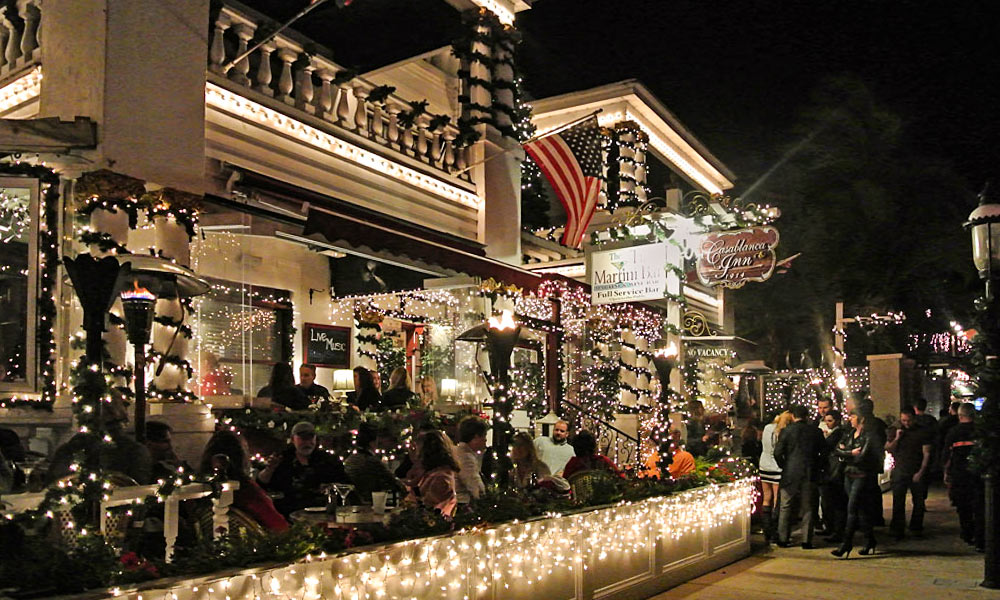 Casablanca Inn during Nights of Lights.
One of the reasons Christmas in St. Augustine is so charming is because, even though it is technically a city (and an old one at that), it's also quite small. While Christmas is a huge holiday, it's the simple things that make it so special. It's the quaintness, the closeness, and the intimacy that conjure the warmest nostalgia; Christmas lights, chestnuts, the warmth of a fireplace, and, of course, presents and toys, are the eternal elements of Christmas. A small-town Christmas is all about embracing that nostalgia and those definitive eternal elements.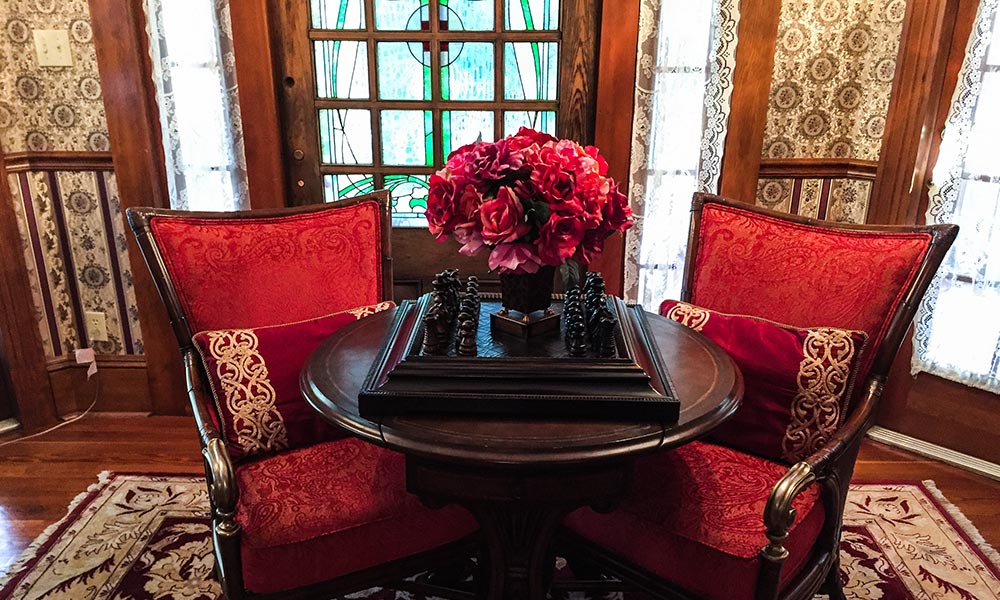 The Cedar House welcomes Christmas vacationers with elegant details throughout the inn.
St. Augustine achieves its quaintness precisely because it does not compromise its small-town identity in the midst of international renown for the Nights of Lights display. For a month or so leading up to Light Up! Night, city maintenance workers adorn the city with seemingly endless strands of three million white Christmas lights. While the display is dazzling enough to be world-famous, it isn't perfect. In fact, it's not even top-of-the-line professional. But it is truly beautiful and completely authentic. Many larger cities would outsource such a job to private companies, but St. Augustine's citizenry is responsible for its communal Christmas displays, and the result feels just like home.
Here are just a couple of the inns that participate in the Bed & Breakfast Holiday Tour. For a complete list of inns on the tour, visit here.
Cedar House Inn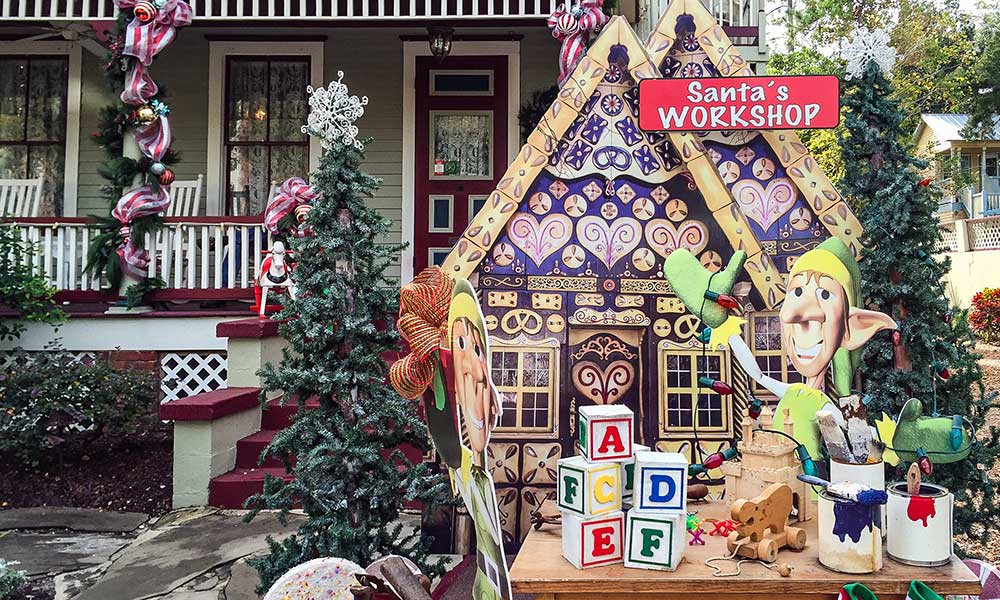 The inns of St. Augustine celebrate the spirit of Christmas where it radiates most with warmth, and that is in the nostalgia of childhood. "Christmas in Toyland" is a testament to both Christmas and childhood. Not every inn or B&B sticks entirely to the designated theme with their choice in décor, but Cedar House Inn goes above and beyond to set the tone in its accordance with the theme.
 "I'm literal," says Cyndi Humphrey, owner of the Cedar House Inn, and her literal interpretation of the theme is evident before you even enter the inn. It's Christmas, there are toys, and it feels like you've entered a simpler, more innocent time. The decor is elegant in every way (which is something I usually shy away from, as I tend to break and/or otherwise ruin nice things), but it is also exceptionally welcoming. The wholesome comforts of Cedar House Inn at Christmas reflect the small-town wholesomeness of the city at large. 
Bayfront Westcott House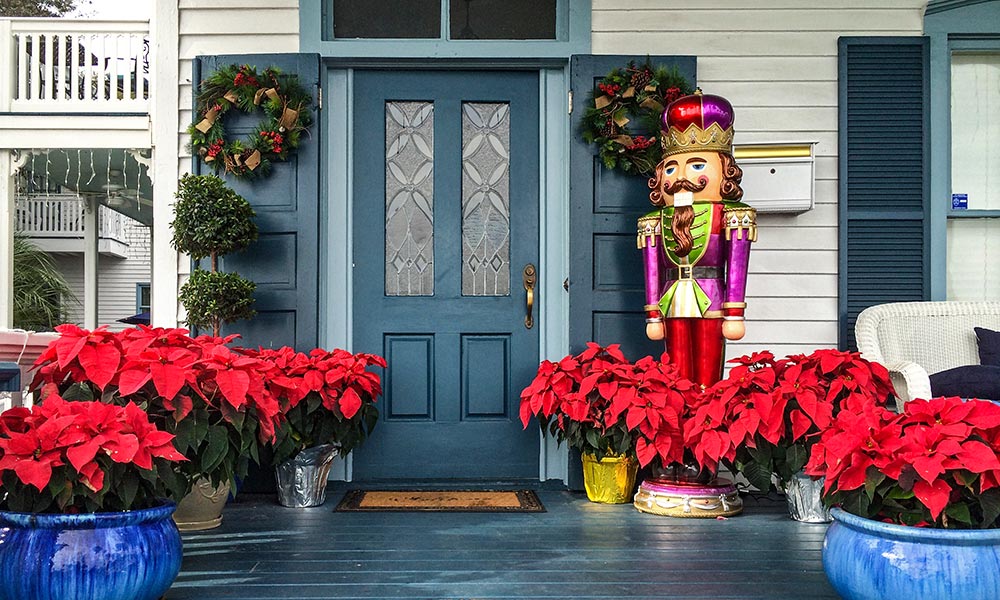 The Bayfront Westcott House, with its 16 rooms, goes all out for this year's Bed & Breakfast Holiday Tour with nutcrackers and poinsettias.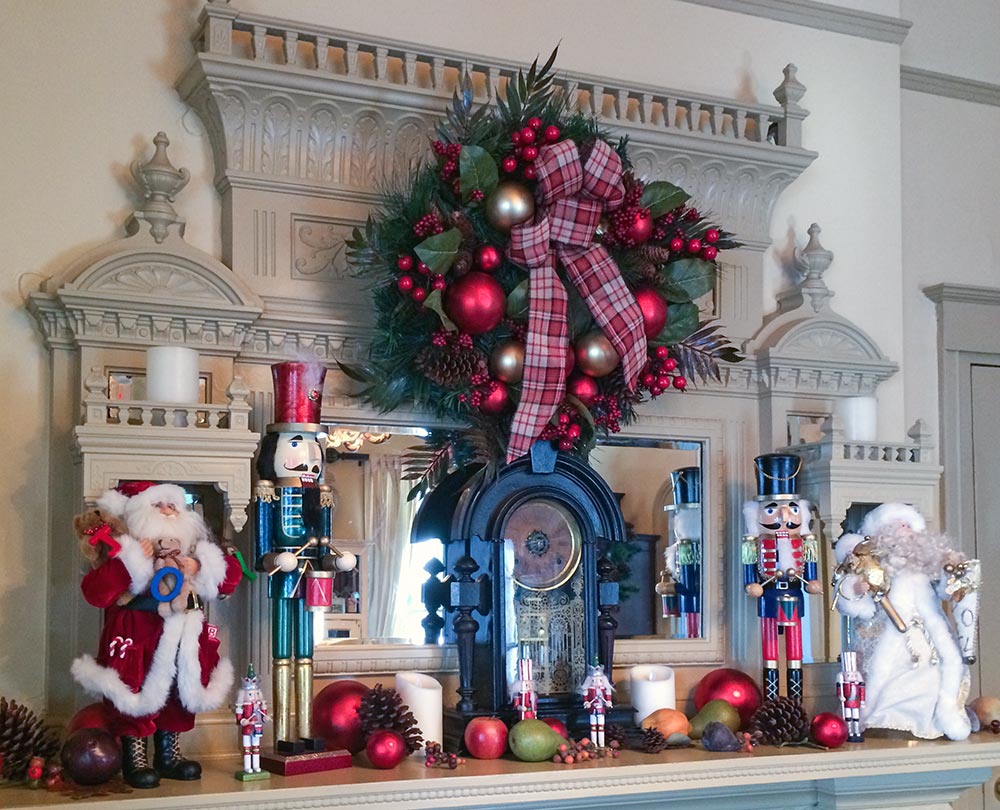 The Bayfront Westcott showcases nutcrackers both big and small.
Speaking of nutcrackers during Christmas, the St. Augustine Ballet will perform the Christmas classic, The Nutcracker. This ballet has become a Christmastime staple in the United States for decades, almost as necessary for celebrating Christmas as nutcrackers themselves.
Casa de Sueños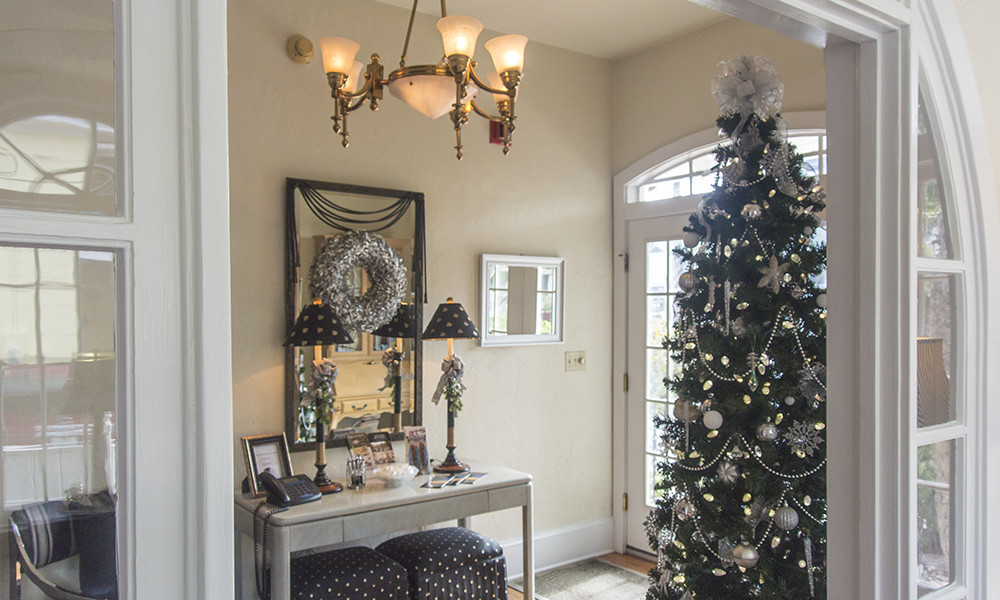 On the less traditional side of things, Casa de Sueños skips the red and green in favor of a very elegant black and silver theme. Despite the nixing of traditional colors, it still begins to look a lot like Christmas as soon as guests step inside the inn. 
St. Francis Inn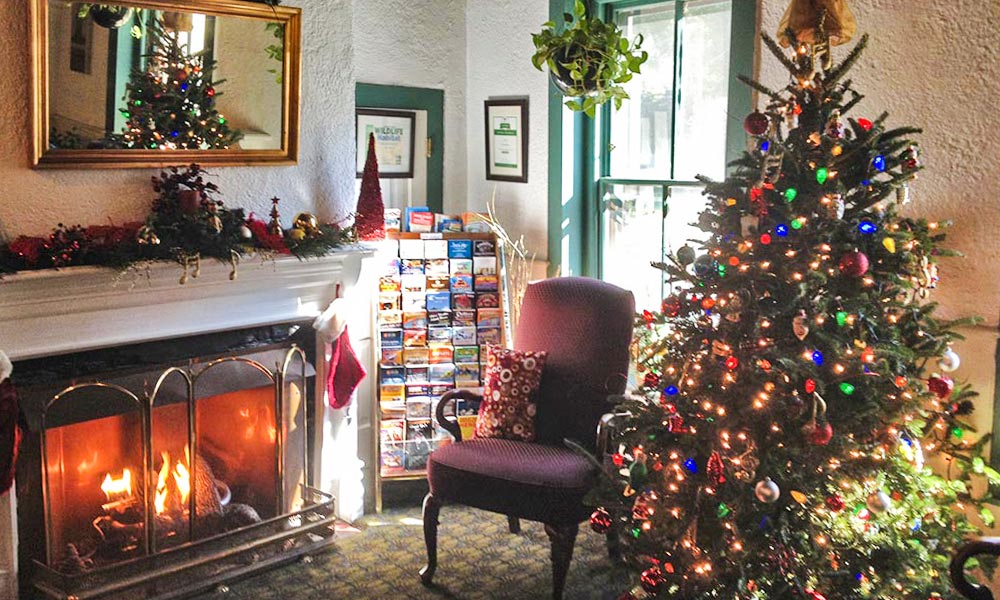 The St. Francis Inn is on point when it comes to creating a perfect home-away-from-home Christmas. It's just one of the many reasons the inn was recently ranked #6 on MSN Lifestyle's "Top 50 B&B's in the U.S." (The Kenwood Inn, also on the B&B Tour, was ranked #7 on that prestigious list.)
Lights on Wheels
Old Town Trolley's Famous Nights of Lights Tour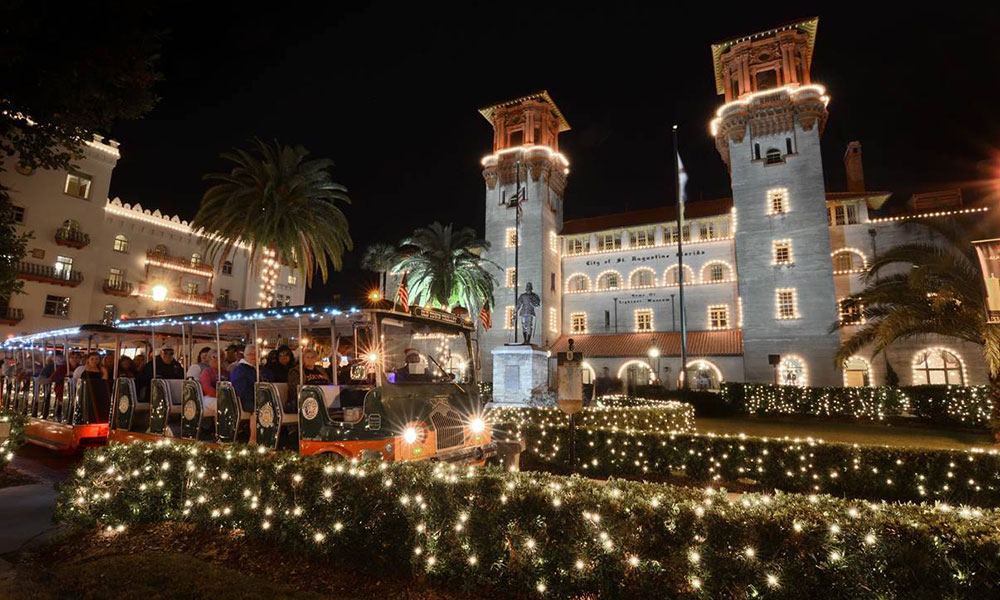 Old Town Trolley offers the Old Town Trolley's Famous Nights of Lights Tour, which is a wholly separate experience from the company's year-round daytime trolley tour offerings. Once the sun sets and the Nights of Lights begin to twinkle, the Holly Jolly Trolley whisks guests around the city to see all of the lights while singing Christmas carols and just generally spreading holiday cheer. The tour ends with a stop at Potter's Wax Museum for complimentary hot apple cider and homemade cookies served by elves!
Ripley's Red Trains Nights of Lights Tour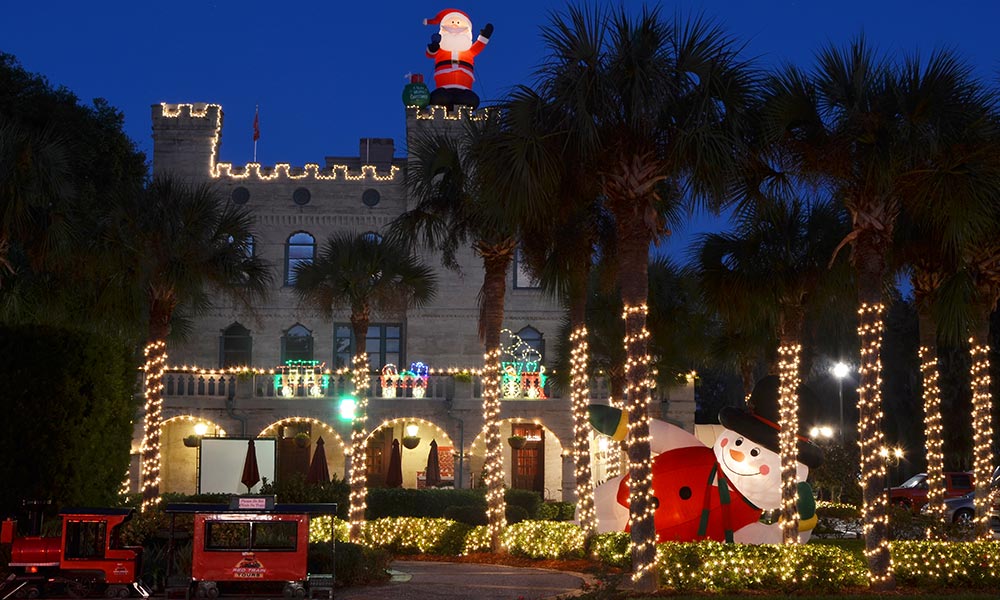 Ripley's Red Trains Nights of Lights tours offer a nightly "lightseeing" tour. Guests are provided with magic glasses that add an extra degree of shine and twinkle to the city's majestic light displays.
I will leave with a warning because that's what I do. Christmas in St. Augustine has a dark side. Elves will kidnap your third child (if you have one) and convert said child into a working elf. You must be vigilant. But have a Merry Christmas!