Purple Olive Bistro
4255 A1A South, Suite #6, St. Augustine Beach, 32080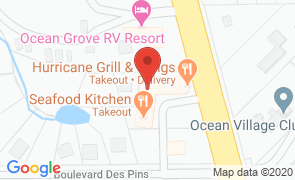 Hours
of Operation
Sun - Mon:
Closed

Tue - Thu:
4:30 pm - 8:30 pm

Fri - Sat:
4:30 pm - 9:00 pm

Open for dinner at 5:00 p.m. Tuesday through Saturday.
The Purple Olive Bistro presents a creative dinner menu, expertly chosen wines and beers, delicious nightly specials, and homemade soups, sauces, salad dressings, and mouth-watering desserts. A family-owned restaurant, Purple Olive prepares and serves award-winning food in a bright, relaxed interior and offers a menu that includes options for kids, vegetarians, and those seeking delicious gluten-free starters, salads, main dishes, and desserts.

Chef Peter Kenney had worked in restaurants since he was 15 (most of them in St. Augustine), when he and his wife, Deidre opened Purple Onion in 2004. They had the skills and a shared vision and the result is Purple Olive Bistro, a stylish and casual restaurant featuring a unique menu that highlights Kenney's culinary talents.

Menu items include lamb, shellfish, finned fish, chicken, tofu, and beef. All are creatively and expertly prepared and presented to tempt palates. The desserts, including three gluten-free options, also tease the eye and delight the taste buds.

The Purple Olive Bistro also has an extensive catering menu and is available to cater parties, celebrations, and weddings.

 
Things to Do
Near Purple Olive Bistro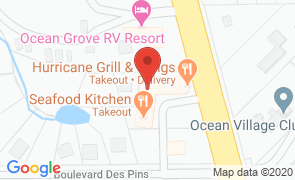 Purple Olive Bistro
4255 A1A South, Suite #6, St. Augustine Beach, 32080
Hours
of Operation
Sun - Mon:
Closed

Tue - Thu:
4:30 pm - 8:30 pm

Fri - Sat:
4:30 pm - 9:00 pm