Yamato Steakhouse and Sushi Bar
At Cobblestone Village on SR Route 312
601 Tingle Court, St. Augustine, 32086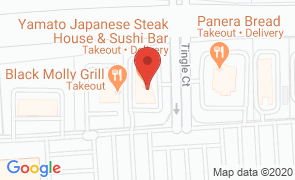 Hours
of Operation
Sun:
12:30 pm - 10:00 pm

Mon - Thu:
4:30 pm - 9:30 pm

Fri:
4:30 pm - 10:00 pm

Sat:
12:30 pm - 10:00 pm

Yamato is open seven days a week.
Yamato Japanese Steakhouse and Sushi is located three miles south of historic St. Augustine in the Cobblestone Village on SR 312. They offer tasty, traditional Japanese cuisine and sushi. 

Yamato has hibachi grills with tables on three sides, where the chefs can prepare the food as guests watch. Their choices for these teppan yaki (meals cooked on a griddle) include many options featuring vegetables only, tofu, seafood, chicken, beef, and pork.

Appetizers include Kalbi short ribs, soft shell crab rolls, seared tuna with crab sticks, and dumplings.  Yamato also prepares a variety of delicious sushi for appetizers or a full meal, served at their bar or at a private table. The friendly and knowledgeable servers and chefs are happy to help with any questions about their Japanese cuisine. 

Yamato Japanese Steakhouse and Sushi has a full bar, including saki and signature cocktails.
Things to Do
Near Yamato Steakhouse and Sushi Bar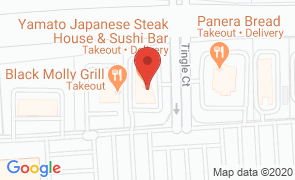 Yamato Steakhouse and Sushi Bar
At Cobblestone Village on SR Route 312
601 Tingle Court, St. Augustine, 32086
Hours
of Operation
Sun:
12:30 pm - 10:00 pm

Mon - Thu:
4:30 pm - 9:30 pm

Fri:
4:30 pm - 10:00 pm

Sat:
12:30 pm - 10:00 pm