Casa Maria
Casa Maria is located in Anastasia Plaza, on A1A.
1001 A1A Beach Blvd., St. Augustine Beach, 32080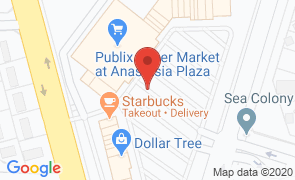 Hours
of Operation
Sun - Thu:
11:00 am - 10:00 pm

Fri - Sat:
11:00 am - 10:30 pm

This location for Casa Maria has closed. They have moved to a new location, Casa Maria Express at 500 Outlet Mall Boulevard.

Casa Maria Authentic Mexican Restaurant is family-owned and operated and named for the owner's sister, a partner in the restaurant. Since 2009, Casa Maria has prepared traditional, natural, and authentic Mexican cuisine, offering a large variety of appetizers, salads, tacos, burritos, quesadillas, fajitas, and enchiladas. Try one of their "Casa Maria Favoritos" which include chimichangas, stuffed avocados, and the family special "Milanesa estilo Casa Maria" made with either chicken or steak. They offer other dishes made with chicken, beef, pork, or shrimp — as well as vegetarian meals.

This family-run establishment is a great place for families who want to relax in a welcoming space and enjoy great food. They open at 11:30 and serve a lunch menu with quick bites and smaller portions. Casa Maria's beverage menu includes aguas fresca, fresh coconut water, Mexican soft drinks, and (of course) a full bar that with draft and bottled beer, wines, margaritas, and their signature Mexican cocktails.

Happy hour specials and margarita pitcher specials are offered daily.
Things to Do
Near Casa Maria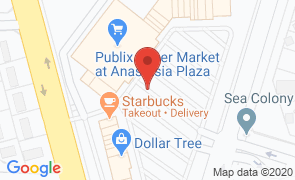 Casa Maria
Casa Maria is located in Anastasia Plaza, on A1A.
1001 A1A Beach Blvd., St. Augustine Beach, 32080
Hours
of Operation
Sun - Thu:
11:00 am - 10:00 pm

Fri - Sat:
11:00 am - 10:30 pm