Bear Mountain Outfitters
35 Hypolita Street, Suite 105, St. Augustine, FL, 32084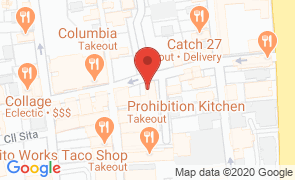 Hours
of Operation
Sun - Sat:
10:00 am - 10:00 pm

Bear Mountain Outfitters is St. Augustine's headquarters for manly toys and hobbies. Bear Mountain Outfitters is located at 35 Hypolita Street at the corner of St. George Street. With such a convenient location, visitors can easily find their way to this hobby shop.

Bear Mountain is one of the few stores in the historic district that carries camera drones for sale. Owner Ted Hill has a large selection of them in stock and offers lessons for customers. He is knowledgeable about every item he carries in the store and is always willing to answer any questions. Along with great customer service, visitors will find a fascinating array of items—knives, replica swords, model ships, nerf guns, boomerangs, and much more—at Bear Mountain Outfitters. 

For additional info or call (904) 808-7000.
Restaurants
Near Bear Mountain Outfitters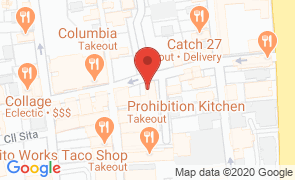 Bear Mountain Outfitters
35 Hypolita Street, Suite 105, St. Augustine, FL, 32084
(904) 808-7000
Hours
of Operation
Sun - Sat:
10:00 am - 10:00 pm