Envision Salon
Next to Nails by Kim
5098 A1A South, Suite B, St. Augustine, FL, 32080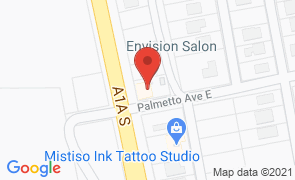 Hours
of Operation
Sun:
Closed

Mon:
9:30 am - 5:00 pm

Tue:
9:30 am - 7:00 pm

Wed:
9:30 am - 5:00 pm

Thu:
9:30 am - 7:00 pm

Fri - Sat:
9:30 am - 5:00 pm

Envision Salon specializes in hair care, facials, and make-up application, providing clients with personalized services from cuts to highlights to color, including the newest techniques and styles.

Each stylist at Envision is trained to help clients decide on their best options, and is skilled at working their magic to create the best style and color for each client. Here, they offer all aspects of hair care, including cuts, color, highlights, and hair extensions. In addition, they provide facials apply makeup for a special occasion, or simply for a night out.

The specialists believe it's a privilege to serve each client and to provide each with a relaxing and luxurious experience during every visit.
Restaurants
Near Envision Salon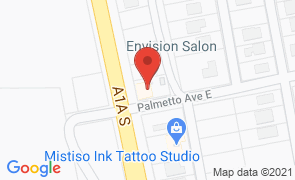 Envision Salon
Next to Nails by Kim
5098 A1A South, Suite B, St. Augustine, FL, 32080
(904) 461-4400
Hours
of Operation
Sun:
Closed

Mon:
9:30 am - 5:00 pm

Tue:
9:30 am - 7:00 pm

Wed:
9:30 am - 5:00 pm

Thu:
9:30 am - 7:00 pm

Fri - Sat:
9:30 am - 5:00 pm