City Perks Coffee Company
Across from the Castillo de San Marcos and tucked into the courtyard next to the Milltop Tavern
15 St. George St, St. Augustine, 32084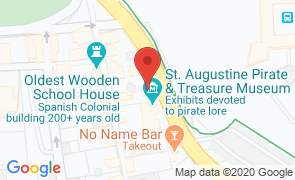 Hours
of Operation
Sun - Thu:
9:00 am - 8:00 pm

Fri - Sat:
9:00 am - 10:00 pm

City Perks Coffee Co. is located in historic downtown St. Augustine across the street from the Castillo de San Marcos. This charming coffee shop offers specialty and gourmet coffees served hot and fresh.

Those who love (or live for) the hot caffeinated beverage will appreciate the options — from nitro cold brews to macchiato ("stained coffee" or coffee stained with a little milk). Those who simply want to relax in a charming cafe may also choose among hot or cold tea, hot chocolate, local beer, or Florida wine.

The coffee shop also serves select pastries including croissants, bagels, muffins, scones, and pre-packed lunch boxes for a more savory treat. Working remotely? City Perks has WiFi.

City Perks Coffee Co. has seating at an indoor cafe bar, at high top tables with stools, on benches out front with a view of the fort, and on the patio in the courtyard. Their deck and patio seating is dog friendly.

Be sure to browse in their shop because mugs and other beverage accoutrements make suitable gifts for the tea or coffee-lover. 

City Perks Coffee Co. is located off the north end of St. George Street near the courtyard next to the St. George Inn, with entrances on both St. George Street and on S. Castillo, across from the fort.
Things to Do
Near City Perks Coffee Company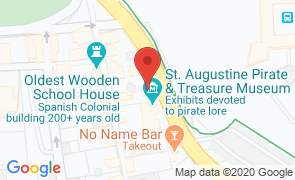 City Perks Coffee Company
Across from the Castillo de San Marcos and tucked into the courtyard next to the Milltop Tavern
15 St. George St, St. Augustine, 32084
Hours
of Operation
Sun - Thu:
9:00 am - 8:00 pm

Fri - Sat:
9:00 am - 10:00 pm