Delish Kebabs
Across from Plaza de la Constitucion.
12 Cathedral Place, St. Augustine, 32084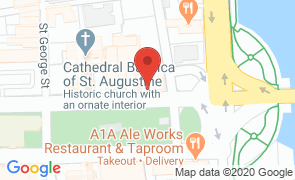 Hours
of Operation
Sun - Fri:
11:00 am - 8:00 pm

Sat:
11:00 am - 9:00 pm

Founded as a food truck in Jacksonville in 2013, Delish Kebabs serves Authentic Brazilian Kebabs, with a choice of sides and a drink.

While the flavors are sophisticated and grounded in Latin America, the a la carte menu is simple. Guests pick one or more kebabs from a choice of steak, chicken, bacon-wrapped chicken, pork sausage (linguica), veggie, or special kebab of the day. Available sides include French or yucca fries, rice with pico de gallo, or a salad. All kebabs are served with their famous homemade cilantro sauce on the side, and extra sauce is available.

Delish Kebabs offers soft drinks, beer, and wine. Meals can be carried out to enjoy in the park on a bench overlooking the bayfront.  Those who forego the sides, can simply stroll the historic streets of St. Augustine, while enjoying authentic Brazilian street food.

No Reviews Yet...

Be the first to Review Delish Kebabs!




Things to Do
Near Delish Kebabs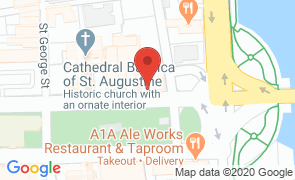 Delish Kebabs
Across from Plaza de la Constitucion.
12 Cathedral Place, St. Augustine, 32084
Hours
of Operation
Sun - Fri:
11:00 am - 8:00 pm

Sat:
11:00 am - 9:00 pm