Hong Kong Cafe
Just south of the St. Augustine Airport.
4660 US Highway 1 North, St. Augustine, 32095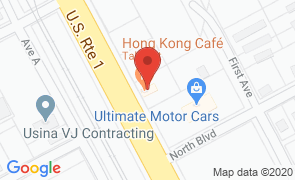 Hours
of Operation
Sun - Mon:
Closed

Tue - Sat:
11:00 am - 8:00 pm

Hong Kong Cafe, a tiny restaurant north of St. Augustine on Route 1, offers Cantonese-style recipes that have not been Americanized. Consequently, there are no thick, starchy sweet sauces, but they do offer a large number of items that are gluten-free, as well as vegetarian.

Hong Kong Cafe opened in 2014 and is a family-owned and operated restaurant. Their chef, Ivy, is from Hong Kong and learned to cook there while a young girl. There are a few concessions to the American market, the most notable is that Hong Kong Cafe proudly serves Dim Sum all day. A style of Cantonese cuisine, Dim Sum is small bite-size portions of food served in a basket or on a small plate. In China, it is usually served with tea for a brunch meal. Here, it is a delightful opportunity for diners to try small bites of foods that may be new to them for lunch, dinner, or in between.

In addition to Dim Sum, Hong Kong Cafe offers soups, plus seafood, meat, poultry, and vegetarian entrées. Their menu includes all of the ingredients in each item (including the few with added MSG). They also serve soft drinks, bubble tea, hot tea, Asian beer, American beer, and wine.

There is a small dining area inside, and seating outside under the covered patio where guests are surrounded by potted plants. The Hong Kong Cafe grows some of their herbs and has edible and ornamental plants for sale.

 

No Reviews Yet...

Be the first to Review Hong Kong Cafe!




Things to Do
Near Hong Kong Cafe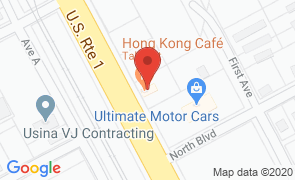 Hong Kong Cafe
Just south of the St. Augustine Airport.
4660 US Highway 1 North, St. Augustine, 32095
Hours
of Operation
Sun - Mon:
Closed

Tue - Sat:
11:00 am - 8:00 pm