The BOLD Art Gallery
Just down the street from Scarlett O'Hara's
51 Cordova Street Suite C, St. Augustine, FL, 32804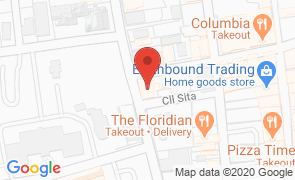 Hours
of Operation
Sun:
1:00 pm - 5:00 pm

Mon - Wed:
Closed

Thu:
12:00 am - 7:00 pm

Fri - Sat:
12:00 pm - 8:00 pm

The BOLD Art Gallery features art by Artist and Author Brenda Basham Dothage. Brenda works in acrylic paints, creating bold, vibrant, and evocative abstract works of art. In addition to her original pieces, both framed and unframed, The BOLD Gallery sells artwork mugs, tote bags, and shower curtains.

As an author, Brenda has written poems that she has included in some of her paintings, and her book, Think Your Life into Action, was written to share Brenda's experience to help the reader harness the power of positive imaging.

Visit The BOLD Gallery to view Brenda's original works of art and to check out her book.

No Reviews Yet...

Be the first to Review The BOLD Art Gallery!




Restaurants
Near The BOLD Art Gallery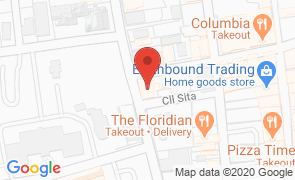 The BOLD Art Gallery
Just down the street from Scarlett O'Hara's
51 Cordova Street Suite C, St. Augustine, FL, 32804
(904) 436-5723
Hours
of Operation
Sun:
1:00 pm - 5:00 pm

Mon - Wed:
Closed

Thu:
12:00 am - 7:00 pm

Fri - Sat:
12:00 pm - 8:00 pm