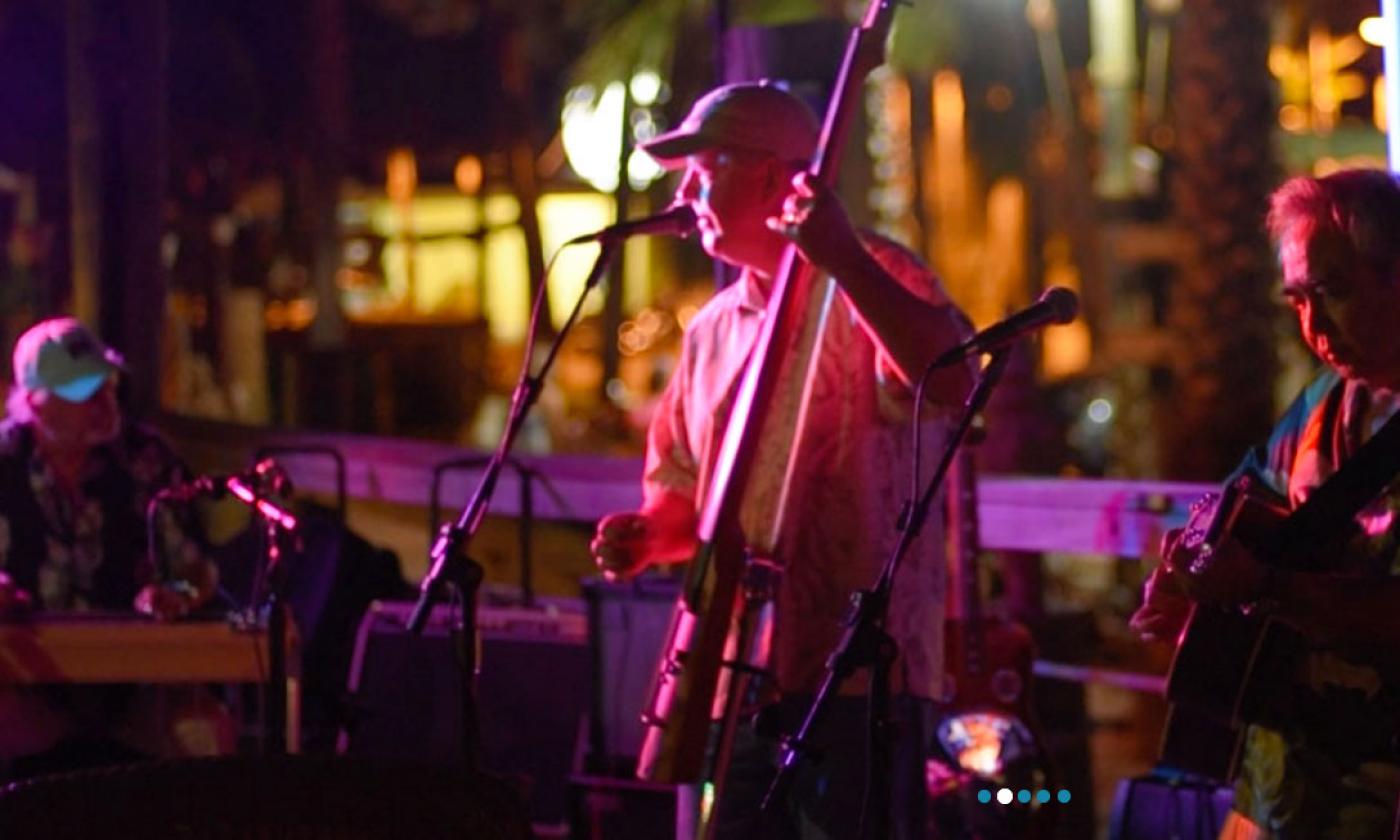 Big Pineapple
Big Pineapple plays a swaying and sweet Hawaiian sound.
A trio of musicians, with country, jazz, rock, and blues in their background, comprise the band Big Pineapple, creating the sweet sounds of the Hawaiian islands here in northeast Florida. 
Featuring Rocky Blaze on lead vocals and ukulele, Gary Goldsmith on Hawaiian steel guitar and dobro, and Randy Day on bass and vocals, Big Pineapple plays contemporary and traditional island favorites, and gives old standards that sweet island swing and sway.