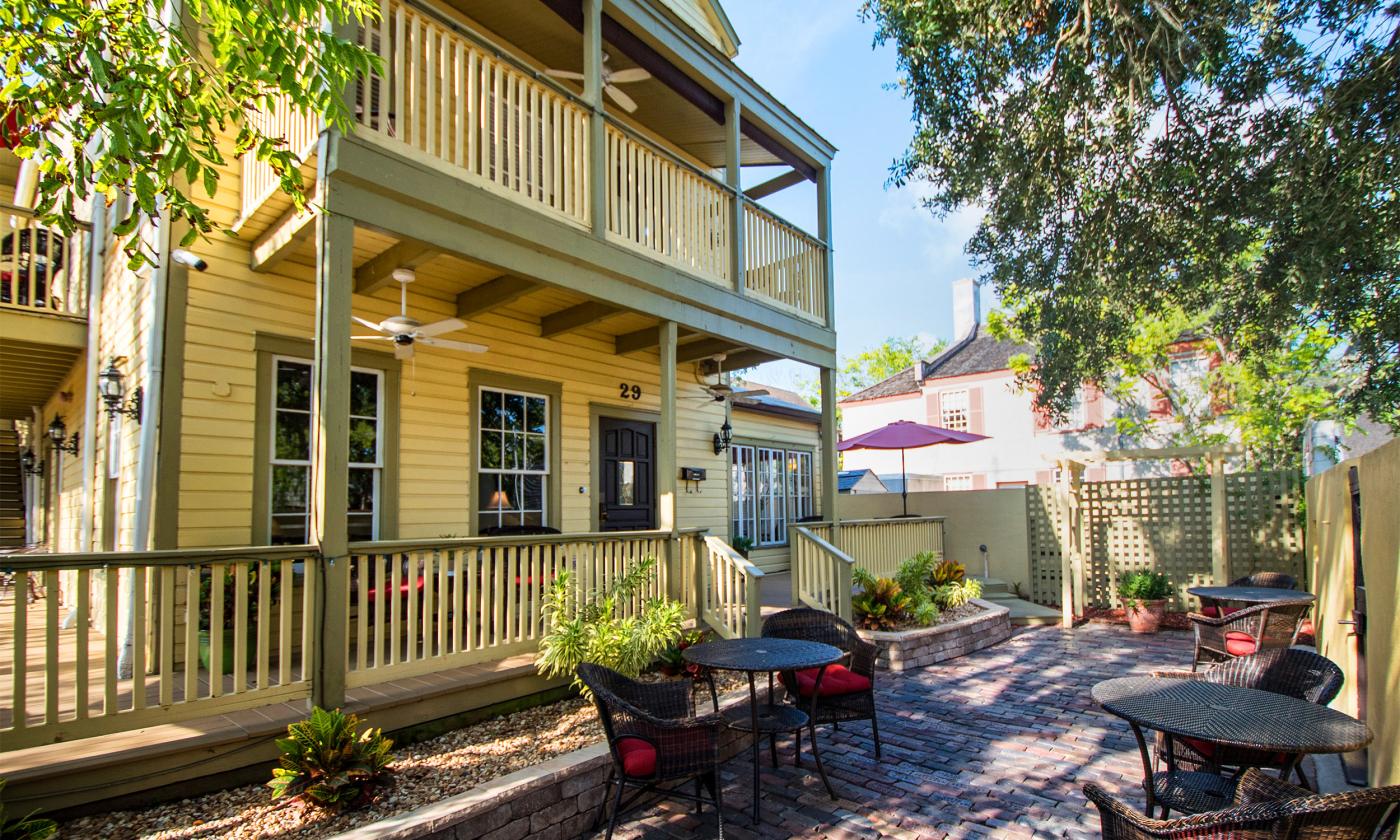 St. Augustine Bed & Breakfasts
Discover charming bed and breakfasts in the nation's oldest city.
St. Augustine's bed and breakfasts provide a uniquely charming atmosphere for romantic vacations. There are numerous historic accommodations nestled within walking distance of St. George Street and St. Augustine's pristine beaches. The bed and breakfasts are more than a place to stay -- they're a home away from home. A Victorian-style house can mesmerize any visitor while waterfront B&Bs provide beautiful views of the city. Guests can expect personal service and exceptional amenities while staying in the nation's oldest city.
Featured

Bed and Breakfasts
38 Cordova St.,
St. Augustine, FL 32084
70 Cuna St,
St. Augustine, FL 32084
29 Cuna Street,
St. Augustine, FL 32084
20 Cordova St.,
St. Augustine, FL 32084
24 Avenida Menendez,
St. Augustine, FL 32084
38 Marine Street,
St. Augustine, FL 32084
79 Cedar Street,
St. Augustine, FL 32084