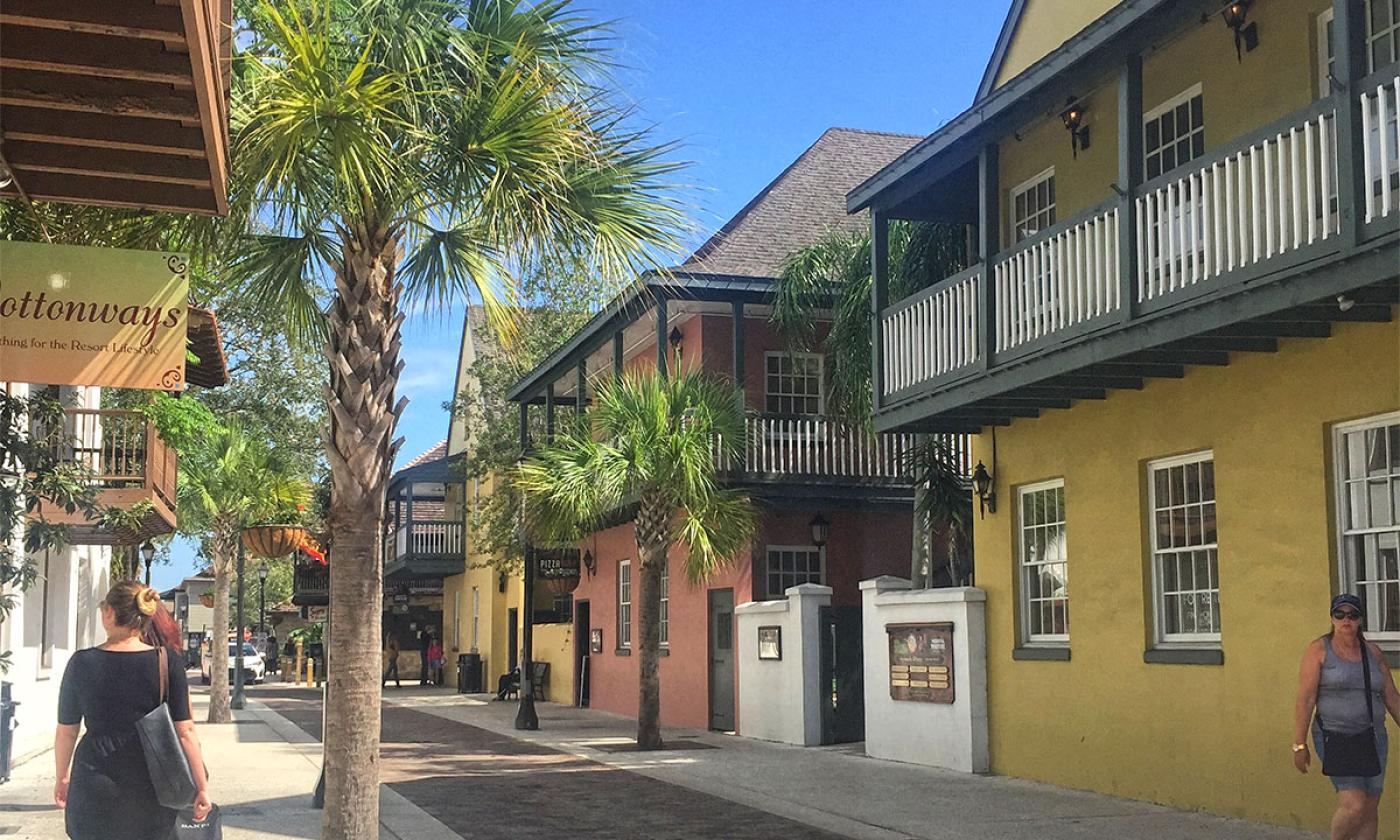 Shop Local St. Augustine Gifts
Shop Local for Art, Spirits, Sauces, and More
St. Augustine, Florida has always been a thriving market for shops. It began as a bustling port town for merchants, and today it's one of the top vacation destinations of the South. Remember your visit to Florida with a keepsake or memento purchased from one of the old city's many shopping districts. High quality local products and gifts are in abundance here.
Shop souvenirs, art, clothing and apparel, home decor, jewelry, accessories, cigars, spices, wines - whatever your penchant, you're sure to find a specialty store to suit your need. Walk down historic St. George Street, and venture through its many indoor shopping halls.
Art galleries galore can be found on Aviles Street, and tropical beach wares on Anastasia Island and St. Augustine beach. Browse through Victorian homes converted to boutiques, and shop St. Augustine's various antique stores for the perfect gift. Buy any number of souvenirs and take a piece of the ancient city home with you.