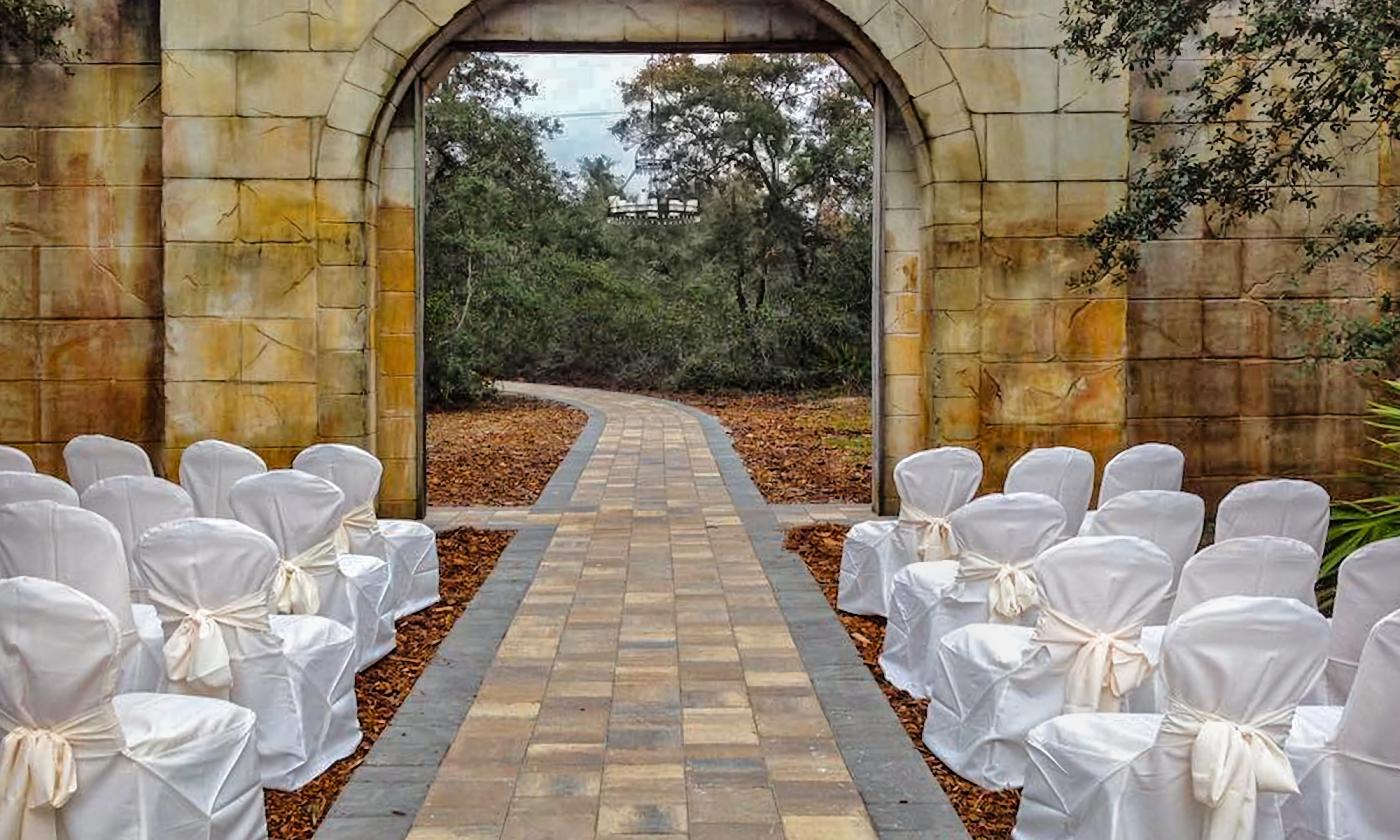 Event Venues
Anyone looking for event space will find plenty of appealing options in the St. Augustine area.
In St. Augustine, we're all about providing spaces for all kinds of events, from seminars to weddings, from birthday parties for a toddler turning three to a grand-dad celebrating 75 trips around the sun.
Most of the hotels have meeting rooms; families can gather for a reunion by renting space at on the water at a fish camp, a pavilion at one of our state or county parks, or a party area at a miniature golf course. Many private local clubs, like the St. Augustine Yacht Club will rent space and provide chairs, tables, and even a meal.  Some places allow you to hire your own caterer, bring your own food, or even hire a food truck or three to feed the crowd. There are even auditoriums and stages available for private events. The point is, that in addition to the more expected wedding and event spaces, St. Augustine can offer both visitors and locals the opportunity to gather, to learn, to celebrate.