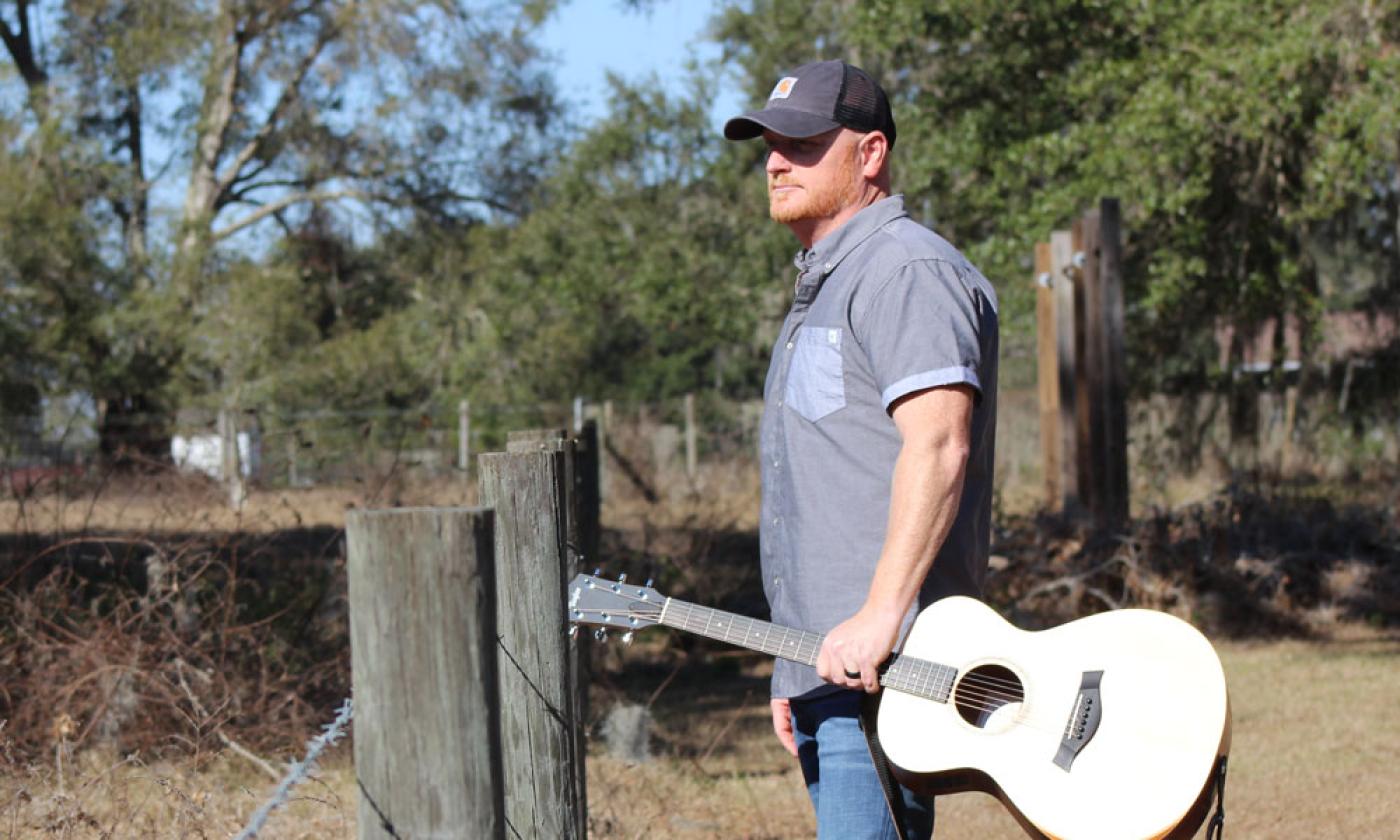 Brandon Adams
Brandon Adams sings and writes descriptinve country songs describing unique people and familiar moments.
Brandon Adams is a musician, vocalist, and singer/songwriter. He is Florida born and raised, and recently became a resident of St. Augustine.
Brandon has performed at the Spirit of Suwannee Music Park in Live Oak, as well as Ann O'Malley's in St. Augustine, and a number of venues in Jacksonville. In addition to music, Brandon is a licensed boat captain and keen fisherman and has also performed at the St. Augustine Kingfish Tournament Captain's Meeting.
Whether performing his own songs or covers, his guitar and vocals blend in a way reminiscent of some of his musical influences, Randy Travis, Waylon Jennings, and Hank Williams, Jr.  His own songs, from "Long-haired Shrimp Boat Hippie" to "Whacha Gonna Do?" to "Backyard Summertime" create visual images we all understand — of unique individuals, normal life moments, or heartbreak.
As Brandon says, he is a fun-loving, country music singer, boat captain, father, and husband. All of that shows in the songs he writes.