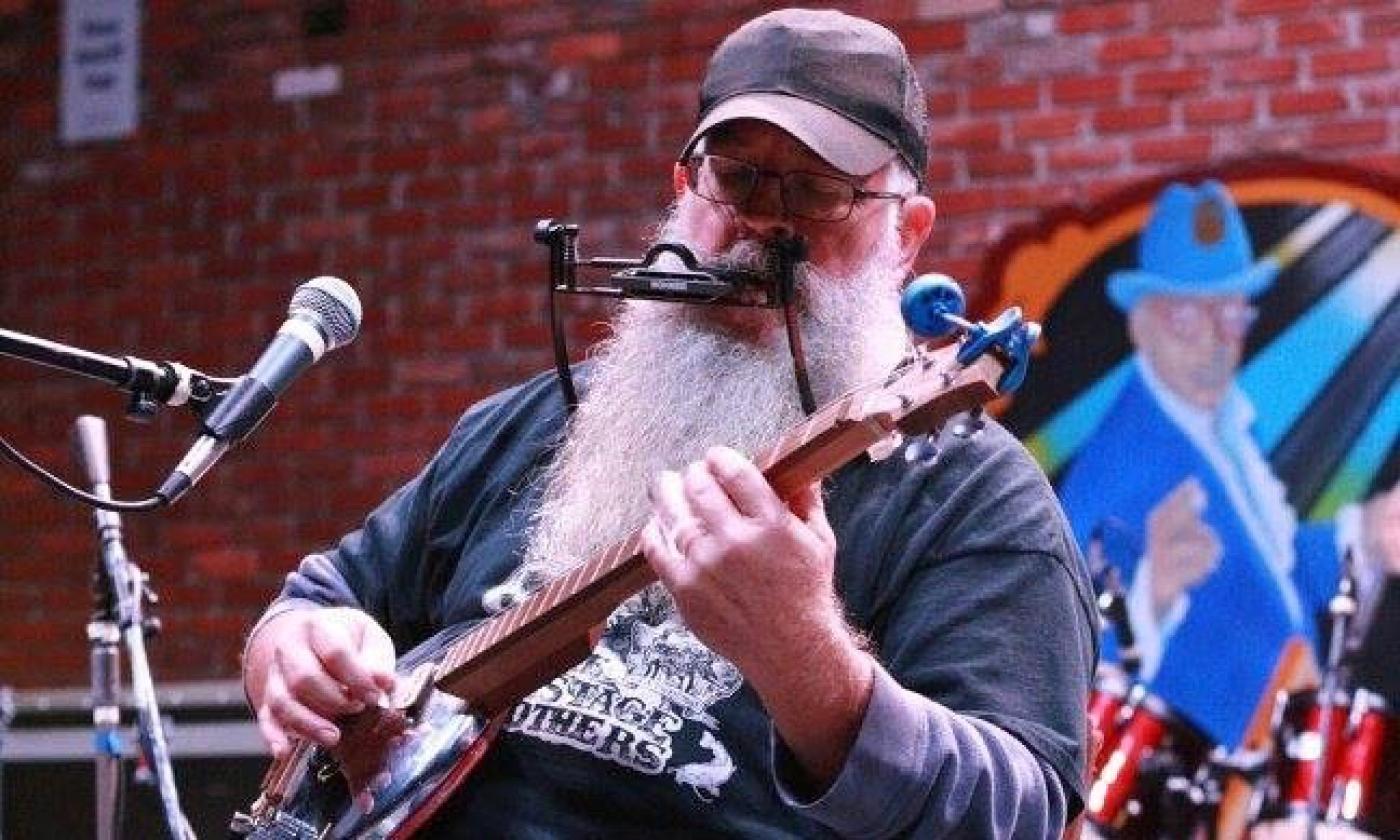 Donald Blitch
Multi-award-winning songwriter Mr. Aullie, also known as Donald Blitch, is St. Augustine's master of song, combining blues, folk, and Americana to weave a web of artful storytelling and inspirational intrigue.
St. Augustine, Florida's Mr. Aullie (AKA Donald Blitch) is a multi-award-winning songwriter whose blend of blues, Americana, and backwoods folk never fails to amaze audience members or his musical peers. Born and raised in Gainesville, this blues guitar guru is a Florida native that has been professionally active in music since the mid-1970s. Mr. Aullie is also a multi-instrumentalist, playing acoustic guitar, electric guitar, cigar box guitar, and harmonica. His blues-inspired vocals take listeners back to the musical realm of legends like Mississippi John Hurt and Blind Lemon Jefferson. It comes to no surprise as Mr. Aullie was primarily inspired by the prolific blues songwriter John Mayall and his band The Bluesbreakers  as well as Willie Nelson to John Lee Hooker. 
Mr. Aullie is also formerly known as Florida cigar box blues band Cracker the Box, prior to choosing his new stage name inspired by his grandfather, father, and son. The familial lineage of the Aullie name has been in his blood for four generations. Now performing as Mr. Aullie, it's important to mention the numerous accolades he has received, and these are just the recent ones. In 2013 Mr. Aullie placed 1stin the Gamble Rogers tribute song at The Gamble Rogers Music Festival of St. Augustine. He also took 1stin the Sante Fe River Song Contest and the North Central Florida Blues Society's Regional Blues Challenge Solo Artist of 2017. He was a featured performer at the 2018 International Blues Challenge at the Orpheum Juke in Nashville, Tennessee and in 2019 he was chosen as the opening act for the internationally-known blues guitarist Buddy Guy in Gainesville, Florida.