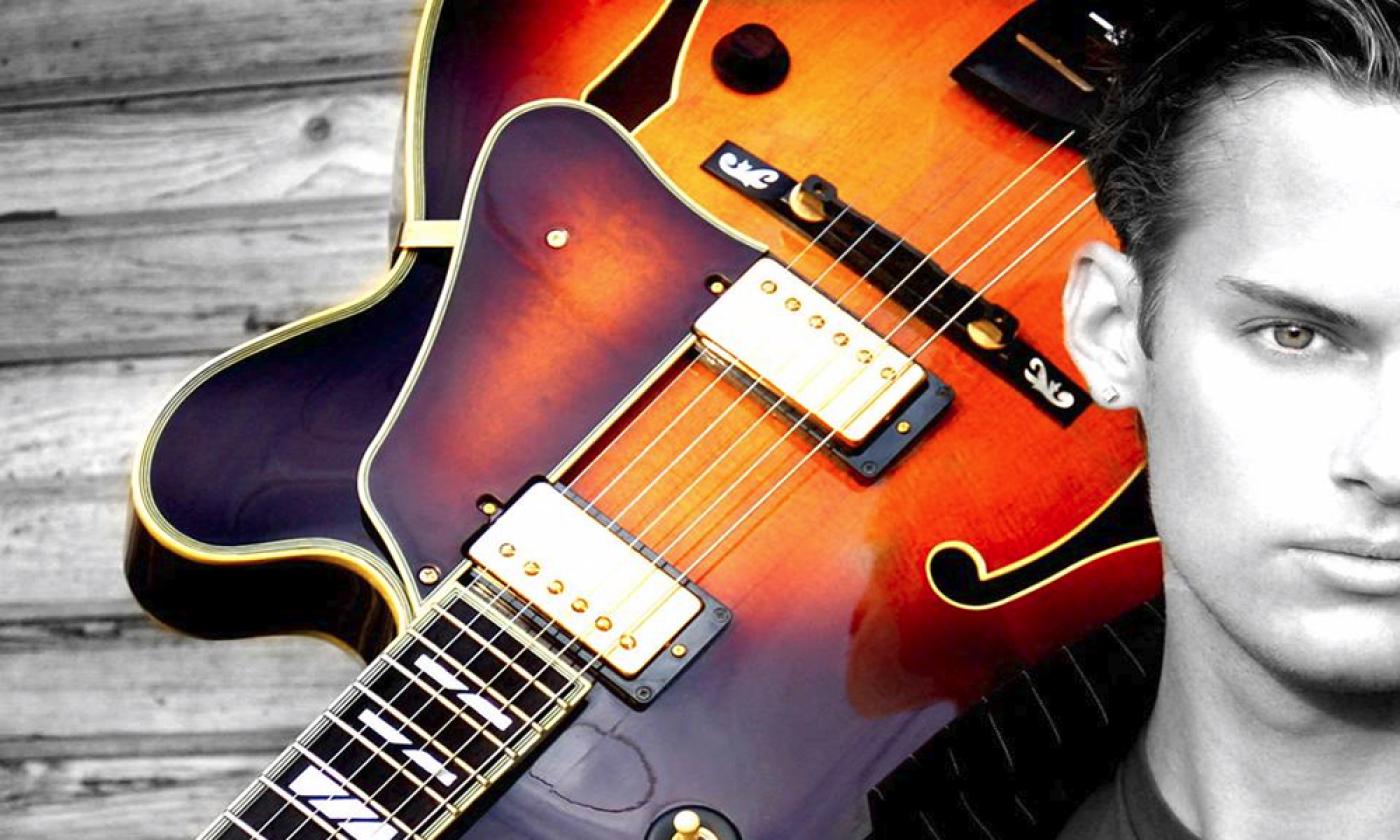 Evan D
A master of funk, rhythm and blues, soul, pop, rock, jazz, and classic rock, Evan D is St. Augustine's genuine go-to hype man, putting the fun in funk and the rock in rock and roll.
St. Augustine's Evan D is a gracious mix of funk, pop, rock, jazz, soul, rhythm and blues, and classic rock. Hailing from the musical staple city of Kansas City, Missouri, Evan D brings his KC jazz roots to be shaken up with his influence of east coast sounds. This delightful entanglement of musical landscapes makes Evan a dynamic player in the music scene. A student of famous Kansas City guitarist Jay EuDelay, Evan learned both how to play music while also gathering tips on how to survive in the music business from Jay. The lessons learned shine right through in Evan's on-stage presence, which bubbles over with hype and happiness, contagious to any music lover who may stumble upon his performance. As a singer/songwriter, Evan maintains an artistic approach to his original material, while honoring the influences of both his past and present. His single, "So Genuine," touches on the raw and unbridled nature of his personality, while simultaneously living up to the expectations of funkmaster.
A musician by night, Evan is a musical producer by day. He strives to make an impact not only in his performance life, but in the studio as well, helping musical artists capture the sound and feel of their original work while putting as much of himself into the recording and production process as possible. His latest project with Carl Cox is an EP entitled Feelin' Fine, which hits the nail on the head as far as vocal stylings, songwriting, and execution of production quality. As a multi-instrumentalist, Evan also seeks to add a musical aspect to his studio projects, playing several different instruments on both his albums and the ones he records for fellow musicians.