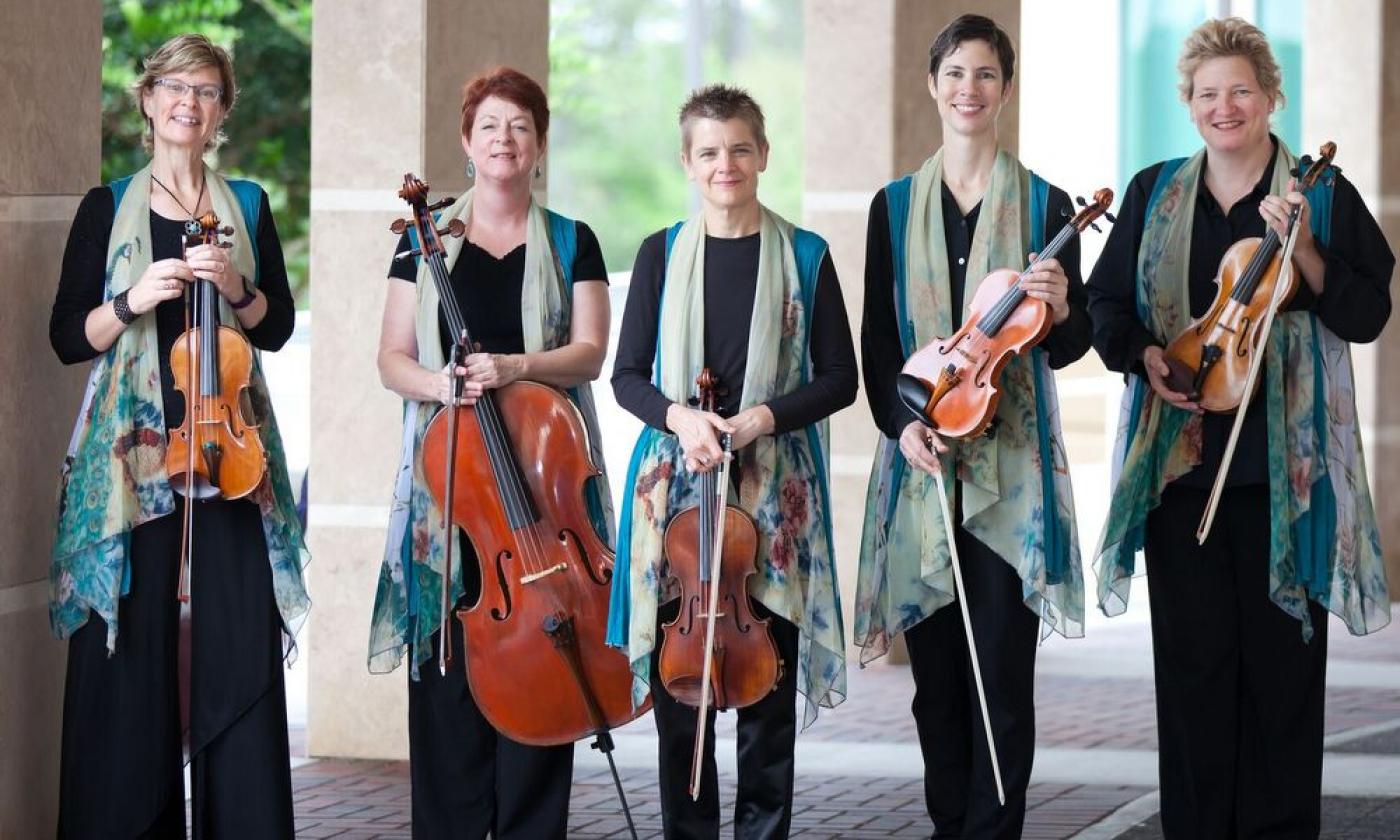 Florida Chamber Music Project
These accomplished musicians provide live classical chamber music in intimate chamber settings in Northeast Florida
The Florida Chamber Music Project presents chamber music concerts, with some discussion about each piece and the composer.
The group — Susan Pardu, Violist and Artistic Director; Patrice Evans, Violinist and Director of Music Education; Anna Genest, Violinist; Laurie Casseday, Cellist; and Annie Hertler, Violinist — are all experienced in chamber and orchestral classical music and many are members of the Jacksonville Symphony Orchestra.>
Their goal is to share chamber music with others and encourage the presentation of classical chamber music. In addition, as a group and as individuals, each of them cares deeply about fostering the education of classical music in Northeast Florida.
Editor's Note:
We encourage you to verify event times and details with the organizers, as they may change.