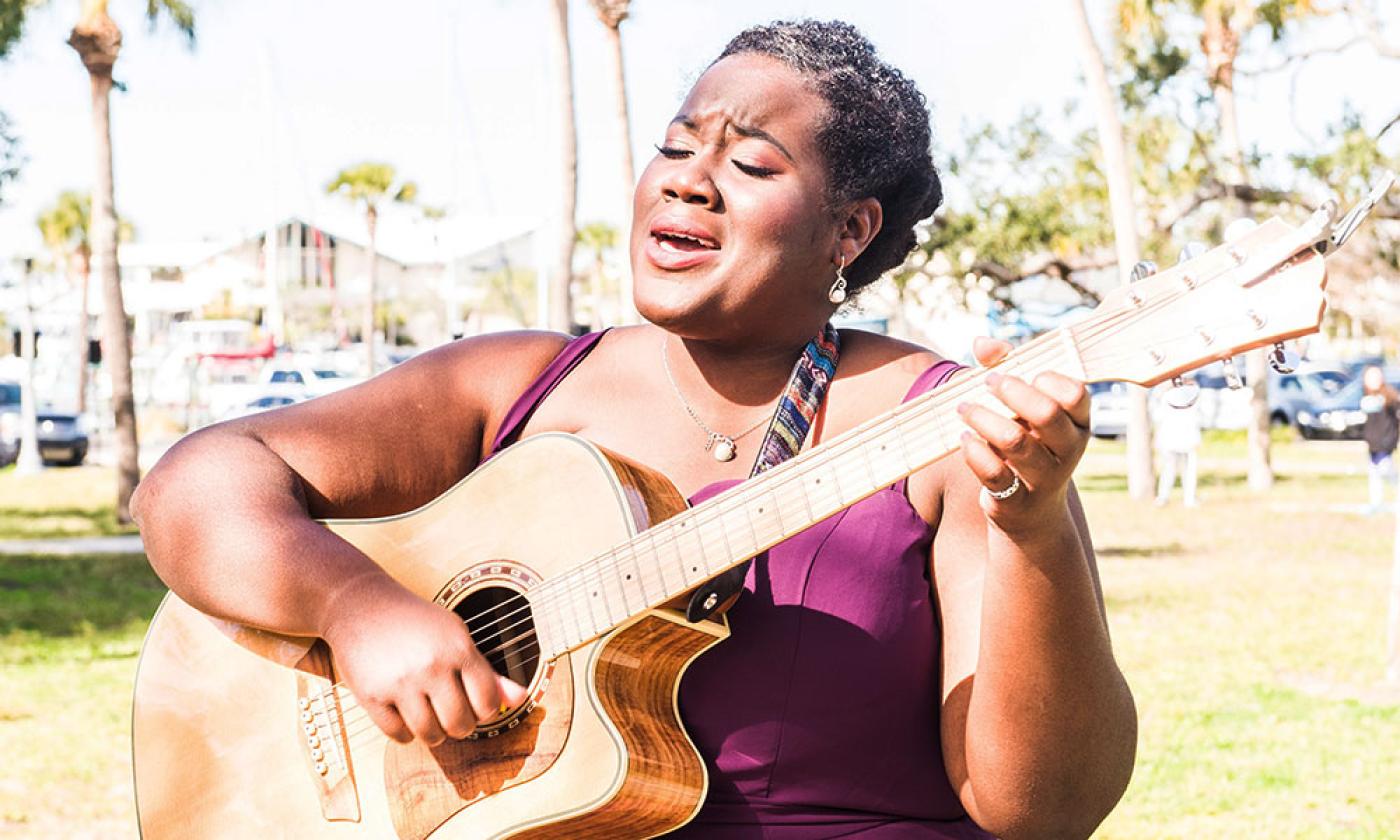 Gabby Samuels
Locally born and raised, Gabby Samuels teaches elementary school and uses music in her lessons.
A self-taught musician, Gabby Samuels was born and raised in St. Augustine. She is now an elementary school teacher in the Ancient City and frequently uses music to engage her class.
Gabby has performed at private functions and weddings, civic and cultural events, and a growing number of venues — such as Flavors Eatery. Her influences are Ray Lamontagne and the singing/songwriting duo of Johnnyswim.