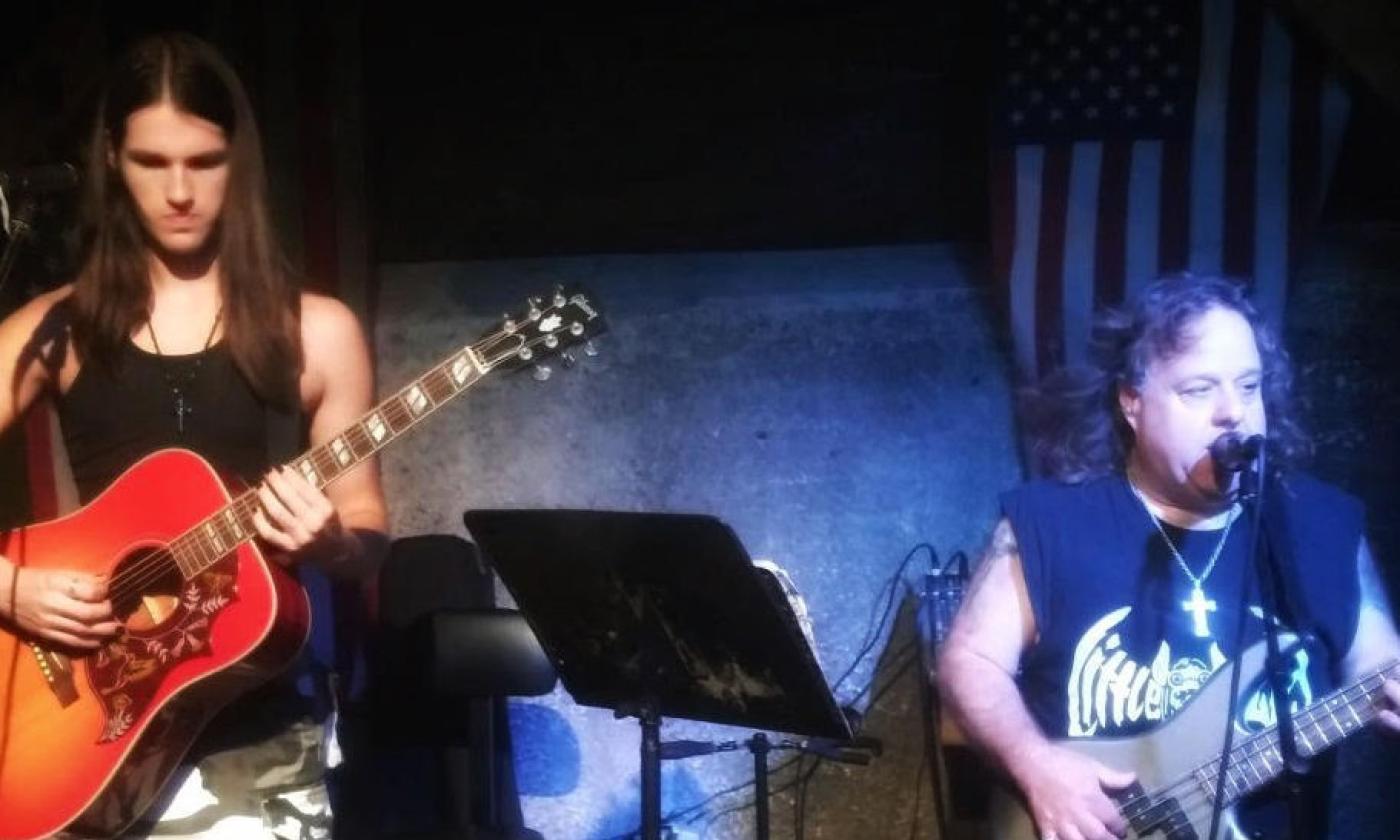 God's City Duo
While they each perform in rock bands, the members of this duo enjoy singing the quieter numbers in St. Augustine Venues.
Lin Doak (aka Little Ozzy) and his stepson Johnny Lawrence frequently perform around St. Augustine as God's City Duo.
Lin and Johnny both sing and play the guitar, while Johnny is known as much for his lead guitar and strong solos. Both perform nationally in the Little Ozzy group, a tribute to Ozzy Osbourne. Johnny also writes music and fronts his band, Cradle. 
As God's City Duo, they perform contemporary hits and classic rock — with a bit of a softer, gentler version of some of their favorite songs by Ozzy Osbourne.