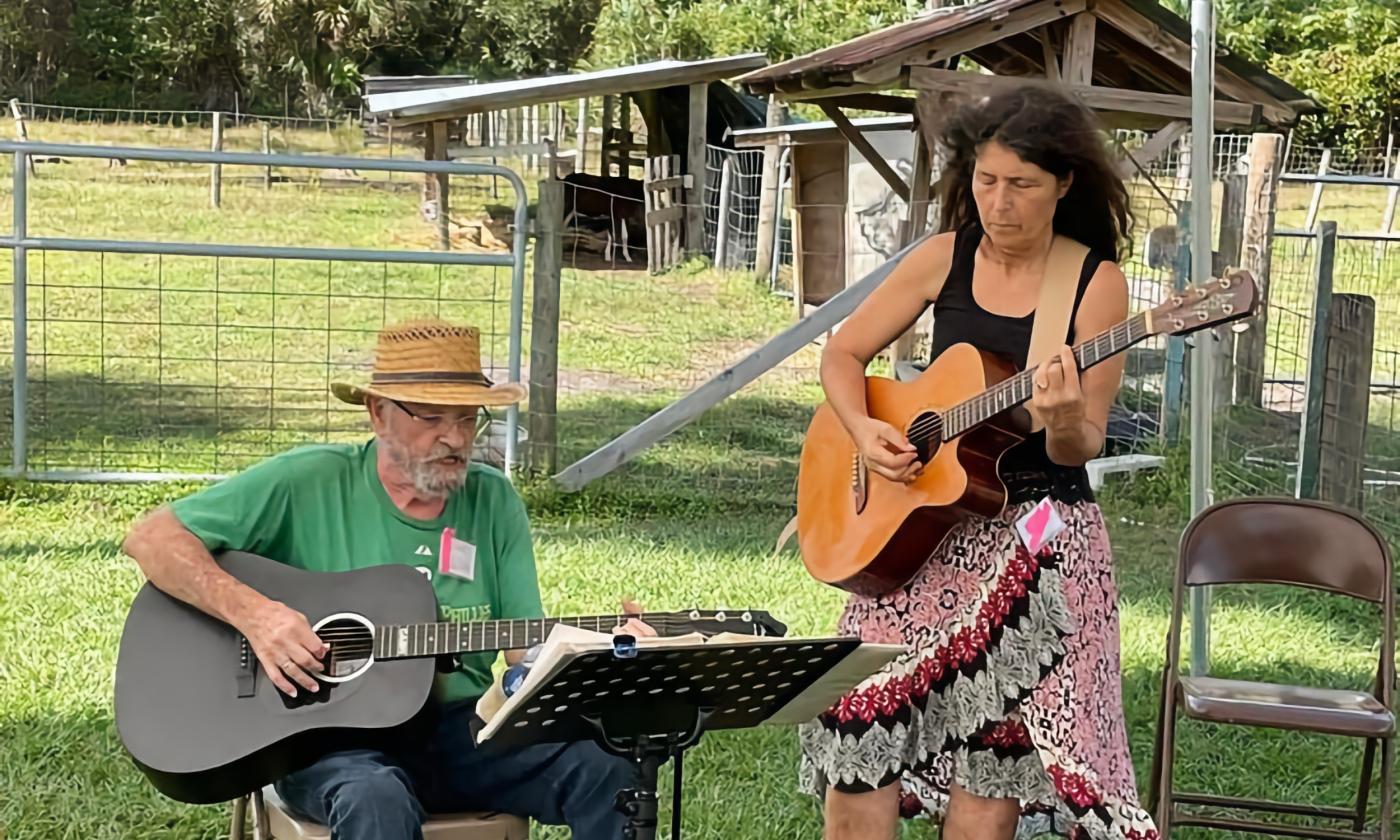 Harri Buffalo
Harri Buffalo — a fantastic name for a down-to-earth duo — perform folk, originals, and soft rock.
Lee Pinkerson and Bill Snyder have said that their acoustic duo, Harri Buffalo, was named after a "mythical beauty beast that travels the sound waves."
Lee Pinkerson, singer, songwriter, and guitarist, usually takes the lead in their songs, while Bill Snyder, adds vocal harmony, and the depth and a beat with this bass fiddle or guitar.
They perform covers that include "Harvest Moon," "Kind Woman," and Dylan's "You Ain't Going Nowhere." (This latter song is led by Bill with elan and pizzazz not evidient in Dylan's rendition.) Harri Buffalo is also known for their original songs about the environment, with the intention to create positive vibrations. 
Editor's Note:
We encourage you to verify event times and details with the organizers, as they may change.