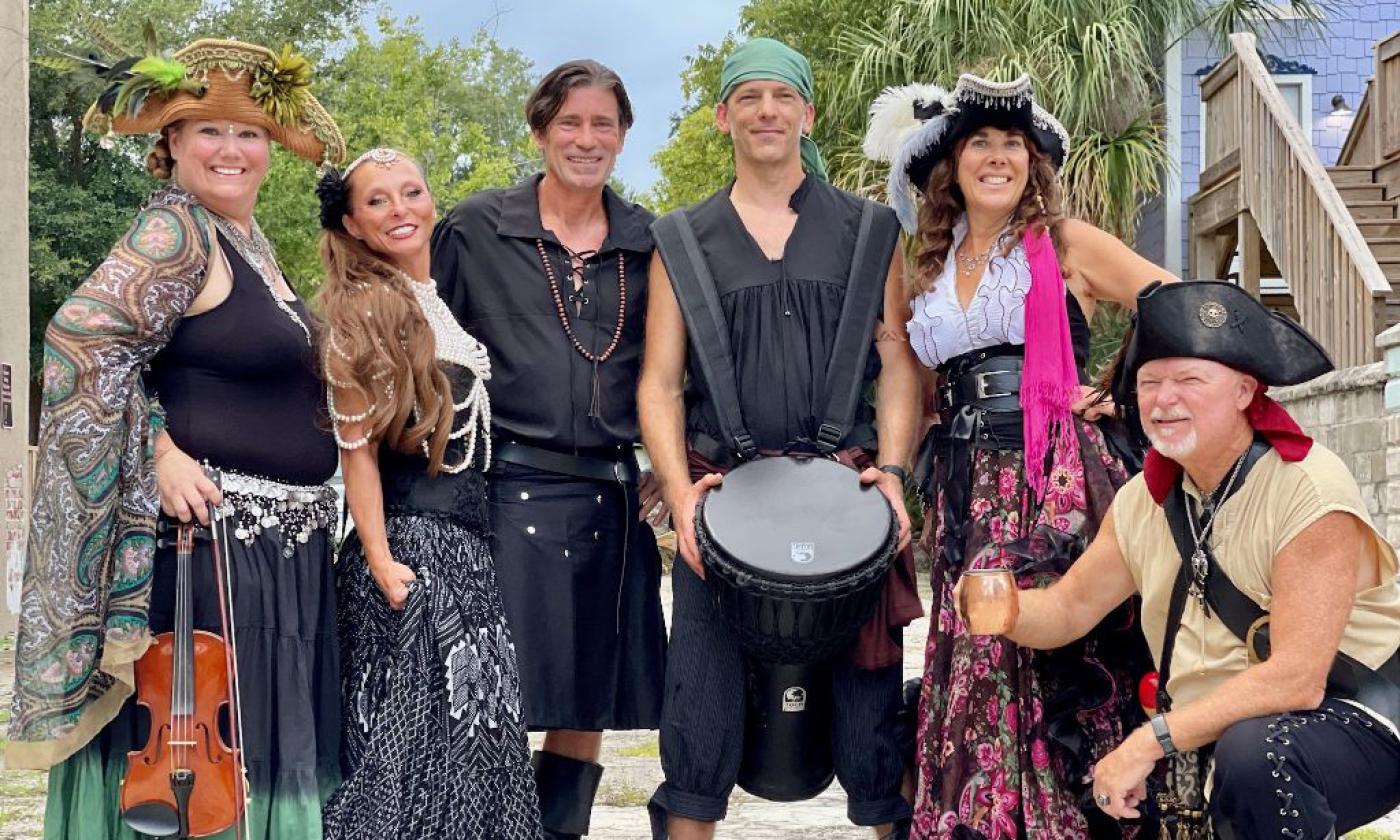 Pyrates of Iniquity
When it comes to pirate songs and rollicking sea shanties, the Pirates of Iniquity never disappoint.
Performing often in St. Augustine's historic downtown on First Fridays, the Pyrates of Iniquity delight residents and visitors with their rollicking sea shanties and pirate songs.
Let by guitarist "Scarface" Wilson, who also is their lead vocalist, the Pyrates of Iniquity include "Scarlet O'Hara" on vocals (also as a gypsy dancer); "Jade" on violin, vocals, and percussion; "Dead-Weight" on drums and percussion; "Captain Billy Bones" on vocals and percussion, and "Durty D" as a gypsy dancer.
These musical privateers claim St. Augustine as their home port and have been performing together since 2019. They can be found at various festivals, fairs, and drinking establishments around the Oldest City.