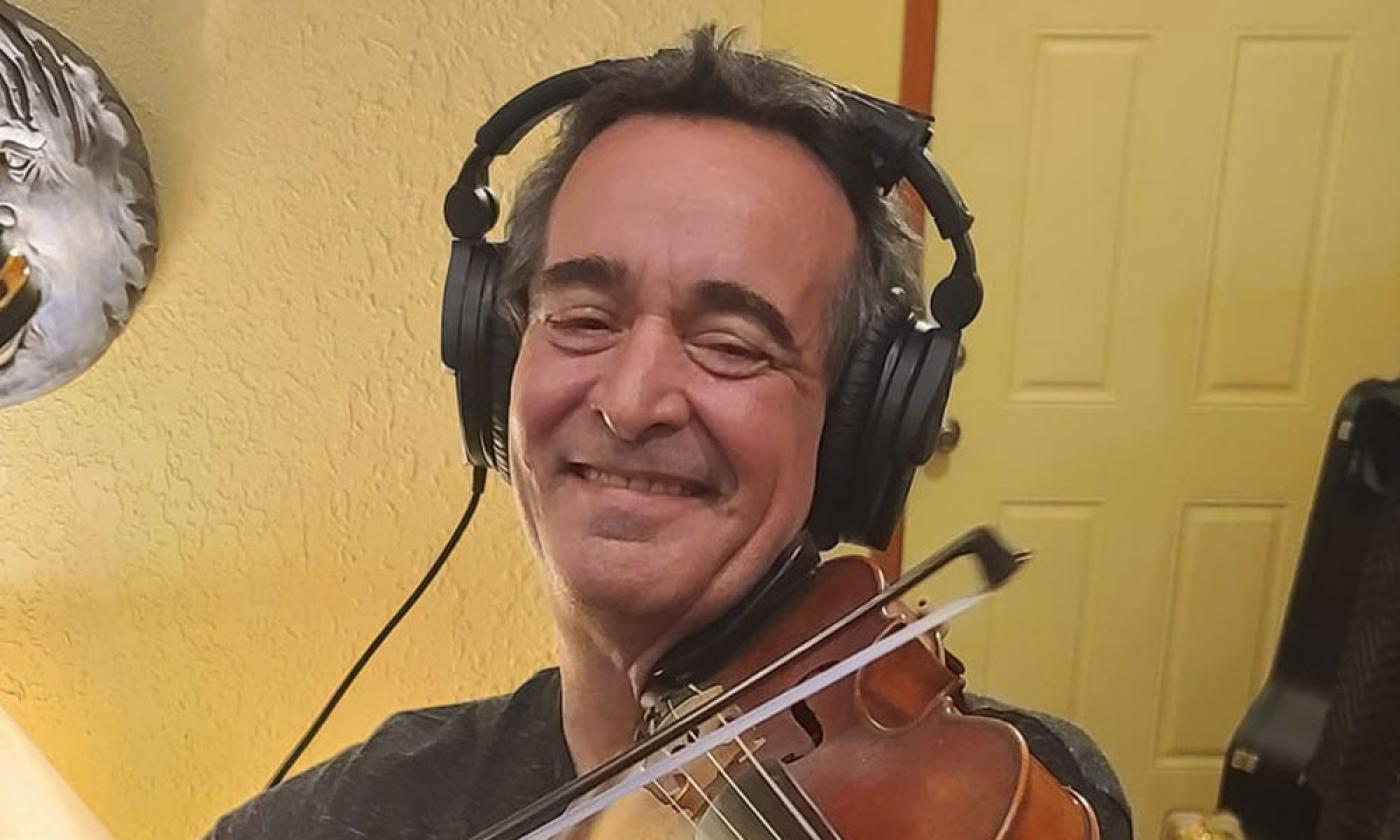 TR Zielinski
TR's fiddle sound brings local music to a new level in St. Augustine.
One could bet that when TR attended the University of North Carolina School of Fine Arts, his hours in the music lab were not spent playing the fiddle with the sound you'll hear around St. Augustine today.  TR has been a mainstay in many groups lately, such as Billy Bob Duo, Moses Creek, DV3 (which is Dewey Via playing with TR Zielinski and Unkle Ray Nutter), and Red River Band , as well as having played with the late John Denver in Jacksonville at the Alhambra Theatre.
TR's fiddle sound was a mainstay at Mi Casa, and other local venues, and to catch his great fiddle licks, enjoy his show at Pelican Landing, the Blue Crab Festival, Ebb Tide, Drunken Horse, and Oasis.