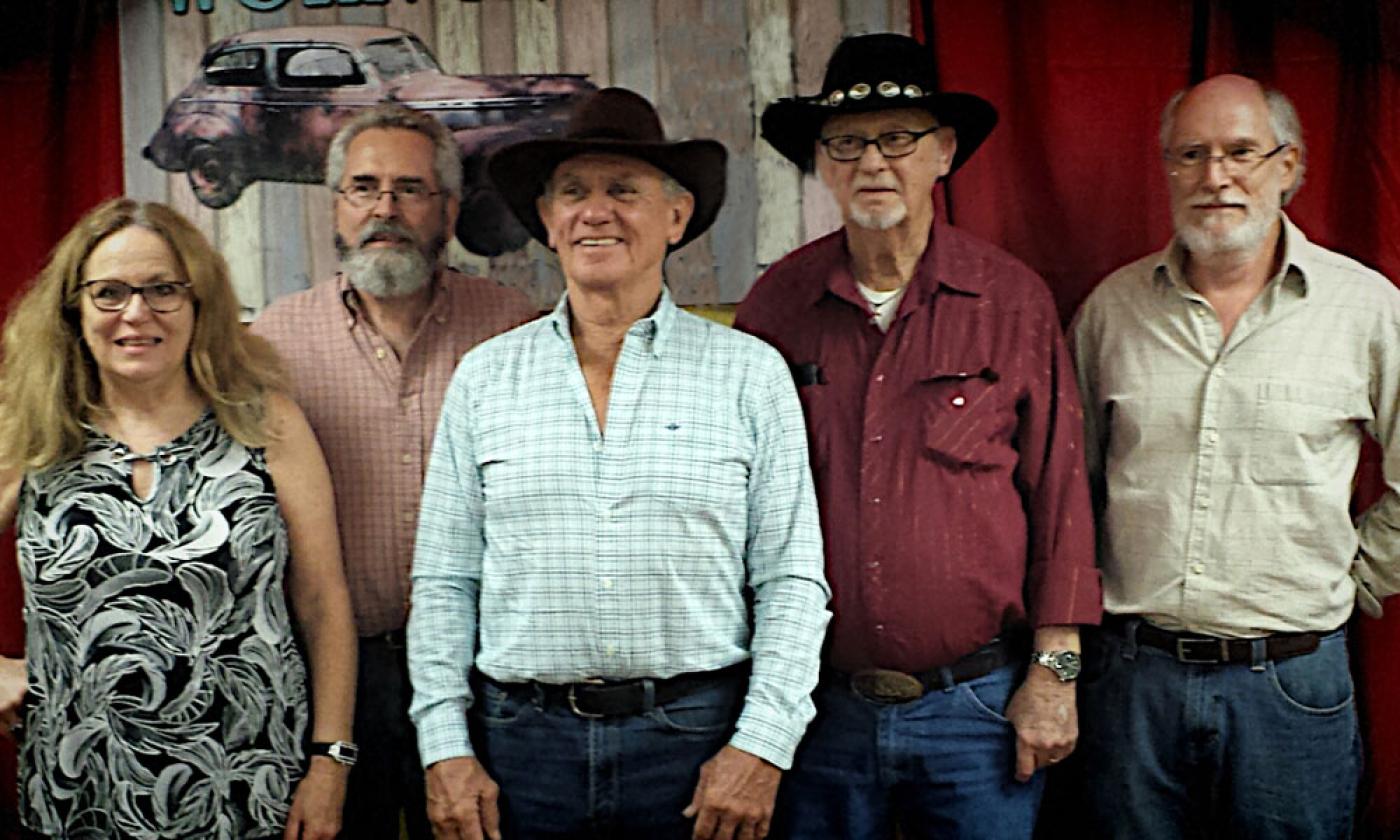 Worn Slap Out
Worn Slap Out focuses on old country tunes, played by a group of friends having fun.
Worn Slap Out, a group named for the southern phrase describing a mental and physical state just shy of dog-tired, plays classic country music.
These old friends who say they are  "no spring chickens," cover over 100 tunes from many different country artists.
From St. Augustine, Florida, Worn Slap Out does not profess to be perfect, in fact, they say they perform old country music with a "rusty junk-yard twist." They do pledge to have such a good time on stage that the audience can't help having fun while listening, dancing and even singing along.
The musicians in Worn Slap Out are Mark Purdy, Vince Leth, Angela Bacon, Fred Johnson, and Mike King.