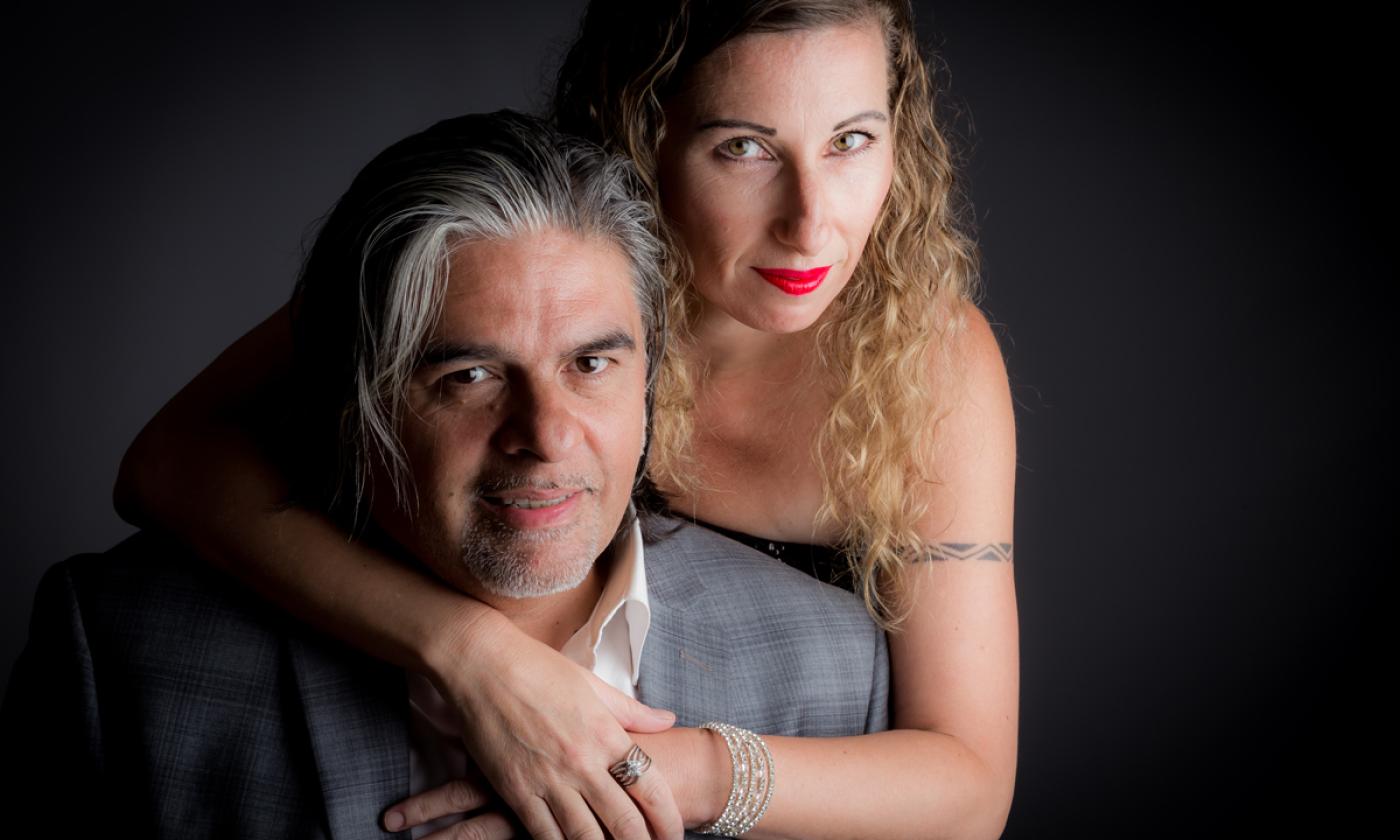 Yael & Gabriel
Guitarist, vocalists, and composers, Yael & Gabriel integrate classical, Latin, Gypsy, and modern pop and rock songs into their shows.
Yael & Gabriel, two international musicians who have performed in some of New York's best clubs, have brought their Latin and Gypsy Flamenco-influenced music to St. Augustine.
Yael, who is French and Israeli, is a guitarist, singer, and songwriter influenced most by French music, Gypsy Jazz, and Israeli Rock. She sings songs from a number of different cultures in English, Spanish, Portuguese, French, and Hebrew.
From Argentina, Gabriel excels at classical and flamenco guitar, sings, and composes music. He performed with Broadway star and American tap dancer Savion Glover for a number of years, providing the music that inspired the Glover's dancing, which in turn provided the percussion for their performances.
Yael & Gabriel have performed together for over eight years, in sets that include old standards from many cultures, world music, and their own compositions and songs. Yael most often sings lead, enjoying songs that tell a story, and peppering their sets with a few stories about the songs. Gabriel also has an excellent voice, adding harmony and an even greater depth to the songs Yael leads. While they both play guitar, Gabriel is lead guitarist, adding a mosaic of notes to every song, and a hint (or more) of a gypsy rhythm to most of them. In fact, these talented musicians have created their own arrangement for each number, and the influence of Flamenco and Gypsy Jazz is prominent.
They sing music in 7 languages and have performed on cruise lines and around the world, including at the Howard Theatre in Washington D.C, at the Montecarlo Theatre in Monaco, at the Théâtre de la Ville in Paris, and at Cafe Wha in New York.
Now living in St. Augustine, Yael and Gabriel perform at local clubs and restaurants here and in Jacksonville, often regaling one small corner of America's Historic Coast with music of a Spanish and Latin flavor.
Editor's Note:
We encourage you to verify event times and details with the organizers, as they may change.