4 Lakes Campground
9855 CR 13 S, Hastings, FL, 32145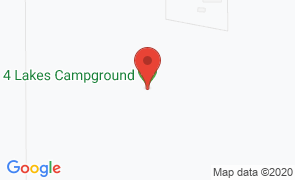 Hours
of Operation
Sun:
10:00 am - 8:00 pm

Mon - Thu:
9:00 am - 5:00 pm

Fri - Sat:
9:00 am - 8:00 pm

Hours vary on Holidays
Enjoy lakefront living at 4 Lakes Campground on the outskirts of St. Augustine. All campsites are equipped with full hookups, including cable, WiFi, charcoal grill, and fire pit. Rates vary per occupants, the standard rate is for 2 adults and 2 children. They offer different levels of sites; interior campsites, premium campsites, lake view campsites, and lakefront campsites.

No Reviews Yet...

Be the first to Review 4 Lakes Campground !




Restaurants
Near 4 Lakes Campground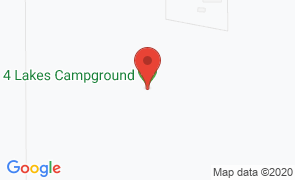 4 Lakes Campground
9855 CR 13 S, Hastings, FL, 32145
(904) 692-3762
Hours
of Operation
Sun:
10:00 am - 8:00 pm

Mon - Thu:
9:00 am - 5:00 pm

Fri - Sat:
9:00 am - 8:00 pm