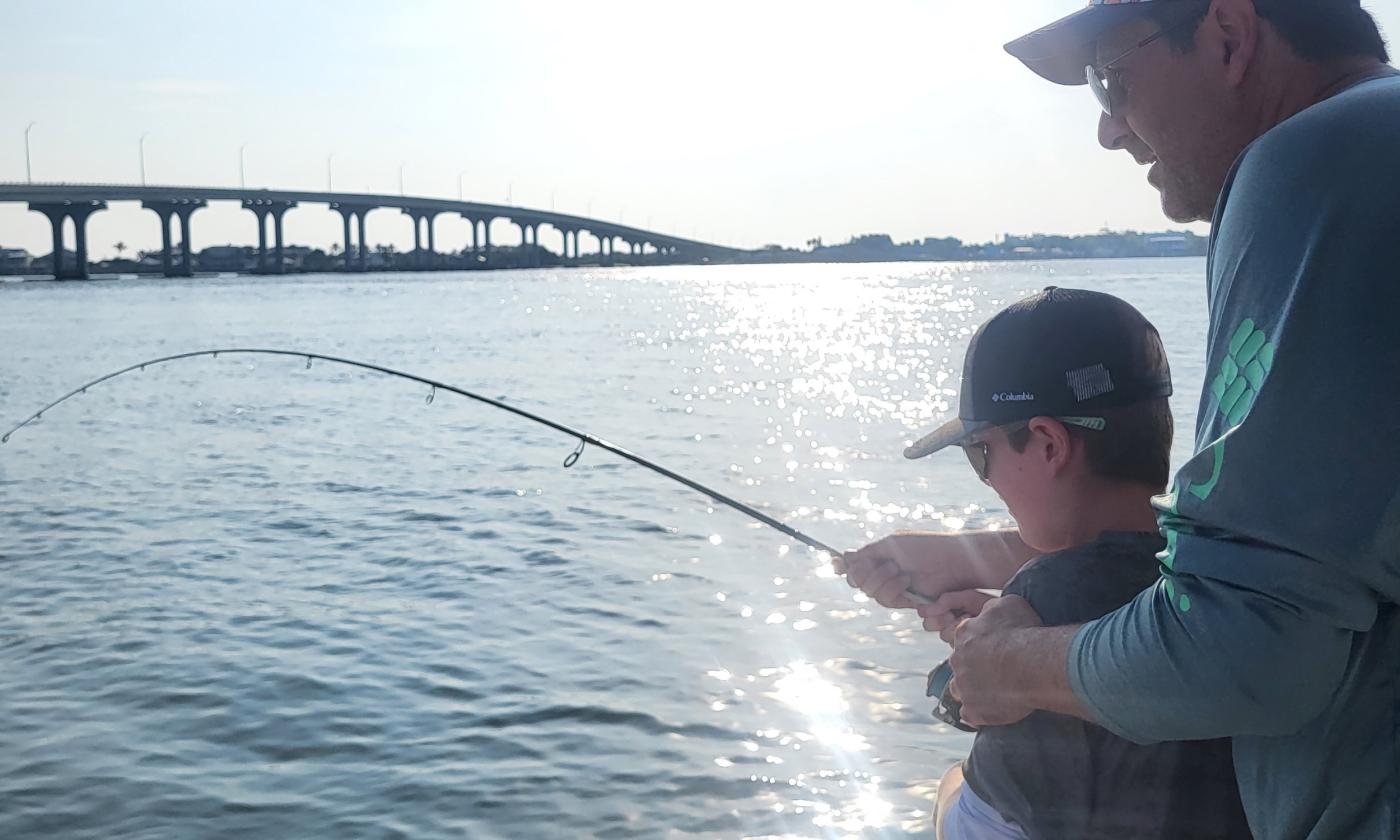 Aloha Fishing Charters
Guests can say, "Aloha" to a seasoned captain and have a memorable adventure.
Aloha Fishing Charters offers private fishing charters in the intracoastal and estuarine waters around St. Augustine. Each day's trip is planned for their guests, whether they are seasoned fishermen or kids and adults who want to learn.
Captain Lance Keener has over 30 years of experience fishing the waters of Santa Barbara Islands, the Northern Marianas Islands, Hawaiian Islands, and the East Coast of the U.S. He earned his Master 100-Ton Captain's License, and ran large sportfishing boats. He's traveled the world to learn fishing techniques and is as experienced with big-game fishing as he is with fishing close to shore with light tackle, such as the private charters he now offers in St. Augustine, as Aloha Fishing Charters.
With Aloha Fishing Charters, Captain Lance shares his knowledge of various fishing techniques, and the light-tackle finesse that's required to put a fish on the hook and into the boat.
All Aloha Fishing Charters are private, allowing this family business to provide an unforgettable experience on the water, whether their guests are already avid fishermen and women, or trying the sport for the first time.
Aloha Fishing Charters offer full, three-quarter, and half-day charters — plus a two to three-hour trip that's geared for families with young children ages five and over. The company name honors the years Lance and his family spent in Hawaii, and was chosen to reflect the welcome, kindness, and warm regard for others that is meant by the greeting "Aloha." In addition to being a family-friendly adventure, Aloha Fishing Charters offers military discounts, and they will work to provide a positive and safe experience for those with special needs. While Aloha Fishing Charters specialzes in private charters, shared charters may be available.
Their center-console fishing boat, a 22-foot Bulls Bay, is powered with a 150-horse Mercury and has a troll motor on the bow. This boat has plenty of seating for up to four people, live wells for bait, and fish hold boxes for the catch that is going home.
All fishing equipment, bait, ice, water, and softdrinks are provided. Guests are encouraged to bring their own snacks or lunch, sunscreen, hats, sunglasses, and layers of clothing.
Aloha Fishing Charter Packages
$300.00 — "Kiddos" Charter, 4 persons, 2-3 hours
$500.00 — "Half-day" Charter, 3 persons, 4 hours
$550.00 — "Half-day" Charter, 4 persons, 4 hours
$575.00 — "¾ Day" Charter, 3 persons, 4 hours
$625.00 — "¾ Day" Charter, 4 persons, 4 hours
$900.00 — "All Day" Charter, 3 persons, 8 hours
Good fishing can be found year-round, though the catch will vary by season. Guests have landed tarpon, red fish, sea trout, flounder, snook, black drum, pompano, and jack cravelle. In addition to the fishing, guests enjoy sighting dolphins, manatees, sea turtles, and hundreds of bird species.