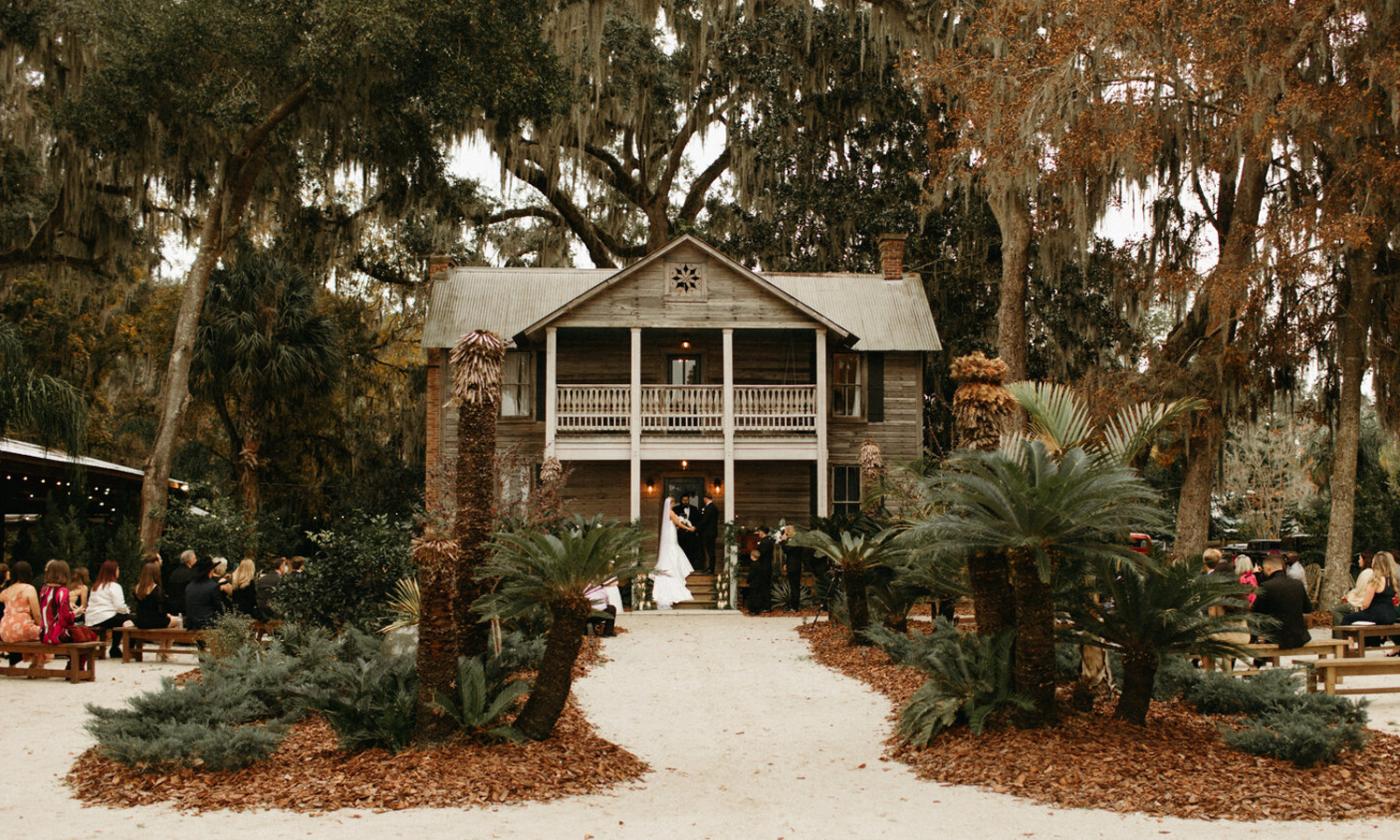 The historic Moremen home, built in the late 1800s, along with its citrus grove, stayed in the family until 1970. The new owners have added more trees to the citrus grove, rehabilitated the historic home, and built a pavilion on the property to host special events and weddings — just as the Moremen family once did. The 150 acres house some of the same trees that were on the land when the Moremen family first arrived.
Now, there are three event packages offered at what is currently called La Venture Grove. The special event site is located 25 minutes northwest of historic downtown St. Augustine, right on the St. Johns River, making for perfect sunset experiences. With antique tables, a handmade wooden arbor, whiskey barrel cocktail tables, an antique tub bar, and an outdoor fire pit, guests will think they've been whisked away to Old Florida.
The cover photo and the photo of the bride were taken by Stefanie Keeler Photography.