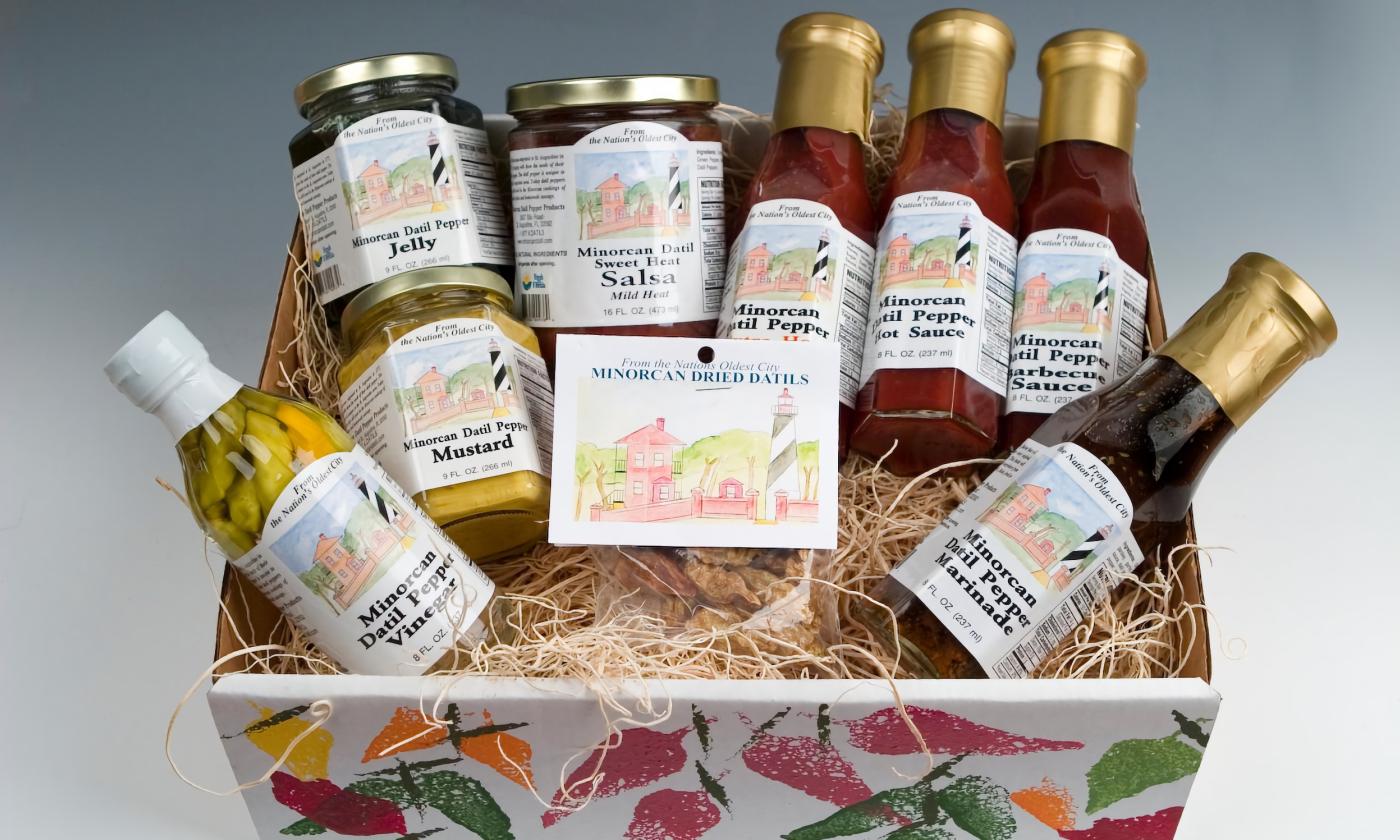 Minorcan Datil Pepper Products
A family-run business serving high-quality products.
Currently open.
Mon - Fri:
10:00 am - 5:00 pm
Established in 1991, this local favorite has served the Oldest City with specialized jellies/jams, sauces/marinades, spices/seeds, condiments, and peanuts. Minorcans have a rich history in St. Augustine, so the family decided to pay tribute to their ancestors by naming their business as such. The Datil pepper is also a huge factor in the Minorcan culture. The business has continued testing a variety of unique flavors with its products, setting it apart from the crowd.
Cran-Datil jam, Datil barbecue sauce, pineapple ginger jam, Datil pepper vinegar, and garlic-Datil mustard are just a few products the shop serves to the community. Gift sets for spice and jelly jam lovers are also available.
Their phone line is open Monday through Friday, 10:00 a.m. to 5:00 p.m. People can find items in several retail locations around town, especially in food and gourmet-focused shops.
Currently open.
Mon - Fri:
10:00 am - 5:00 pm