The Odd Macabre
76 Spanish Street, St. Augustine, FL, 32084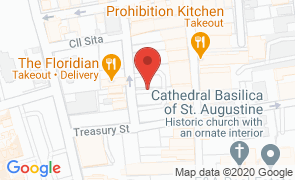 Hours
of Operation
Sun:
2:00 pm - 8:00 pm

Mon - Wed:
Closed

Thu - Sat:
2:00 pm - 8:00 pm

Office hours above. Tours run later.
The Odd Macabre, formerly The Haunted Traveler's Company, invites guests to become part of the investigation as they learn about the haunted places in Historic St. Augustine.

The 13 Keys Scavenger & Mystery / $15 - $25 / Thursdays - Sundays from 6 - 10:30 p.m.

Guests unlock facts, mysteries, and history in the Oldest City on this all ages scavenger hunt. Solve puzzles, answer riddles, and take part in challenges during this self guided adventure through Historic St. Augustine. History, ghostly, and holiday versions are available.

A Night Among Ghosts / $15 - $125 /Thursdays - Sundays from 6 p.m. - Midnight

As seen on the Travel Channel, A Night Among Ghosts is a fully investigative experience combining a captivating mix of deep-rooted, researched histories and haunted locations. Each group reaches beyond history while attempting to communicate with those on the other side utilizing intuitive techniques, Victorian Spiritualism practices, and modern paranormal equipment. A menu of tours and experiences are available.

WhichCraft - Make and Take Crafts / $25 - $35 / Thursdays - Sundays from 6 - 8 p.m.

During this one-hour experience, guests select from 40 scents to create unique soy wax candles. Candlemakers choose up to three fragrances, then the staff assists in creating a custom blend and the wicking, pouring, and scenting process. Then visitors can embellish their own custom label. For all ages, kids under 12 must bring along an adult.

No Reviews Yet...

Be the first to Review The Odd Macabre!




Restaurants
Near The Odd Macabre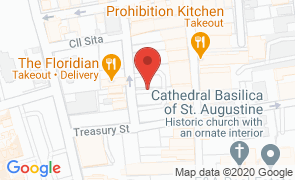 The Odd Macabre
76 Spanish Street, St. Augustine, FL, 32084
(904) 217-9164
Hours
of Operation
Sun:
2:00 pm - 8:00 pm

Mon - Wed:
Closed

Thu - Sat:
2:00 pm - 8:00 pm