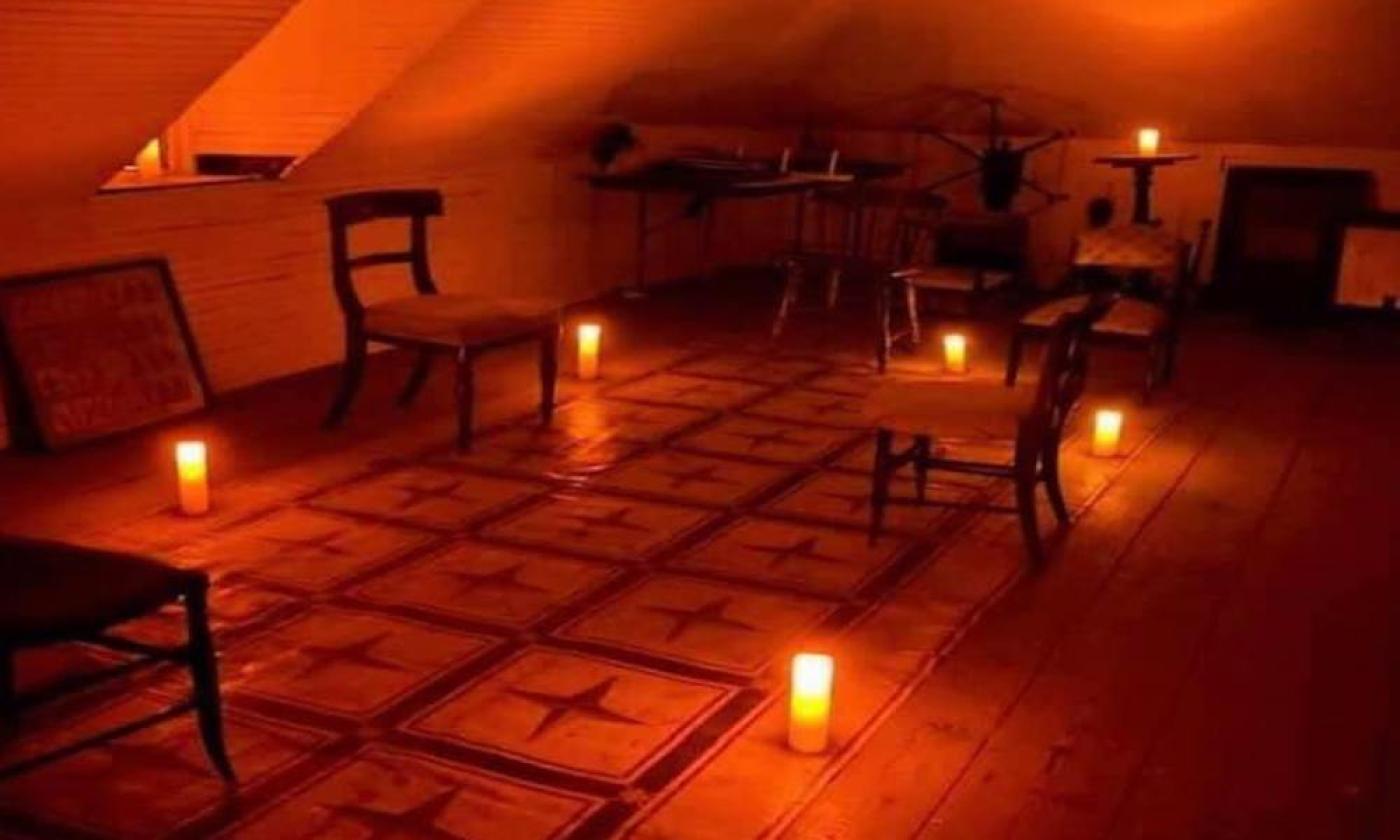 The Odd Macabre
Ghost hunts, scavenger hunts, and WhichCraft - oh my.
Currently closed.
Thu - Sun:
2:00 pm - 8:00 pm
Office hours above. Tours run later.
The Odd Macabre invites guests to become part of the investigation as they learn about the haunted places in historic St. Augustine. The signature offering, A Night Among Ghosts, has been featured on the Travel Channel  and is a fully investigative experience combining a captivating mix of deep-rooted, researched histories and haunted locations. Each group reaches beyond history while attempting to communicate with those on the other side utilizing intuitive techniques, Victorian Spiritualism practices, and modern paranormal equipment. 
The following experiences are also offered:
The 13 Keys Scavenger & Mystery
Guests unlock facts, mysteries, and history in the Oldest City on this all-ages, self-guided scavenger hunt. Solve puzzles, answer riddles, and take part in challenges during this self guided adventure through historic St. Augustine. History, ghostly, and holiday versions are available.
Spooky Family Ghost Walk
Presented campfire style, this spine-tingling tour for all ages is led by a paranormal investigator and filled with spooking history and happenings.
Lifting the Veil
An introduction to paranormal investigations that enables visitors to "lift the veil" and go behind the scenes of St. Augustine's ghost world.
Truth...Stranger Than Fiction
A dark history tour that intertwines untold tales from St. Augsutine's darkest corners with the inexplicable.
Madness & Malice
St. Augustine's first and only true crime tour that examines local crimes, murders, and serial killers.
WhichCraft - Make and Take Crafts 
Guests select from 40 scents to create unique soy wax candles. Candlemakers choose up to three fragrances, then the staff assists in creating a custom blend. The wicking, pouring, and scenting process follows with embellished custom labels wrapping up the candlemaking. For all ages, kids under 12 must bring along an adult.
Currently closed.
Thu - Sun:
2:00 pm - 8:00 pm
Office hours above. Tours run later.