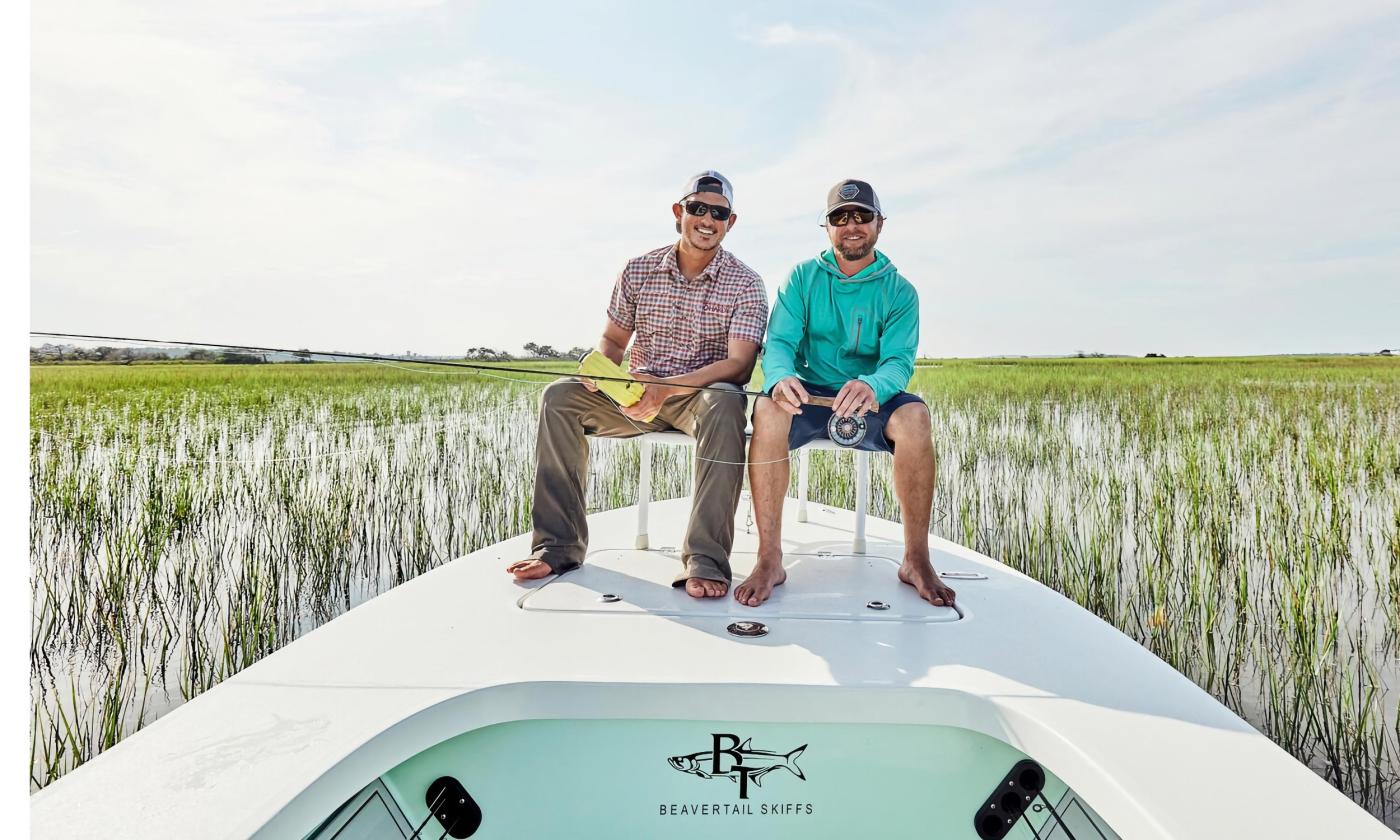 Old City Fly Fishing Guide Service
This fly fishing guide takes beginners and experienced casters into St. Augustine's waterways.
Old City Guide Service offers guided fly fishing experiences throughout St. Augustine's flats and coastal waters. Owner and Captain, Tim Boothe, is a U.S. Coast Guard licensed guide who is an expert on where and how to fly fish in the St. Augustine area.
Casting a fly to a tailing redfish on a flooded grass plain is a unique fishing experience, and a professional guide service is a must to make the most of a fly fishing adventure. Captain Tim is happy to share his expertise and passion with casters of all skill levels. He knows the ins and outs of the local waterways and the techniques of coastal flats fishing,  
Old City Guide Service takes fishermen out on a light-hulled skiff that drafts only three to four inches of water. Stable and quiet, with world-class performance, the skiff can get into the skinniest of shallows to find even the shyest of fish.
Northeast Florida's inlets and marshes provide excellent sight fishing all year long.