St. Johns Golf and Country Club
Take Leo Maguire Parkway from 210
205 St. Johns Golf Drive, St. Augustine, FL, 32092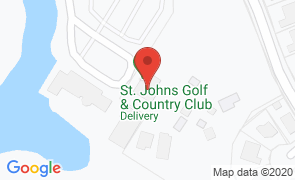 Hours
of Operation
Sun - Sat:
7:00 am - 7:00 pm

St. Johns Golf and Country Club, located north of Historic St. Augustine in the Bartram/210 region, offers an 18-hole course designed by Clyde Johnson. With multiple tees, the length of the course can be as short as 2,400 yard to as long as 7,250, making this a great course for families as well as experienced golfers looking for a challenge.

In addition to the course, the club house features The Bridge at St. Johns, a restaurant with a full bar. There is also venue space for private parties and special occasions. While this club offers a membership, visitors are welcome.




Upcoming Events

No Reviews Yet...

Be the first to Review St. Johns Golf and Country Club!




Restaurants
Near St. Johns Golf and Country Club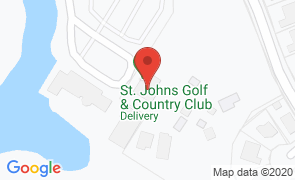 St. Johns Golf and Country Club
Take Leo Maguire Parkway from 210
205 St. Johns Golf Drive, St. Augustine, FL, 32092
(904) 940-3200
Hours
of Operation
Sun - Sat:
7:00 am - 7:00 pm