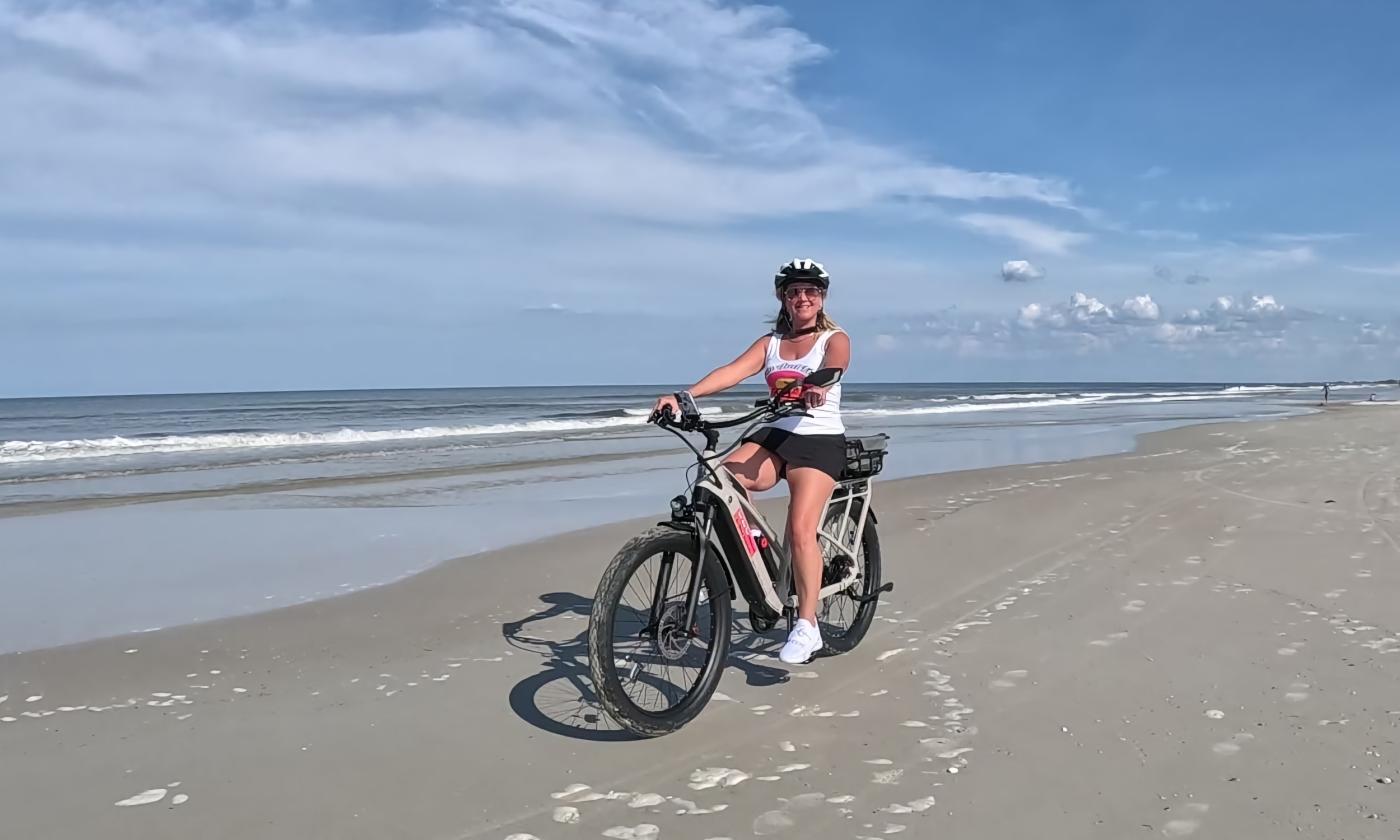 Sun and Fun E-Bike Rentals
Renting E-Bikes and providing free delivery and pick-up from Ponte Vedra to Palm Coast.
Sun and Fun E-Bike Rentals offers e-bike rentals to suit every kind of bike rider with free delivery and pick-up service. Sun and Fun's easy service allows visitors to plan their vacations, rent their bikes online in advance, and start riding on the first day.
Bikes can be rented for two hours, a half day, a day, or three-to-six days — for a fun, car-free day off or a vacation exploring from Ponte Vedra to Palm Coast. E-bikes provide exercise and the extra power to go farther, power through sand, and accelerate at intersections. They are free to park, easy to maneuver, and can go from road to beach to nature trail.
Every rented bike comes with a "smart" Sena bike helmet that allows riders to use GPS hands-free, talk with each other, and listen to music. In addition, each bike is equipped with a phone holder, rear-view mirror, wheel lights, and a Foldylock. All rentals include free bike drop-off and pick-up.
Three Ride1Up e-bike models are available:
The Cafe Cruiser has a beachy vibe and offers a comfortable ride in town and on the beach. This comfortable model has cargo capabilities to transport beach gear and groceries.
An urban commuter bike and great for navigating crowds, the 700 Series has an upgraded suspension and is a bit easier to maneuver.
More experienced riders and those interested in off-road adventures or traveling farther afield will appreciate the torque-sensing LMT'D with a 95nm motor that offers faster acceleration.
Rental Options:
2-hour rentals for Vilano Beach, St. Augustine, St. Augustine Beach, Bulter Beach, and Crescent Beach.
Half-day rentals
Full-day rentals
Three to six-day rental, free delivery, and pick-up at any of the above locations.
Bike covers, panniers, cargo baskets, and Thule bike racks can be added to any rental.
Sun and Fun Bike Rentals make it easy to enjoy the First Coast by riding a bike on the beach, along the roads, or on the trails. E-bike rentals are available to those who have a driver's license and are more than 18 years of age.