Zora Neale Hurston
In seven short weeks, Zora Neale Hurston wrote the most popular novel in African-American literature, Their Eyes Were Watching God (1937). Her worldly travels brought her in and out of St. Augustine.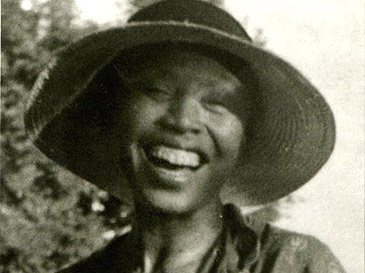 Not many people can claim hardships like those of Zora Neale Hurston (1891-1960). But even fewer can claim such a vibrant spirit. She denied the negative aspects of her life and broadcasted the positive. Hurston created her own identity through academic determination, literary achievement, and carefree embellishment. By extension, she translated the female African-American identity into one without fences. Now Zora Neale Hurston is an icon to those who won't let the world define them.
Creating Herself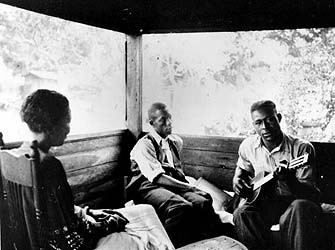 Zora was born in Alabama, daughter of a former slave-turned sharecropper. In conversation and in her autobiography, however, she says she was born in America's first incorporated Negro town, Eatonville, Florida, daughter of the town's mayor/minister. It's mostly true. She simply erased the first two years of her life in Alabama before her family moved to Eatonville. Zora also erased the decade after her mother's death, when from the age of thirteen, her father farmed her out to various other homes. She called those the "haunted years." She even erased portions of her age - first in order to finish high school ten years too late, and later to simply claim an age which matched her vitality.
African-American Studies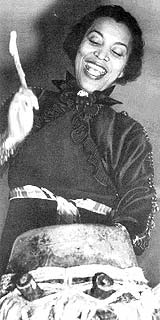 Ironically, Zora's search for truth in others helped her understand herself. She studied anthropology in college. Later, she narrowed her focus to black culture in America. She wandered Florida's backroads conducting interviews and filming life scenes for the Works Progress Administration (WPA). She wrote an account of Fort Mose in 1927, sixty years before it was excavated. She traveled to Haiti to study African voodoo. While there, the novel Their Eyes Were Watching God burst out of her in a matter of weeks; it just happens to be the story of an independent black woman finding herself.
No Fences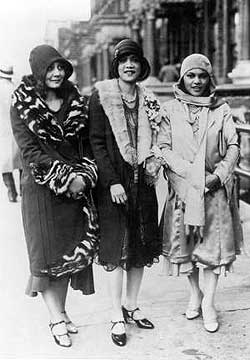 But Zora would not be pigeonholed as female, or black, or independent, or a scholar or artist or wife. She was never anyone's employee for very long. She often depended on grants, fellowships, and hospitality. She opposed forced racial integration. She was one of eight siblings, but never had any children of her own. She married three times and divorced three times.
Living outside the box brought Zora the usual onslaught of criticism. Blacks criticized her for catering to white audiences. Whites, including her friend Marjorie Kinnan Rawlings, kept her at arms-length for social conformity. Publishers shunned her feminist writings. Zora admitted to her friend Countee Cullen, "I have the nerve to walk my own way, however hard, in my search for reality, rather than climb upon the rattling wagon of wishful illusions."
The Fight for Fame
Ever swimming upstream, Zora published seven books and many stories, essays, articles, and plays. Her time in New York put her in the heart of the Harlem Renaissance. She demanded attention and showered love at social and literary functions. Her writing sailed through racial barriers onto the cover of the Saturday Evening Post. And she humbled herself to support a fellow writer, Marjorie Kinnan Rawlings. When Rawlings lost her housekeeper, Zora offered to fill the position while Rawlings finished a book. Because Zora would have to postpone her own book to do it, Rawlings wrote a friend, "It is one of the biggest things I have ever known a human being to do."
Zora's ability to portray the African-American experience earned her frequent journalist assignments. For her books, she got accepted by the famous editor Maxwell Perkins, who worked with many prominent writers including Ernest Hemingway, F. Scott Fitzgerald, and Thomas Wolfe. But Perkins died before Zora could benefit from his collaboration. Her masterpiece, Their Eyes Were Watching God, didn't become famous until America was ready for female and black independence, forty-one years after it was published, eighteen years after her death.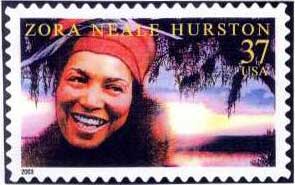 End Times
When nothing else could take her down, Zora was hit with a blow she would never recover from. She was falsely accused of molesting a ten-year-old mentally retarded boy. Her passport logs her as out of the country at the time, and her publisher stood by her side. Later, the boy said he'd lied and the charges were dropped. But a bout of depression began Zora's slow decline. She wrote less, and struggled through a variety of short-term jobs. Despite her previous popularity, she died poor in 1960. And despite her attempts to establish a cemetery to remember famous blacks, she was buried without a marker.
Fame after Death
Zora was ahead of her own time. The 1950s might have forsaken her, but the universe did not. Her writings later kindled a fire in another female black writer, Alice Walker, author of The Color Purple. In 1973, Walker put a marker on Zora's grave that reads, "Zora Neale Hurston: A Genius of the South." Two years later, Ms. Magazine published Walker's essay titled, "In Search of Zora Neale Hurston." From that time on, Zora shines in a society that can truly appreciate her. She is now the subject of college literature classes, and Their Eyes Were Watching God is assigned summer reading for high school students.
In 2003, the United States Postal Service issued the Zora Neale Hurston commemorative postage stamp. Her hometown of Eatonville, Florida got the honor of distributing the first batch of these stamps. Zora festivals are celebrated annually in both Eatonville and Fort Pierce, Florida.
Zora in St. Augustine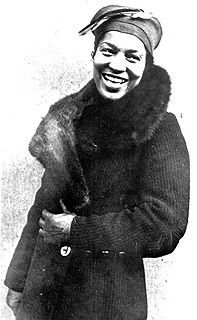 Zora's widespread travels brought her in and out of St. Augustine. Her longest stay was in 1942, when she taught at Florida Normal College. The plaque at 791 West King Street marks where she rented a room. While here, she finished her autobiography, Dust Tracks on a Road, and recruited Jean Parker Waterbury for her literary agent; Waterbury was later president of the St. Augustine Historical Society. Zora also became friends with Florida author Marjorie Kinnan Rawlings. Rawlings owned and operated a hotel at Castle Warden (now Ripley's), where the two authors would hang out together. Another local author, Edith Pope, was out of town at the time, and complained to Rawlings in a letter:
"It is really sad that the one winter Zorah Neal Hurston is in St. Augustine I am not. I've wanted to meet that woman for years on end, and have even hunted for her name in the Washington phone book with the intention of going to see her. I do think she is remarkable, an impression confirmed by your letter. Gee, I wish I thought I'd get home while she is there."
Zora's first marriage took place in St. Augustine. So did her second divorce. Perhaps that husband pressured her to conform to a mold, for she wrote an exit note:
"Dear Albert,
 
Here is my ring. By putting it into your hands, I hope this makes it unnecessary for you to come to see me for any reason what so ever. In fact, it is my earnest prayer that I never see you again, unless you are dead. If you will only be decent enough to die, I will buy me a red dress, send myself some flowers of congratulations, and come to your funeral.
 
Cordially, Zora."
Further Reading
Zora Neale Hurston's Their Eyes Were Watching God, 1937.
Zora Neale Hurston's Dust Tracks on a Road (Autobiography), 1942.
Edith Pope Papers at George A. Smathers Library, University of Florida.
Marjorie Kinnan Rawlings Papers at George A. Smathers Library, University of Florida.
Books by Zora Neale Hurston
Their Eyes Were Watching God
Every Tongue Got to Confess
Dust Tracks on a Road (Autobiography)
Mules and Men
Mule Bone, A Comedy of Negro Life (co-written with Langston Hughes)
Tell My Horse
Jonah's Gourd Vine
Moses, Man of the Mountain
Seraph on the Suwannee
The Complete Stories (collection of her short fiction from 1921-1955)
Childrens Books by Hurston
What's the Hurry, Fox?
The Six Fools
The Three Witches
Lies and Other Tall Tales
The Skull Talks Back
Plays by Hurston
Cold Keener, a Revue
De Turkey and de Law: A Comedy in Three Acts
Forty Yards
Lawing and Jawing
Meet the Mamma: A Musical Play in Three Acts
The Mule-Bone: A Comedy of Negro Life in Three Acts
Poker!
Polk County: A Comedy of Negro Life on a Sawmill Camp with Authentic Negro Music in Three Acts
Spunk
Woofing