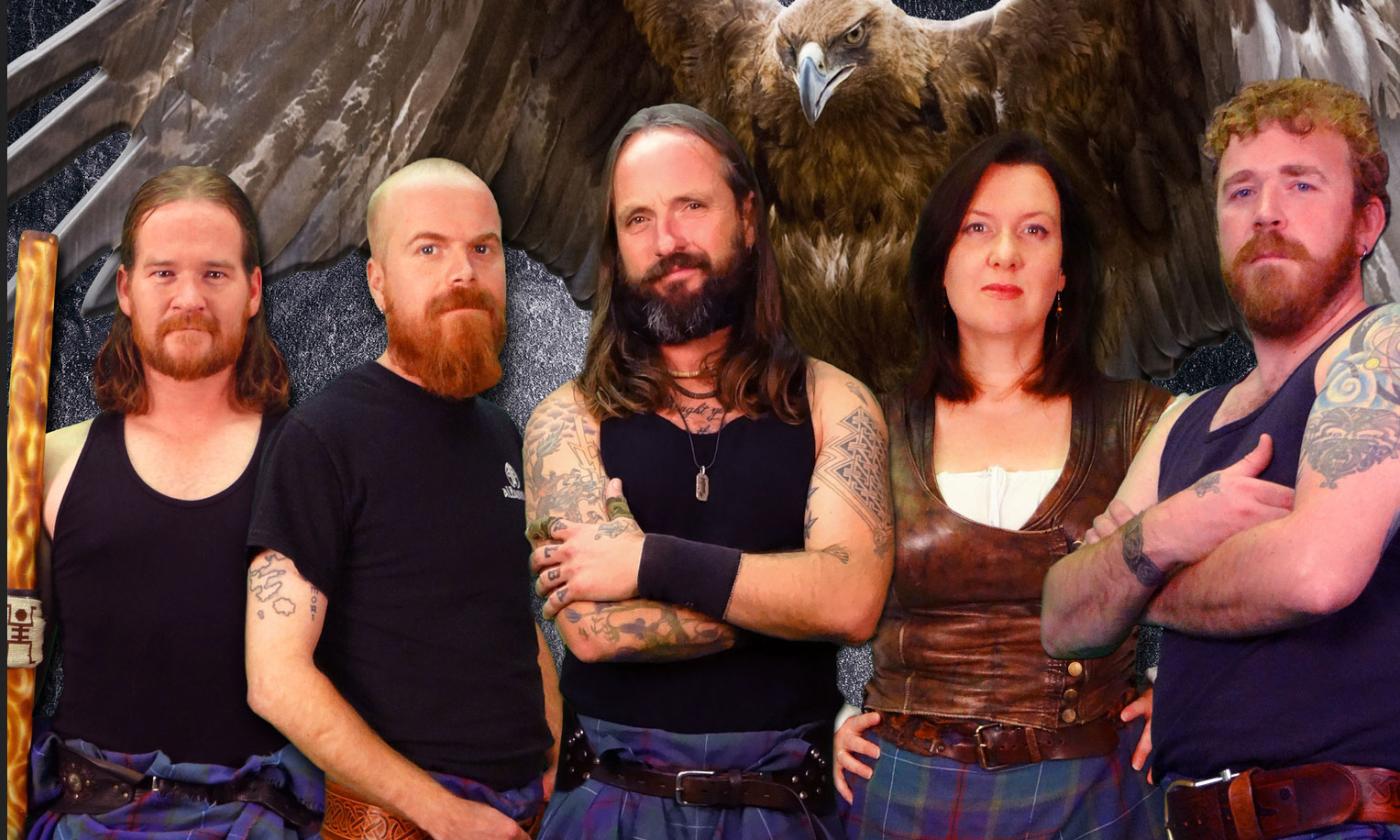 Albannach
Albannach Celtic Band performs "bareknuckle pipes and drums."
Named for the Scottish Gaelic word for "Scottish," the band Albannach was formed in 2005 in Glasgow.
Led by bass drummer and vocalist, Jamesie Johnston, Albannach's five-piece band marches to not one drummer but to three: Jamesie on bass drum, Nick Watson, as lead drummer on a small set of drums, and Jacquie Holland, bass rhythm drummer. With Donnie MacNeil on the bag pipes, DigeriDrew Reid on the digeridoo, and Jacquie and Jamesie singing both haunting and fierce melodies, this band performs Celtic classics and new material to celebrate Scotland and her people.
Albannach has performed to enthusiastic crowds at the St. Augustine Celtic Festival, often booked during their yearly tour to the eastern U.S.