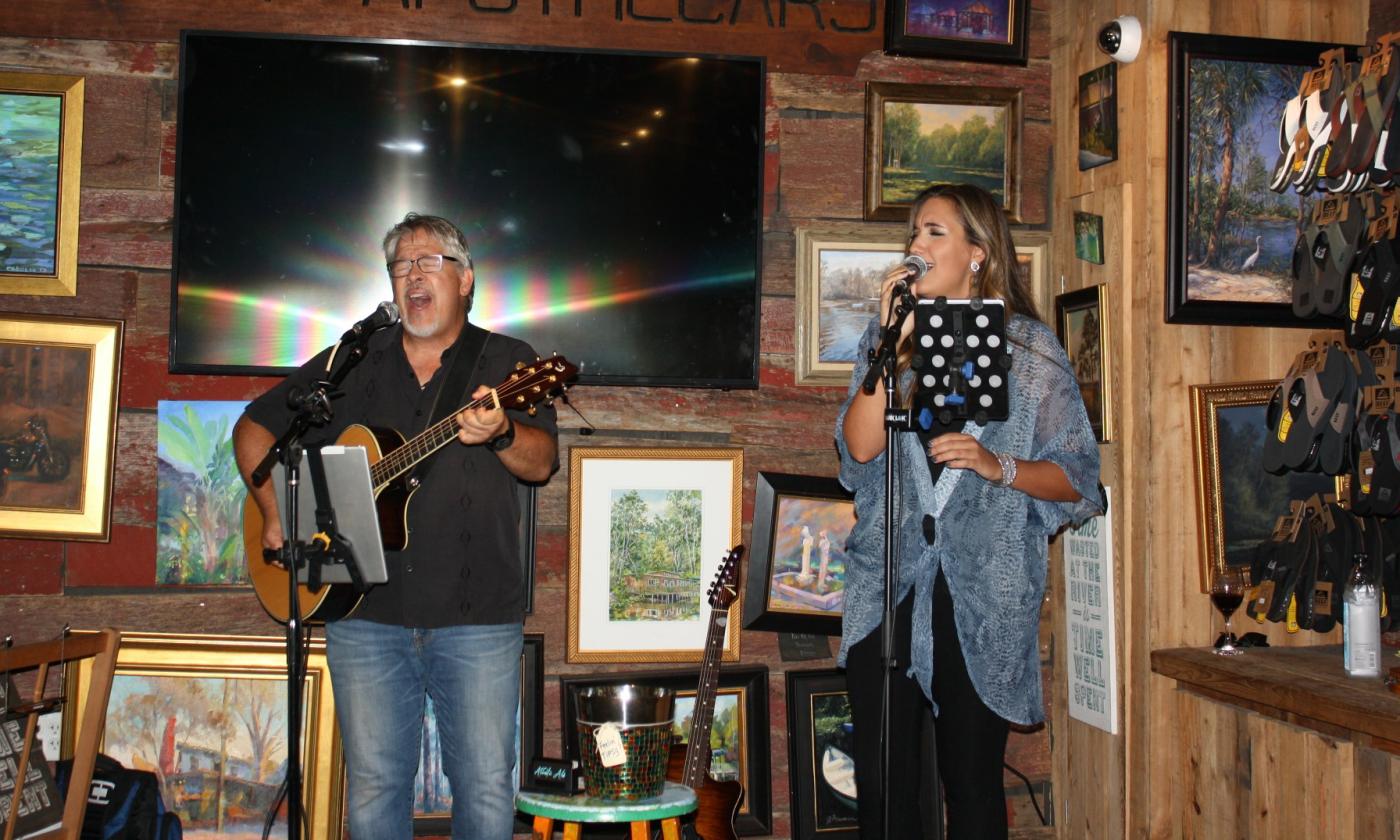 Atlantic Alibi
This acoustic duo sings covers from the 50s through those from today's artists.
Katie Dutton and Dan Myers formed Atlantic Alibi in 2019 to provide music for a local fundraising event. Katie, a graduate in the vocal program of the Douglas Anderson School of the Arts, has performed with professional choral groups. Dan has played in various rock groups since the 80s.
Together, they cover classic songs of artists such as Janis Joplin, Fleetwood Mac, Tom Petty, Billy Joel, John Mellencamp, Patsy Cline, Blake Sheldon and more.