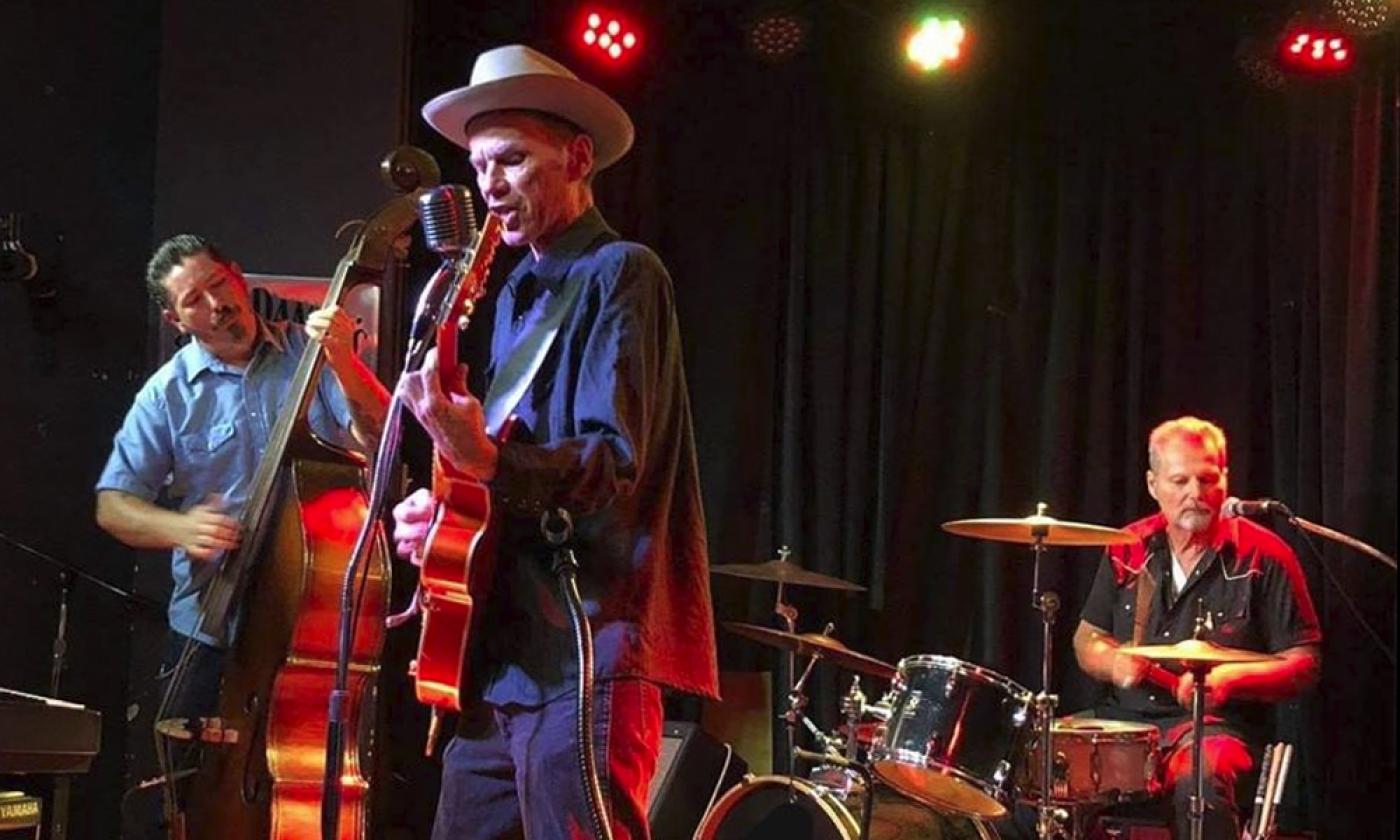 Beau and the Burrners
For stompin', dancing', and old-fashioned Rockabilly, Beau and the Bruners can't be beat.
Beau & the Burners creates a large, jumping, rockabilly sound with just three members: Beau Knott, twangin' and sangin'; Jim Weber, crash-boom-bangin',  and Justin Hammack, thumpin' and slappin'.
A rockbilly trio, Beau & the Burners have performed all over the southeast since 2008, pleasing the crowd with revved-up rocking renditions of classic tunes made famous by Carl Perkins, Elvis Presley, Johnny Cash, Buddy Holly, and more — as well as their own, rocking' compositions.
Beau Knott got his first guitar at 13, soon formed a band with his brothers, and has played with groups ever since. After moving to Palatka in 1980, Beau played lead guitar for local rockabilly artist Billy Crane (Big Bad Mama; Bardin Booger) and a lot of other bands.
Jim "Web" Weber, a multi-talented drummer who also plays guitar and harmonica, grew up in Western New York, and has played old school Blues, Country, and Rock 'n' Roll on the East coast since the late 60's. Now living in Jacksonville, Jim enjoys playing drums and performs vocals with the Burners. 
On upright bass is Justin Hammack, is a mostly self-taught bassist who is relatively new to performing, and who is a perfect fit for the trio.
The trio of seasoned musicians all have ran interest in vintage instruments, which lends authenticity to their shows. In addition to the Southeast, they have entertained the troops in Guantanamo Bay, Cuba.