Mon - Thu:
11:30 am - 11:00 pm
Fri - Sat:
11:30 am - 1:00 am
The Mill Top Tavern and Listening Room is housed in a structure that is over 130 years old. Originally built in the 1880s, this former grist mill became a music venue and bar in the 1950s and was a favorite hangout and venue for local musicians for years.
In 2016, the structure required major renovations and was closed for a while. Now it has opened again and is, again, a great venue for local music.
Located in the historic district of St. Augustine, The Mill Top Tavern and Listening Room contains a restaurant on the second floor with a bar area and live music stage. The above ground atmosphere of winding branches and porch views creates a cozy nook for lunch or dinner.
The extensive renovations allowed the Tavern to install a lift for those with mobility issues, so all can enjoy the second floor. The front patio offers a spectacular view of St. George Street which makes for decent people-watching. The front upper patio has seating and allows smoking, but the rest of the restaurant is smoke-free.
They serve sandwiches, wings, nachos, shrimp, soups, and quesadillas and offer a variety of wines, domestic and imported beers, and wells. Happy hour is Monday through Thursday from 5:00 p.m. to 7:30 p.m.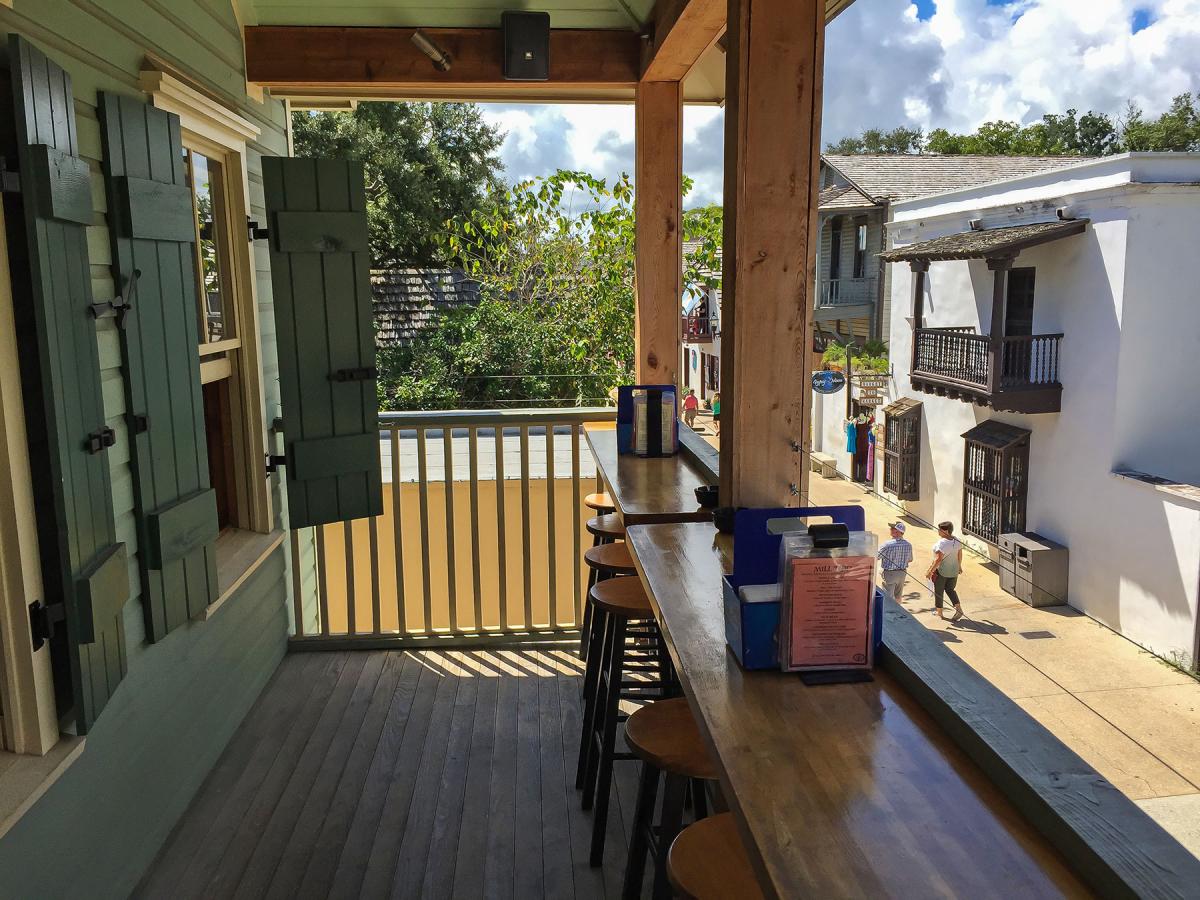 The Mill Top Tavern is located on St. George Street next to the Pirate & Treasure Museum.
Live Music
The Mill Top offers live music every day of the week from 11:30 a.m. until close.
Upcoming Live Music
Today, December 7th, 2023
12:00 pm - 4:00 pm
Tomorrow, December 8th, 2023
12:00 pm - 4:00 pm
Tomorrow, December 8th, 2023
4:30 pm - 8:30 pm
Tomorrow, December 8th, 2023
9:00 pm - 12:00 pm
Saturday, December 9th, 2023
12:00 pm - 4:00 pm
Saturday, December 9th, 2023
9:00 pm - 12:00 pm
Monday, December 11th, 2023
12:00 pm - 4:00 pm
Monday, December 11th, 2023
4:30 pm - 8:30 pm
Monday, December 11th, 2023
9:00 pm - 12:00 am
Tuesday, December 12th, 2023
12:00 pm - 4:00 pm
Tuesday, December 12th, 2023
4:30 pm - 8:30 pm
Tuesday, December 12th, 2023
9:00 pm - 12:00 am
Mon - Thu:
11:30 am - 11:00 pm
Fri - Sat:
11:30 am - 1:00 am