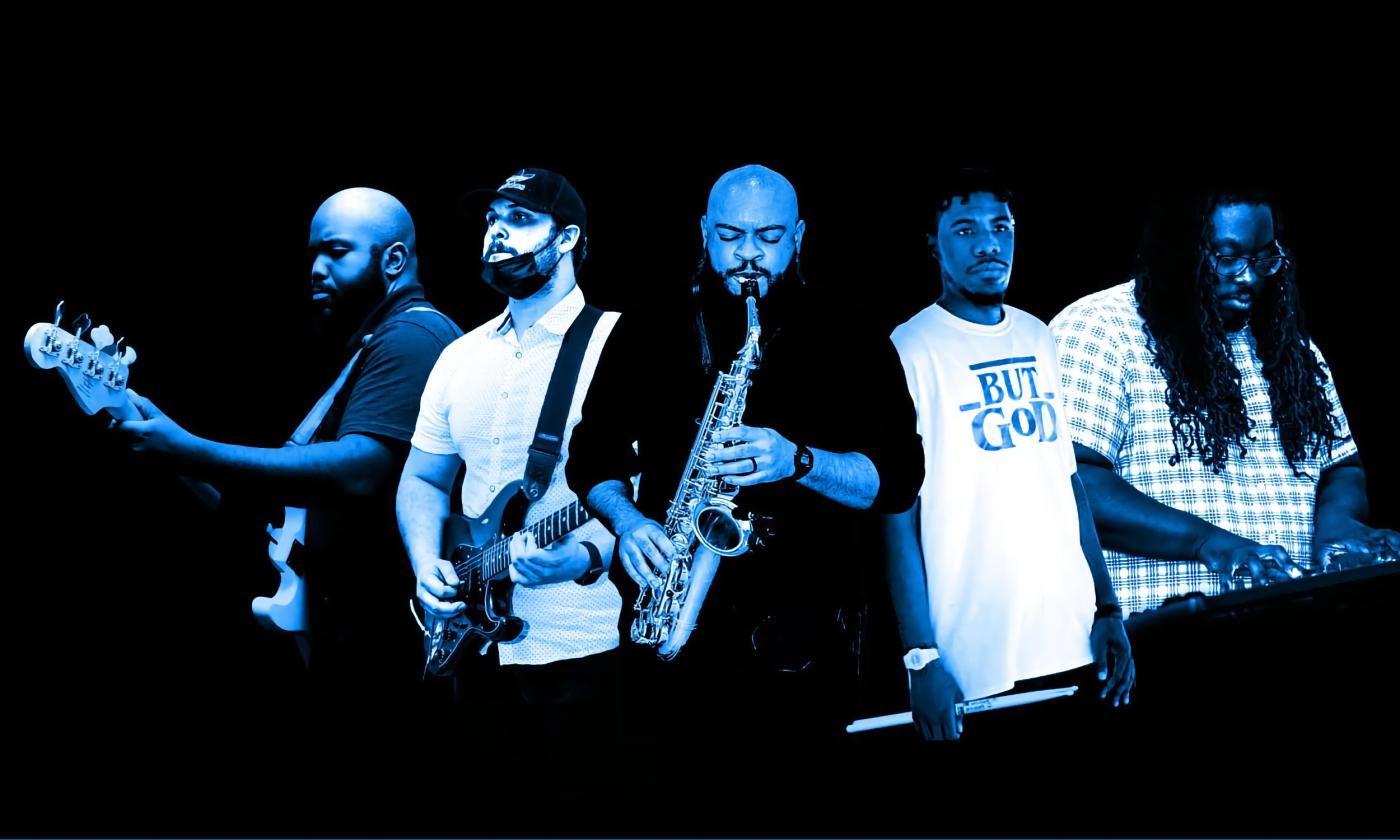 BlueMoon
With a motto of "Good People. Good Music. Good Times," BlueMoon shares their love of jazz, funk, R&B, and soul music.
From Orlando, BlueMoon formed in 2016 after founding members met at a church and discovered they had similar musical tastes, skills, and goals. Now, this core group of five musicians, playing electric guitar, bass, saxophone, keyboards, and drums, perform at gigs and private functions in the Oldest City, Daytona, and all around Orlando.
Each member of this seamless group has enjoyed music from an early age, listening to many different musicians and genres. This has allowed BlueMoon to play old favorites, their own songs, and covers of newer music, with their own unique arrangements — blending old, new, and their own "sauce" in a way that audiences enjoy. Blue Moon's act is largely instrumental, and their sound includes numbers that are jazz, funk, soul, and R&B.