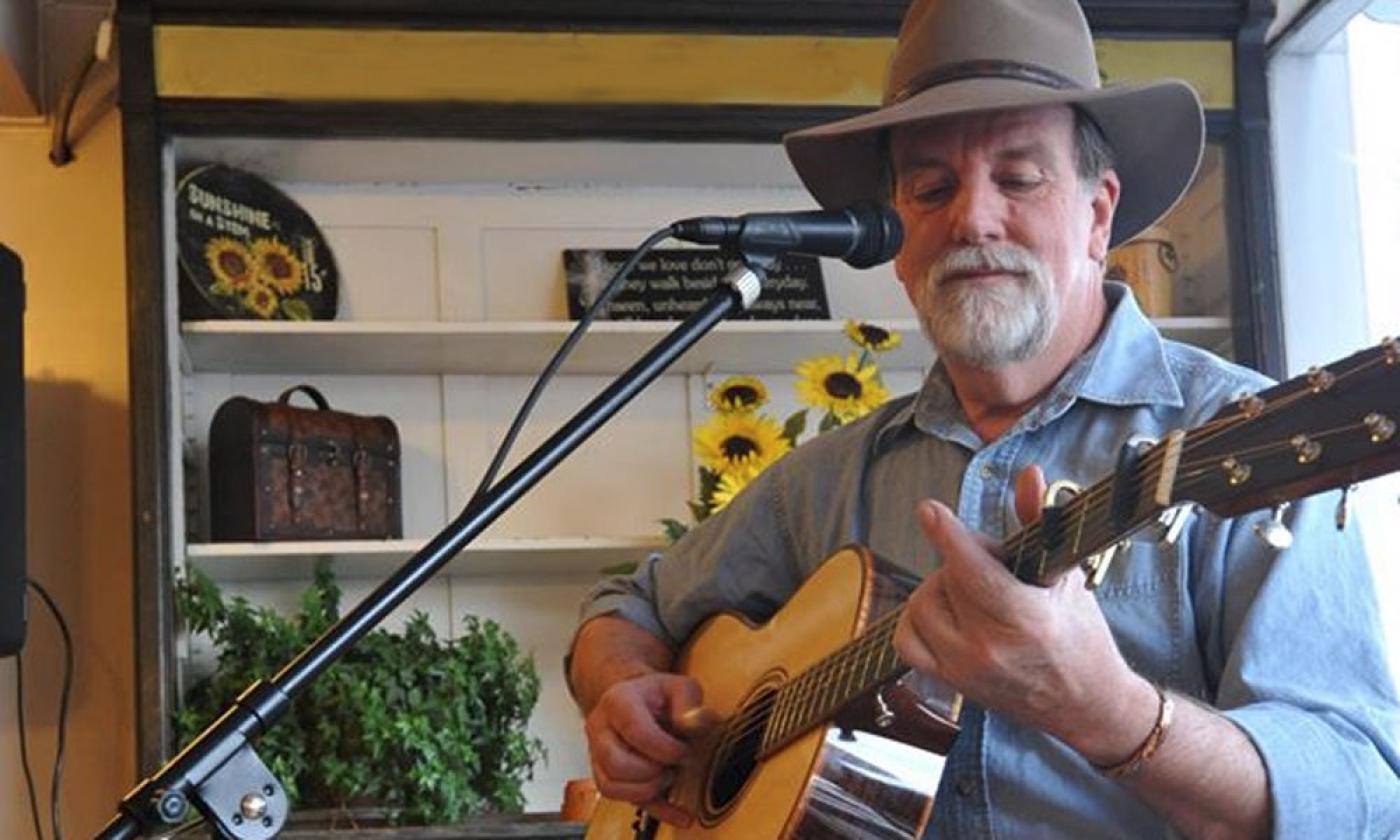 Charley Simmons
Charley Simmons has been playing guitar since he was nine years old and he continues to play for his many fans right here in St. Augustine, Florida.
From plucking at a $40 Sears & Roebuck guitar to his present status as a performing and recording artist, Charley Simmons has made a lifetime of entertaining people with his music. Charley was born in 1950 on a farm near Blackiston Crossroads, Delaware. By the time he turned 16, Charley was earning money traveling and performing with his band throughout his home state, but it wasn't until he moved to St. Augustine in 1970 that his music career really picked up. 
Charley was forever inspired by folk icon Gamble Rogers and his incredible talent for playing guitar and sounding like two people were on stage, so Charley dedicated two years of his life to perfect his guitar skills. He was named the 1992 Utah State Flattop Guitar champion, the 2002 Wyoming State Fingerstyle Champion, the winner of the 2003 Gamble Rogers Fingerstyle Guitar Competition, and winner of the 2005 KRCL Singer/Songwriter Competition. His music draws on folk, blues, bluegrass, and jazz.