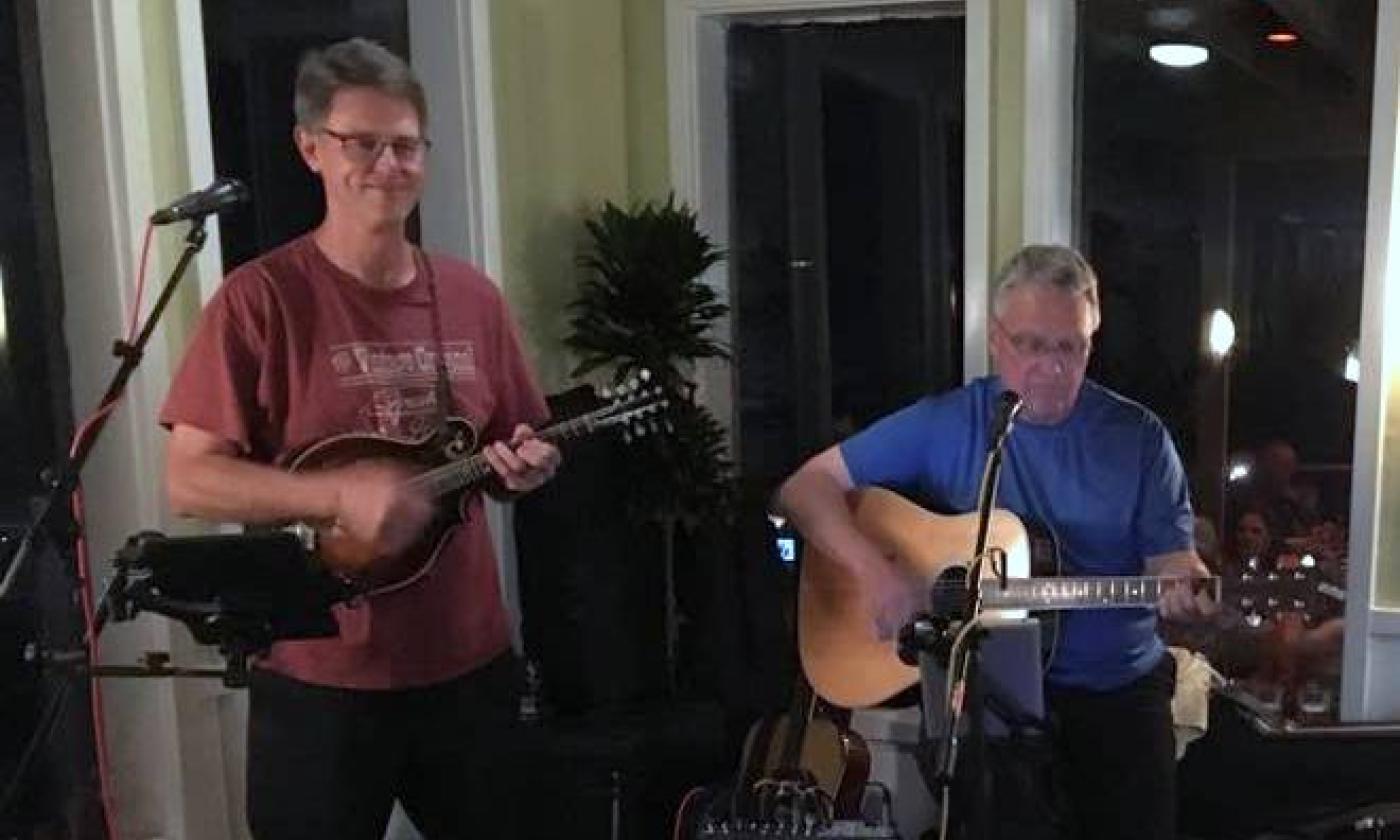 The Committee Lite — Trey Brewer and JB Miller
This duo has as much fun performing their wide range of numbers as the audience does listening to them.
Guitarist and vocalist Trey Brewer is instrumental in a number of acts here in St. Augustine, all of whom have Trey as the common denominator. 
The duo act, often called "Committee Lite" and also known simply as Brewer and Miller, consists of Trey and vocalist and guitarist J.B. Miller, who also performs with Trey in the groups Committee and Amerockana. 
As Brewer and Miller, "Committee Lite" can be frequently found in venues where folks love to listen to a wide variety of music, played well and with joy by two good friends.