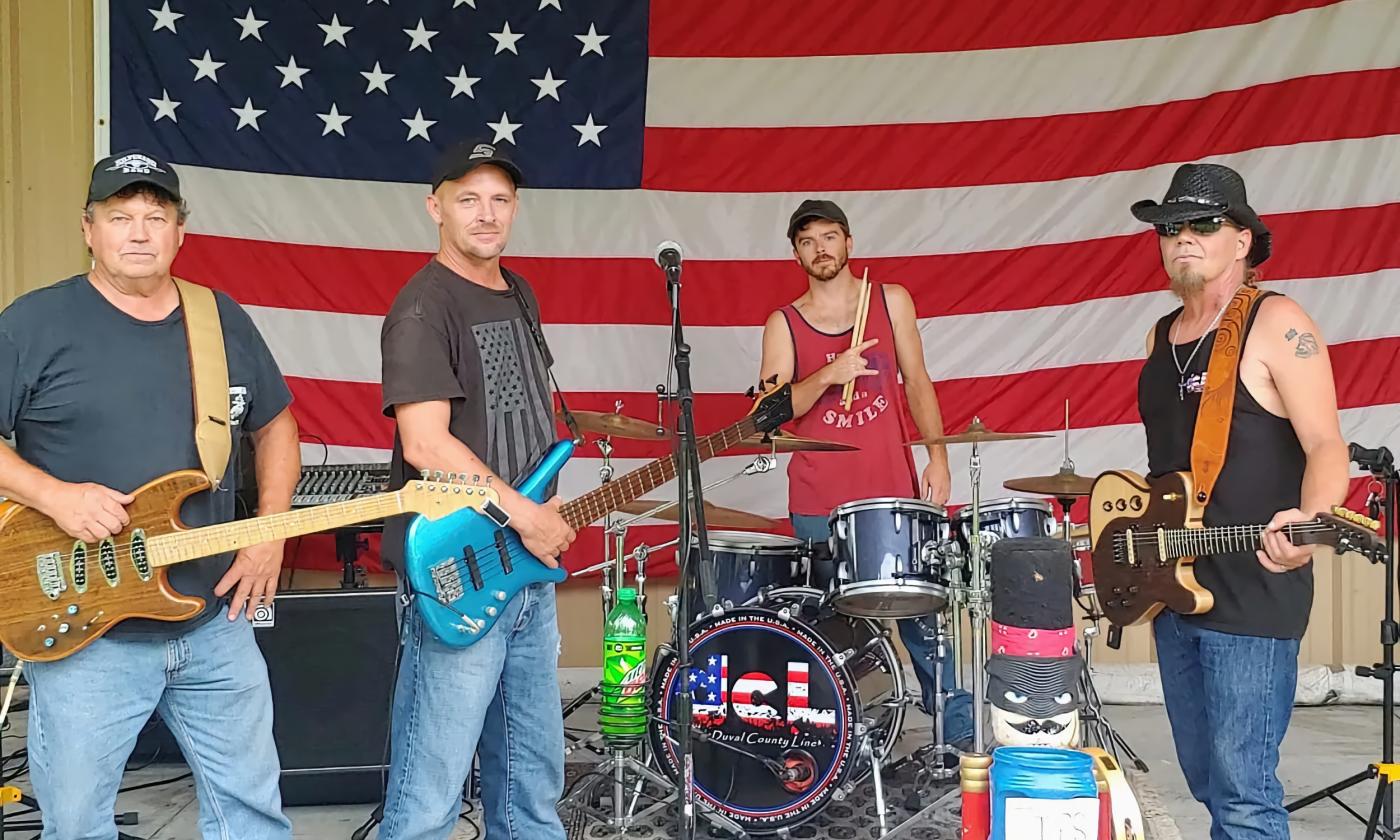 Duval County Line
Duval County Line plays Southern Rock, Rock, Funk, and the Blues.
Duval County Line, led by Paul Wane, brings people together at every gig, getting the audience moving with their mix of Southern Rock, Classic Rock, Country, Funk, and Blues. Paul Wane plays electric guitar and is the lead vocalist on most songs, Travis Bryan on electric guitar, Mike "The Hammer" Hamm on bass, and Jacob Smart on Drums.
Like many of the best and most loved bands, Duval County Line cares as much about having a good experience on stage and in the audience as they do about playing great music well. They succeed at creating a fun event and at performing and creating great music.
In addition to leading the band, Paul Wane performs at solo gigs, and leads jam band events. In January of 2023, Paul brought the stadium down and made the national news with his guitar solo version of the National Anthem