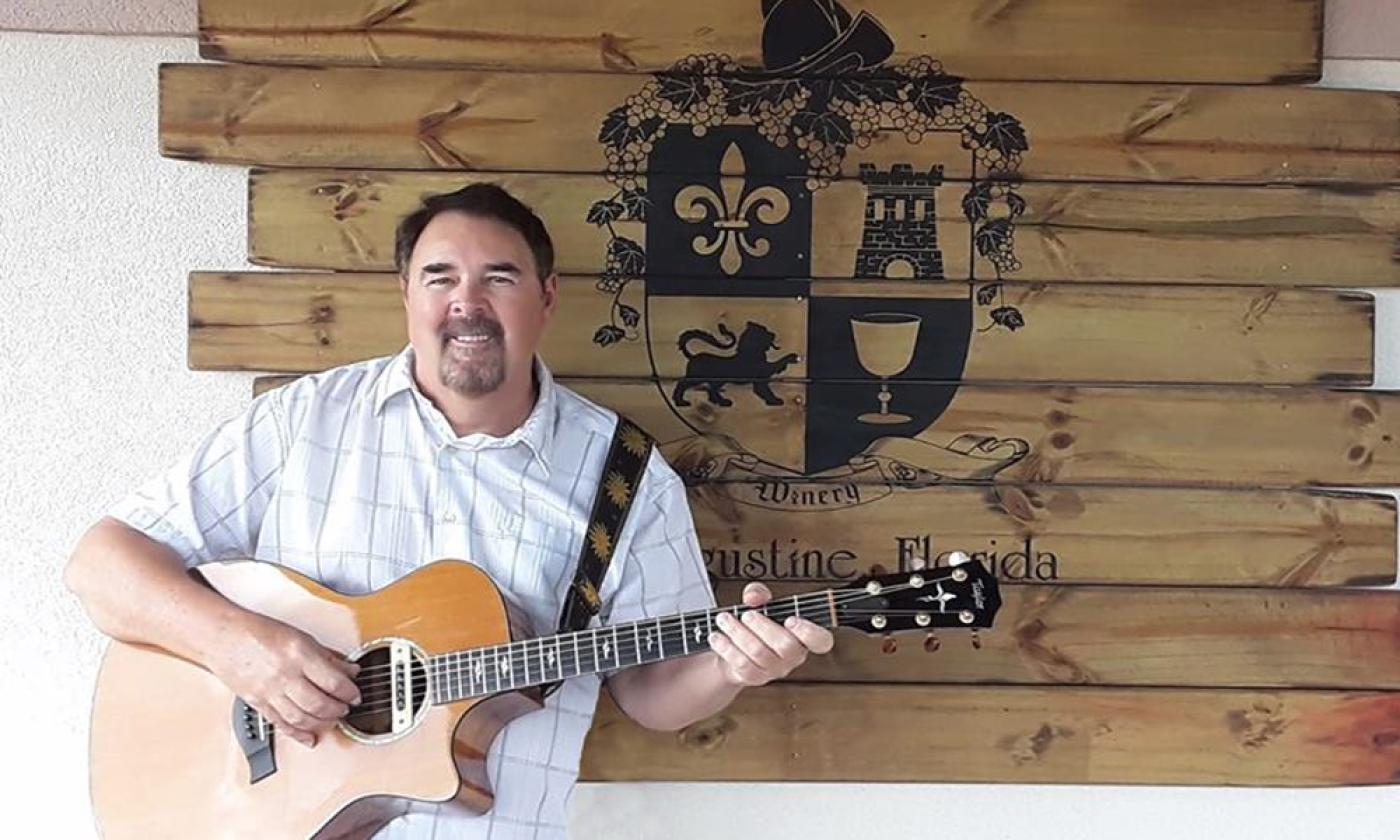 An acoustic alchemist, Gary Douglas Campbell is St. Augustine's shape-shifting troubadour, capable of morphing into any genre acoustically and vocally. There is no "try" when it comes Gary Douglas Campbell. He just does; and does it well. From classic rock and rock and roll to folk, Americana, blues, pop, and his own original material, Gary Douglas Campbell leaves no door closed in terms of genre. His live performance is ever-changing as Gary is consistently learning and writing new material. Gary's on-stage aura is certainly a "peaceful, easy feeling" with a touch of "we're not gonna take it." Gentle yet powerful, Gary strives to create a live music setting and setlist that is not only specific to him, but incredibly vast, dynamic, and impressive.
Dubbed "The Acoustic Pirate" by St. Augustinians, Gary's solo record, Goin' My Way, is something of a musical memoir, touching on Gary's experiences in life, love, and music. The dawning of a new age seems to come about when Gary begins to play. It's as if audiences are listening to something they've heard all of their lives, but never heard before. Gary has the divine ability to reach beyond the unfamiliar and claim a piece of land in the vast unknown, making him one of the most unpredictable performers to watch. One never knows what's coming next, and Gary seems to enjoy keeping people on their toes. 
Editor's Note:
We encourage you to verify event times and details with the organizers, as they may change.