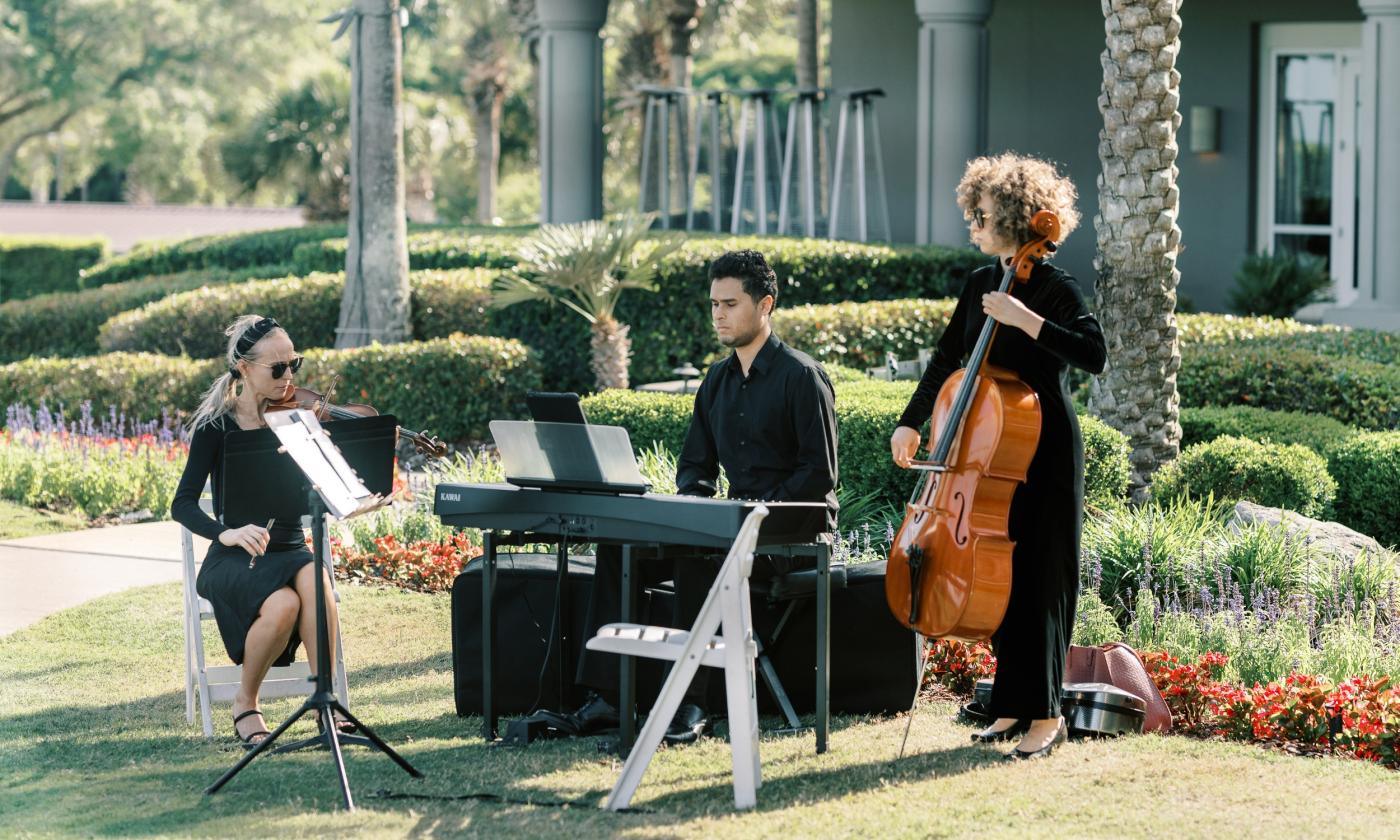 Jaxstrings
This award-winning live music entity can provide a variety of string ensembles for parties, weddings, and other performances.
Jaxstrings, founded by violinist Jessie Polanis, provides talented and accomplished musicians and ensembles in a variety of configurations to suit any celebration, party, or wedding. 
Unlike the typical wedding or celebration band, Jaxstrings is composed of professional musicians who will play pop, rock, classical, R&B, and jazz. The choices can be as simple as a solo violin or string duo, up throungh custom ensembles that include multiple string musicans playing with a painist, guitarist, and flutist.
Members of Jaxstrings inlcude some of the more celebrated instrumentalists in North Florida, and artists in Jaxstrings have performed with Sleeping At Last, Foreigner, ELO, and a large number of symphony orchestras. 
The organization as a whole has provided music for weddings, receptions, and other celebrations for over 15 years. Jessie Polanis works with every client, making sure that the ensemble and playlist suit their special day. Jaxstrings has performed for over 1000 weddings in North Florida, including weddings in St. Augustine held at the Fountain of Youth, the Treasury, and Grace United Methodist Church, and many other venues.
Editor's Note:
We encourage you to verify event times and details with the organizers, as they may change.