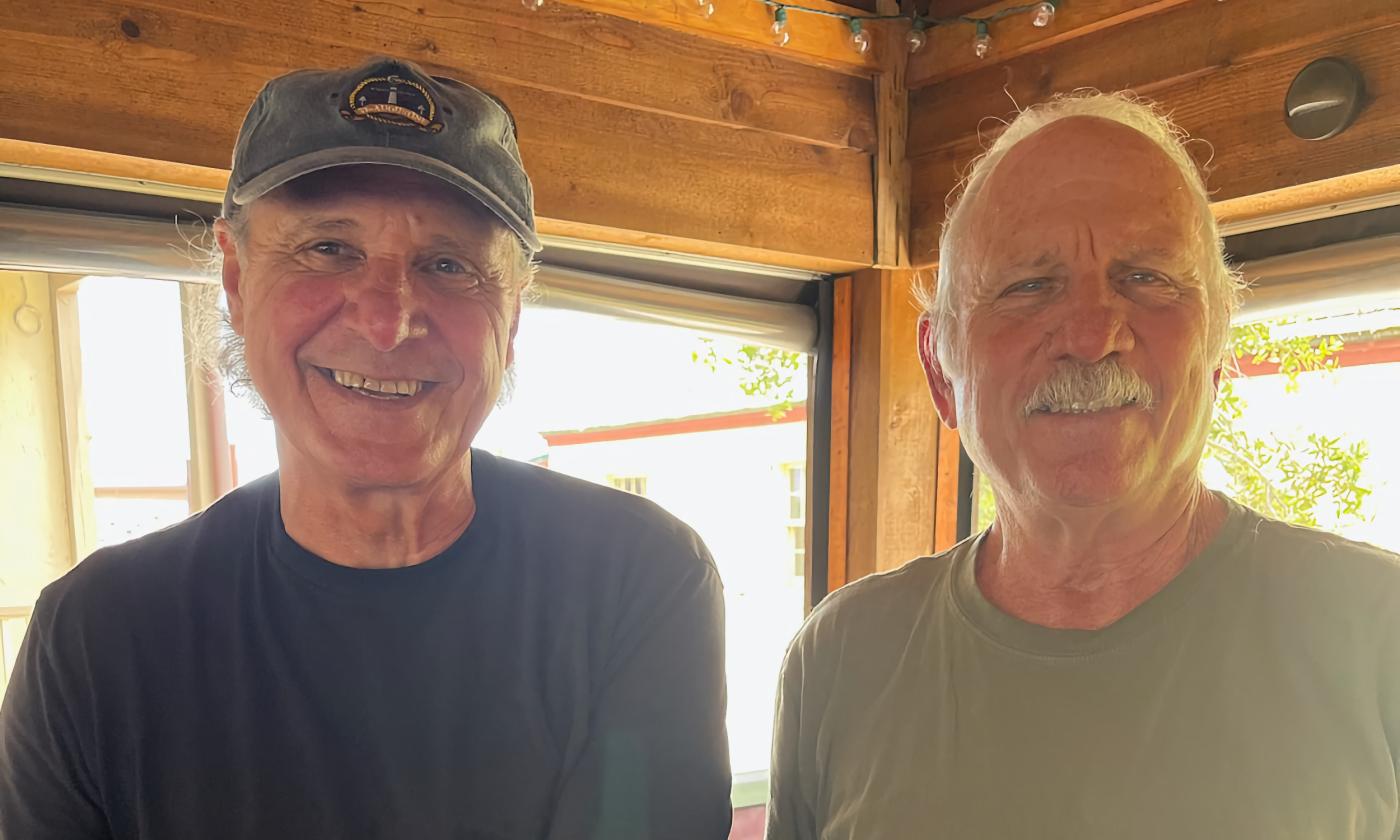 JC Hatfield has played music professionally since he was 18. This singer, songwriter, harmonica-playing guitarist has opened for renown performers including Doc Watson and T. Graham Brown, and performed form Florida to California.
His singing voice has similar qualities to that of Willie Nelson, and he can sing material from Willie, Guy Clark, Merle Haggard and many others. While JC performs as a solo act, he much prefers to the sound of two and three-part harmony and can be heard around town as the JC Hatfield Duo, performing with Dennis Jack (Dino) Campbell.
Dino plays guitar and percussion and is one of the voices that blends so well in harmony with JC. From Gainesville, Dino was a member of the Don David Band for over 30 years, performing all over Florida and opening for Eddie Money and David Grisman. in the JC Hatfield Duo, Dino most often adds a second guitar, and those sublime harmonies.
Upcoming Shows
| Venue | Date | Time |
| --- | --- | --- |
| Mill Top Tavern | Tuesday, September 26th, 2023 | 12:00 pm - 4:00 pm |
| Mill Top Tavern | Tuesday, October 3rd, 2023 | 12:00 pm - 4:00 pm |
| Mill Top Tavern | Tuesday, October 10th, 2023 | 12:00 pm - 4:00 pm |
| Mill Top Tavern | Tuesday, October 17th, 2023 | 12:00 pm - 4:00 pm |
| Mill Top Tavern | Tuesday, October 24th, 2023 | 12:00 pm - 4:00 pm |
| Mill Top Tavern | Tuesday, October 31st, 2023 | 12:00 pm - 4:00 pm |
| Mill Top Tavern | Tuesday, November 7th, 2023 | 12:00 pm - 4:00 pm |
| Mill Top Tavern | Tuesday, November 14th, 2023 | 12:00 pm - 4:00 pm |
| Mill Top Tavern | Tuesday, December 5th, 2023 | 12:00 pm - 4:00 pm |
| Mill Top Tavern | Tuesday, December 12th, 2023 | 12:00 pm - 4:00 pm |