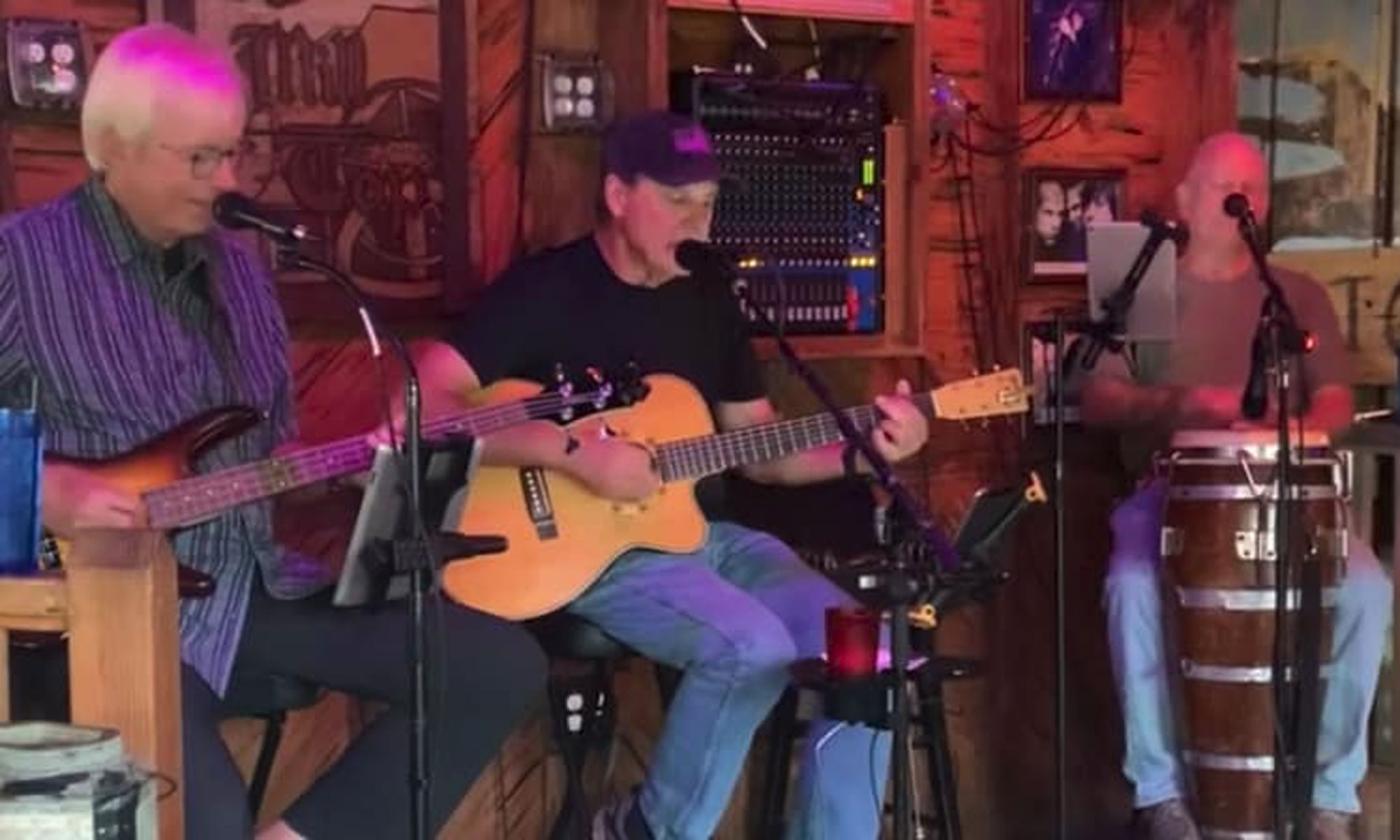 In St. Augustine, it  starts with JC Hatfield, who has played professionally since he was 18. This singer, songwriter, harmonica-playing guitarist has opened for renown performers including Doc Watson and T. Graham Brown, and performed form Florida to California.
His singing voice has similar qualities to that of Willie Nelson, and he can sing material from Willie, Guy Clark, Merle Haggard and many others. While JC performs as a solo act, he much prefers to the sound of two and three-part harmony and can be heard around town most often as a trio with Dennis Jack (Dino) Campbell and Stan Taylor, two musicians who have also played professionally for years. 
Dino plays guitar and percussion and is one of the voices that blends so well in harmony with JC. From Gainesville, Dino was a member of the Don David Band for over 30 years, performing all over Florida and opening for Eddie Money and David Grisman. In the JC Hatfield trio, Dino plays congas and sings harmony.
Stan Taylor, a singer, songwriter, and multi-instrumentalist, has been playing music since he was in the 4th grade. He toured in the Northeast with Kinderhook Creek, playing pedal steel. Stan also played with other bands in New York and New Jersey, and opened for Poco, the Eagles, and other acts. Now in Florida, Stan plays bass and harmonizes with JC Hatfield.
Upcoming Shows
| Venue | Date | Time |
| --- | --- | --- |
| Conch House Marina | Thursday, June 8th, 2023 | 5:00 pm - 9:00 pm |
| Late Risers Bar and Grille | Friday, June 9th, 2023 | 5:00 pm - 7:00 pm |
| Late Risers Bar and Grille | Friday, June 30th, 2023 | 5:00 pm - 7:00 pm |
| Late Risers Bar and Grille | Friday, August 4th, 2023 | 5:00 pm - 7:00 pm |
| Plaza de la Constitucion | Thursday, August 10th, 2023 | 6:00 pm - 8:00 pm |