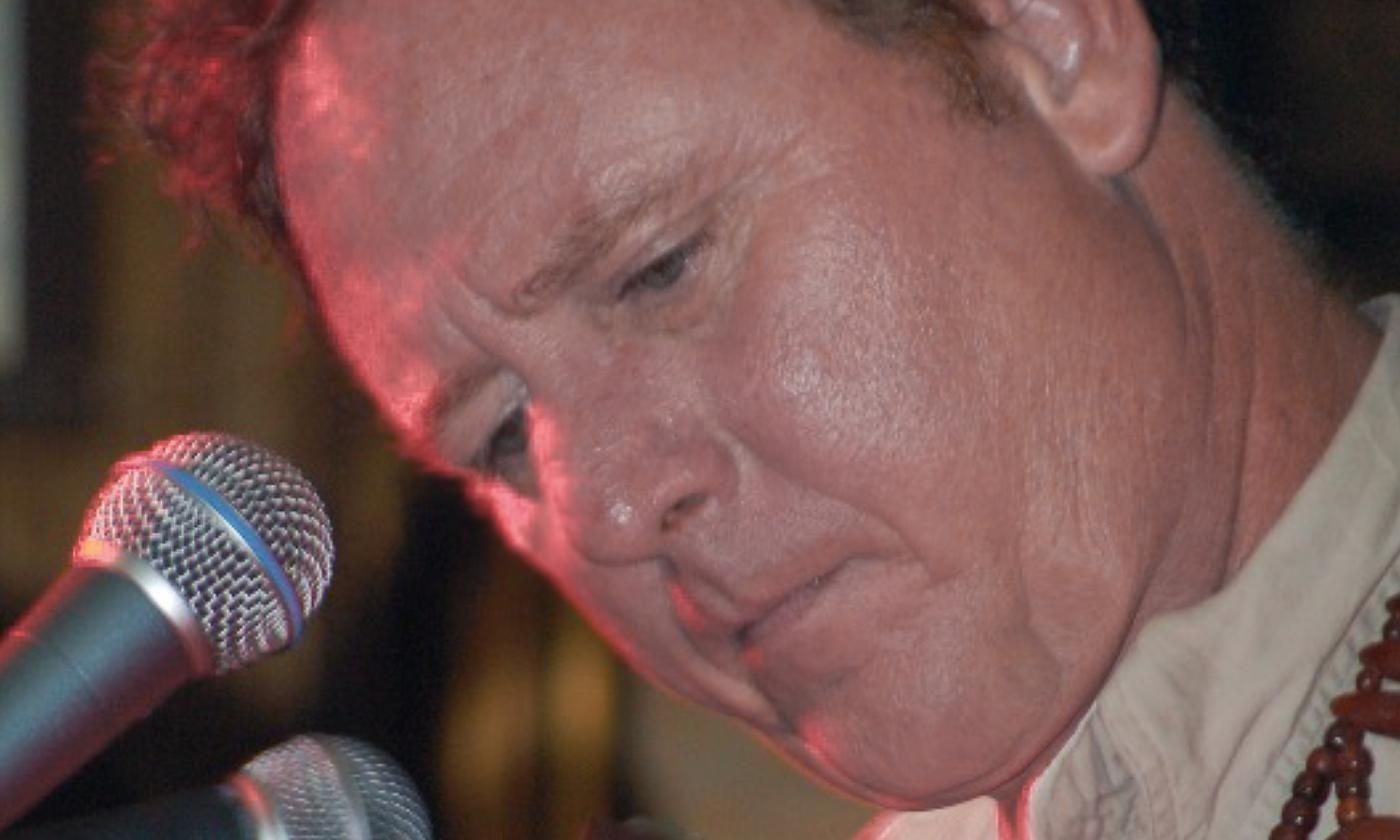 Jim Carrick
Singer/songwriter Jim Carrick is St. Augustine's truest troubadour, learning from local legend Gamble Rogers and bringing to the stage a healthy serving of American fingerstyle folk, blues, ragtime guitar, jazz guitar, and old-time standards.
Jim Carrick, St. Augustine, Florida's tried and true troubadour, is a master of the fingerstyle guitar. Jim blends American fingerstyle folk, blues, ragtime, bluegrass, old time standards, jazz guitar, and an overall understanding of fingerstyle guitar into his body of work. While very few of the original music scene movers and shakers still remain in town Jim has been a St. Augustinian since the 70s, working with and learning from the late great Gamble Rogers. Gamble Rogers was St. Augustine's golden boy, touring nationwide and featured on nationally televised programs, he quickly became the hometown hero. Jim acquired much of his fingerstyle guitar technique through learning from Gamble, earning Jim a reputation for being one of the "Four Troubadours," the last of the original music scene foundation builders to carry on Gamble's legacy through songs and stories. 
There is a certain reverence that falls into the room when Jim steps up to the microphone. With his stage presence comes several decades of experience in storytelling, a lost art that both Jim and Gamble vowed to not let slip through the cracks of time. Jim's original body of work includes unmatched tales of enchantment, love, danger, joy, heartache, loss, and stories of reckless abandon that occur most frequently during youth. While his material ranges from comical to tear-jerking, Jim's demeanor on stage never fails to disappoint, always engaging the audience to explore their own past and access their success and failures, learning and growing from each experience. And with 30+ years of fingerstyle guitar instruction beneath his belt, Jim has effortlessly become a St. Augustine icon, an exquisite storyteller, and of course, a hometown hero to the local music scene.