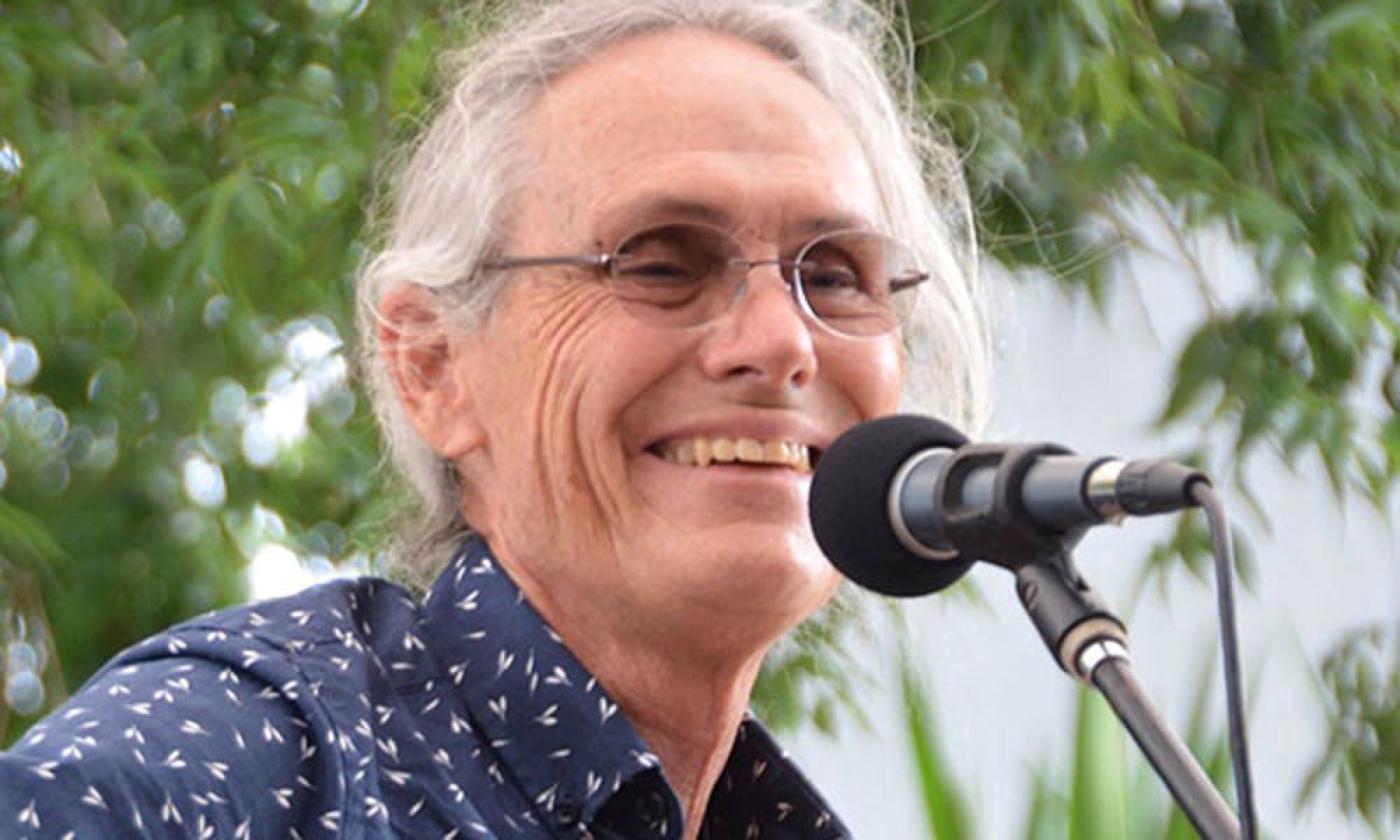 Joe Mark
One of the grand masters of folk music in St. Augustine, Joe Mark is a singer/songwriter, guitarist, and fiddler.
Joe Mark has been a familiar figure and revered performer in the small galaxy that includes singer/songwriters and musicians who have created and driven the growth and appreciation of folk music in northeast Florida.
An accomplished musician who is equally adept at singing lead as he is at providing beautiful melodies, Joe has also written a number of songs, including one simply titled "St. Augustine" about the city he calls home.