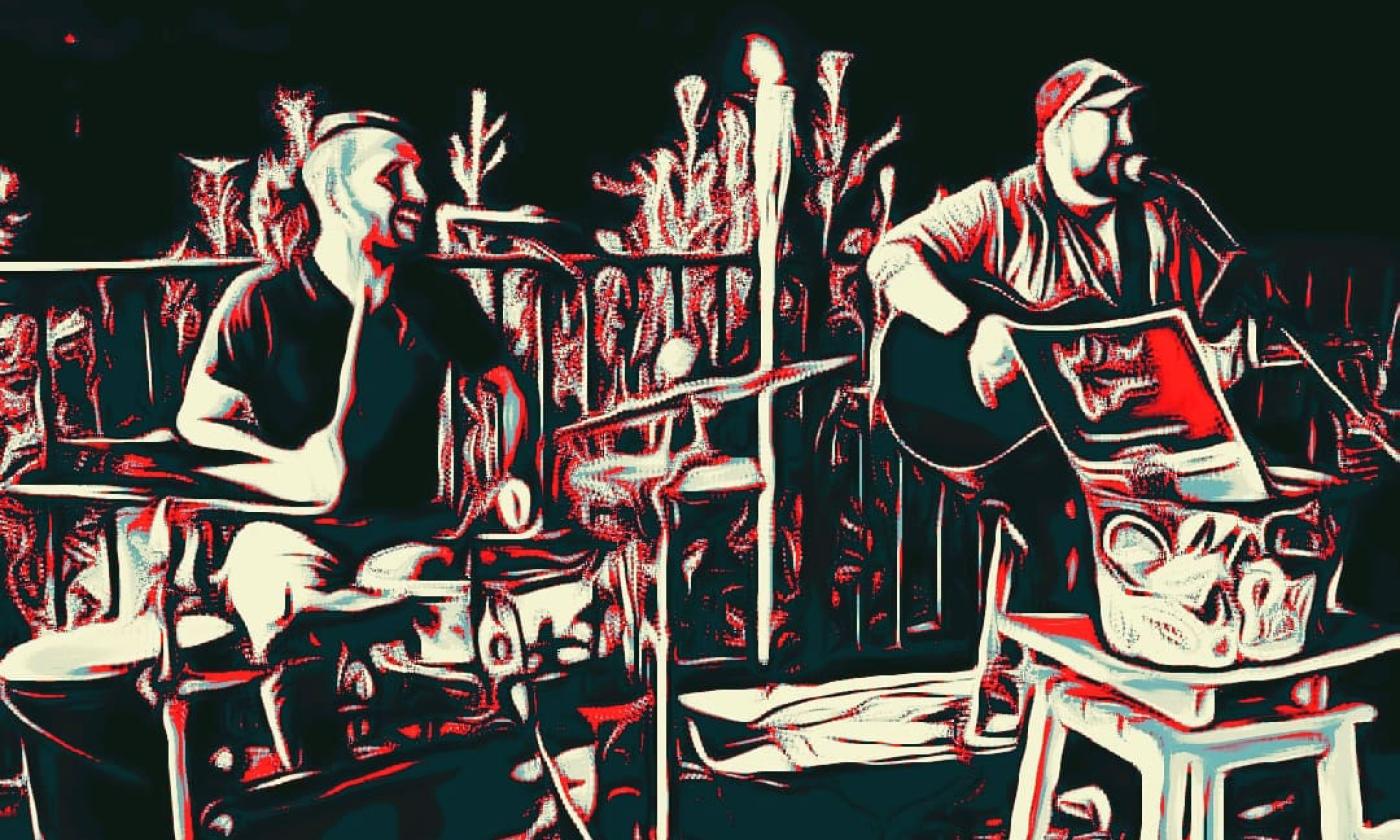 Josh Ford and the Groove Bender
Josh Ford and Orland Muniz, form a country music duo with a beat.
Originally from North Carolina, singer, songwriter, and guitarist Josh Ford began playing music when he was gifted with a harmonica at 5. He later learned guitar, developed his voice, and began writing songs. Orlando Muniz is an accomplished percussionist from Miami. He has played with gospel, Latin, and country groups.
Both moved to St. Augustine right before the music venues were shut down as a result of the pandemic, and both started playing on the streets where they met and formed a duo, playing first on their assigned outdoor location and then getting more and more gigs in various bars and restaurants as restrictions eased.