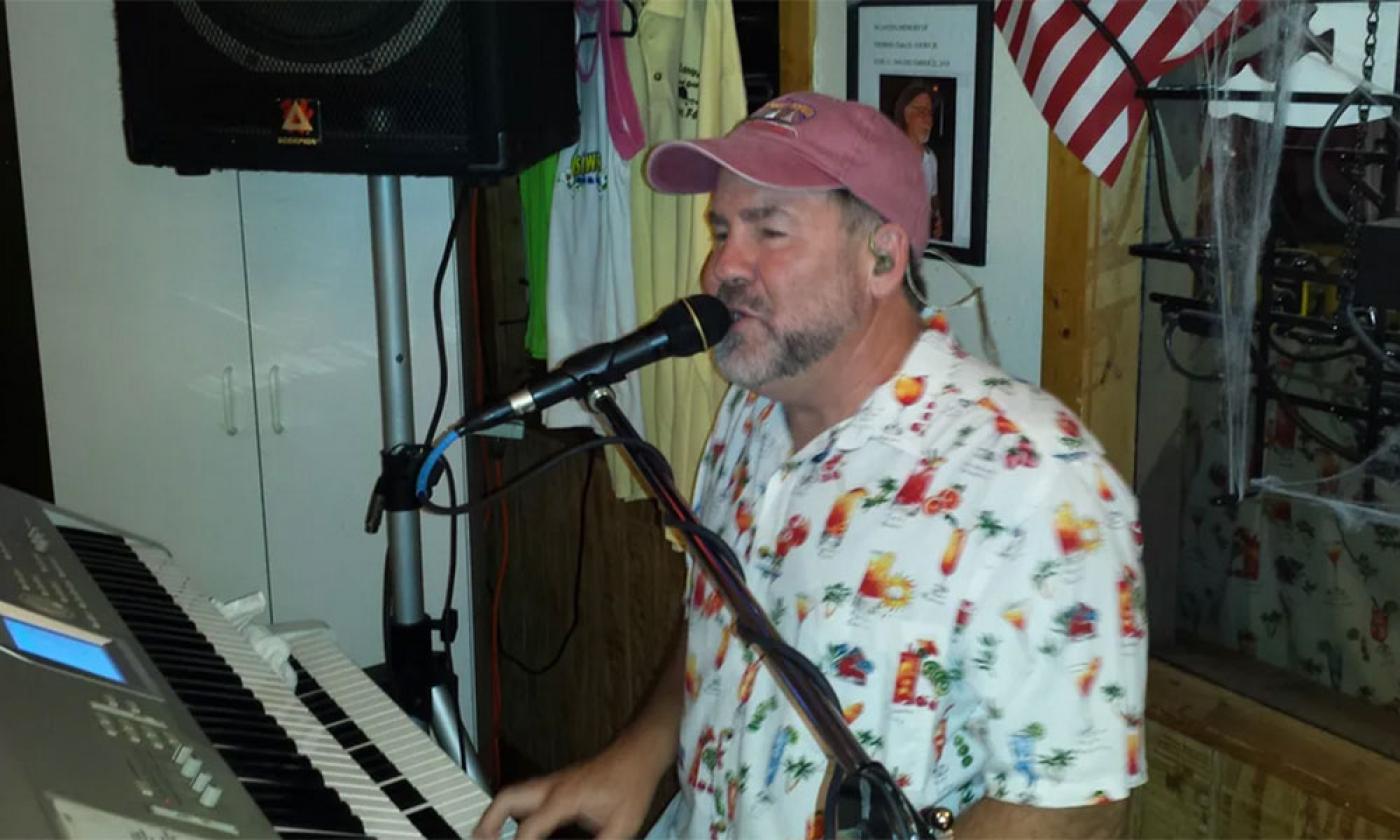 Kenny B
Kenny B plays homage to favorites from the 60s, 70s, and 80s with excellent keyboard skills, and an outstanding voice.
Kenny B. (Kenneth Baxley) has entertained audiences throughout the Southeast for over 25 years, beginning here in St Augustine where he played with various local bands. As a solo act, Kenny B moved to the Florida Keys where he became a local favorite, playing at the Ocean Reef Club, Holiday Isle, Bay Beach Resort, and the Quay. There, he developed his vocal talent and became a versatile performer with an eclectic repertoire and a winning way with the crowd.
Kenny B. plays music from the Beatles to Buffett, from Orbison to Presley, and from Jerry Jeff Walker to Waylon Jennings. He is as adept at dance tunes as he is at country, rock, and pop songs. Kenny B. has played at the Driscoll Hotel in Austin, Texas and is still invited back to Key West for special events.
Now, living again in St. Augustine, Kenny performs at corporate and private functions as well as at local venues, such as Hurricane Grill and Wings on St. Augustine Beach and the Crescent Beach Bar and Grill.